Euphoria by Emily Steal
Country Arts SA Season 2023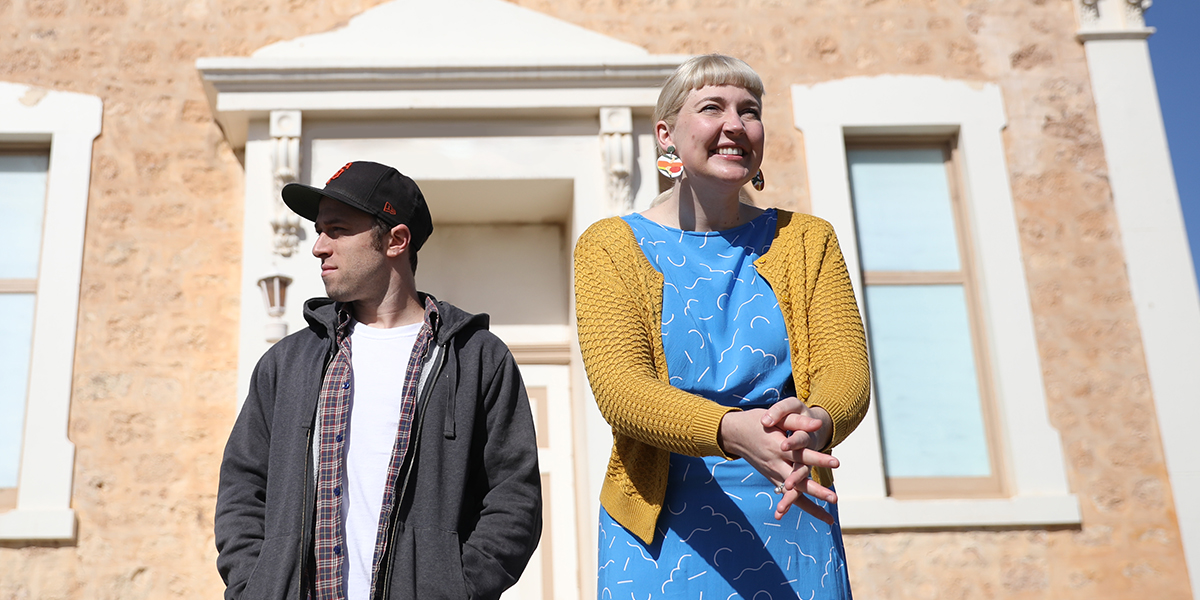 A Country Town. A Festival. A local tragedy and a town that doesn't talk. This tale of good days, bad days and everything in between catapults us right into the heart of this little town where everyone knows everyone, and where Ethan is hit by his past as Meg struggles with the present. As the festival unfolds, Meg and Ethan's worlds collide and the community comes together for an event they'll never forget.
Euphoria is a rich and heart-warming story from award-winning South Australian playwright Emily Steel, bringing regional voices to the fore and an entire town to life with authenticity and unmistakable wit.
"Funny, heart-warming, emotive, and thought provoking, Euphoria is an outstanding piece of theatre". ⭐⭐⭐⭐⭐ -Limelight
"Malcolm portrays Meg with such warmth, and Smith brings an intensity to Ethan...Euphoria is a delight." ⭐⭐⭐⭐⭐ - Collage Adelaide
"This is a little gem of theatre... please go and see this fine production; it will help to restore your faith in the theatrical medium as a vector for changing lives and illuminating our society" ⭐⭐⭐⭐⭐ - Glam Adelaide
Cast & Crew
Playwright: Emily Steel
Director: Nescha Jelk
Set & Costume Designer: Meg Wilson
Lighting Designer: Nic Mollison
Composer & Sound Designer: Andrew Howard
Assistant Director: Emma Richardson
Creative Producer: Alison Howard
Meg: Ashton Malcolm
Ethan: James Smith
Country Arts SA Season - Theatre
$15.00 - $35.00
15 August 2023
80 minutes
Sir Robert Helpmann Theatre.
Sir Robert Helpmann Theatre.
15+

Contains coarse language and adult themes referencing mental illness and suicide.