Sounds From The Blue Lake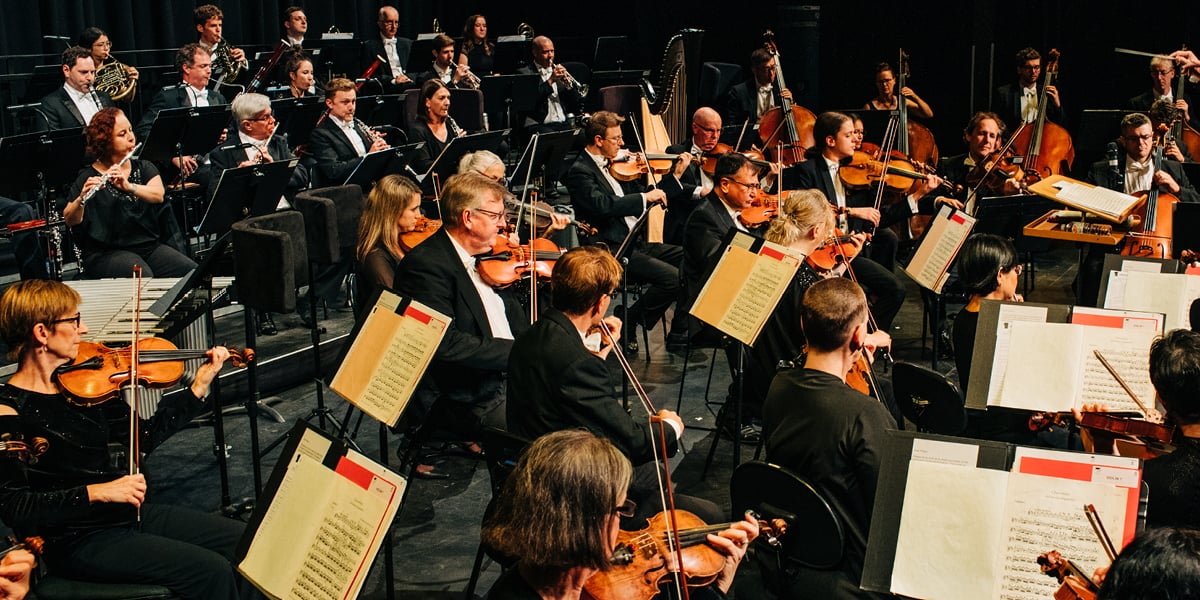 Celebrate summer with the Adelaide Symphony Orchestra as they bring the brightest symphonic works to Mount Gambier. Jubilation and radiance abound with Dvorak's Carnival Overture and the endless joy of Haydn's Trumpet Concerto.
At the heart of the program are Millicent High School's Turn of the Lone Wanderer and St Martins Lutheran College's homage to the Blue Lake, Deep Blue. These works were developed collaboratively with composers Adam Page and Hilary Kleinig as part of the 2020 Silos and Symphonies initiative.
From Mount Gambier to Vienna, the lush sonorities of Strauss' famous Blue Danube waltz will whisk you away to luxurious paradise, while the thrilling finale to Dvorak's Symphony no. 9 is rich with the adventure of new worlds.
Members of the Limestone Symphony Orchestra will also make a feature, with a pre-concert performance in the courtyard, the perfect prelude to the ideal summer evening.