The Nannies
French Film Festival 2023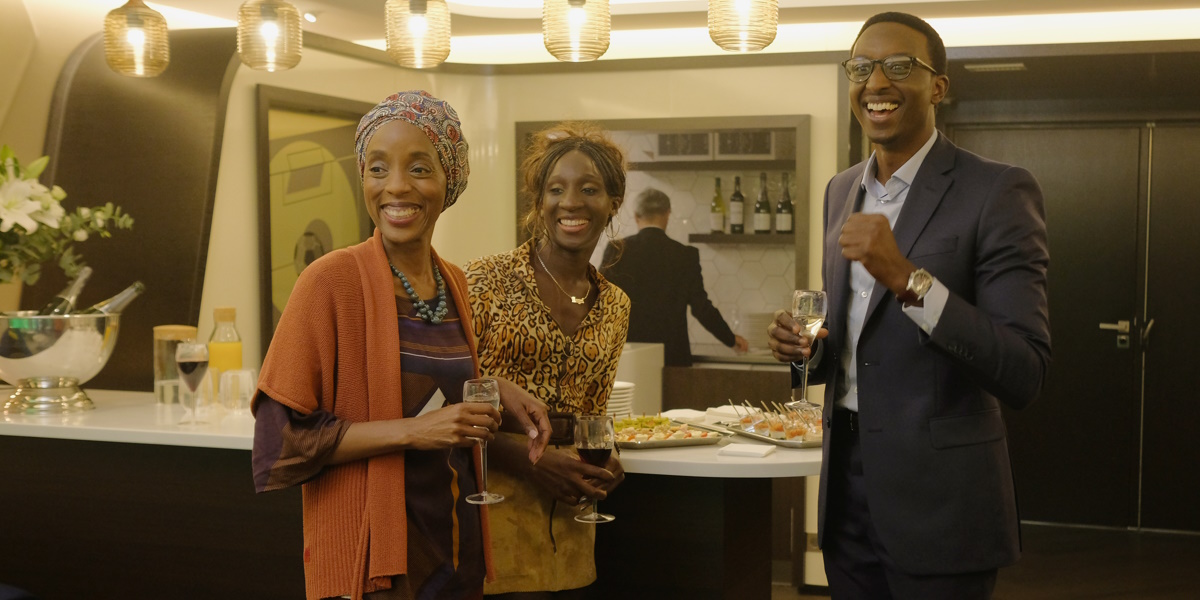 Comedy
English subtitles
Angèle, a young undocumented woman in her thirties lives off small tricks and scams in the outskirts of Paris. One day, threatened by gangsters she conned, she has to hide. Her plan: working as a nanny in a chic Parisian neighborhood for Hélène, a single mom of 10-year-old Arthur. Thefilm is co-written and directed by Julien Rambaldi and stars Eye Haïdara, Ahmed Sylla and Léa Drucker.
Arts On Screen
$16.00
2 April 2023
105 minutes
15:30
Sir Robert Helpmann Theatre.
Sir Robert Helpmann Theatre.

(M) Coarse language. English subtitles.