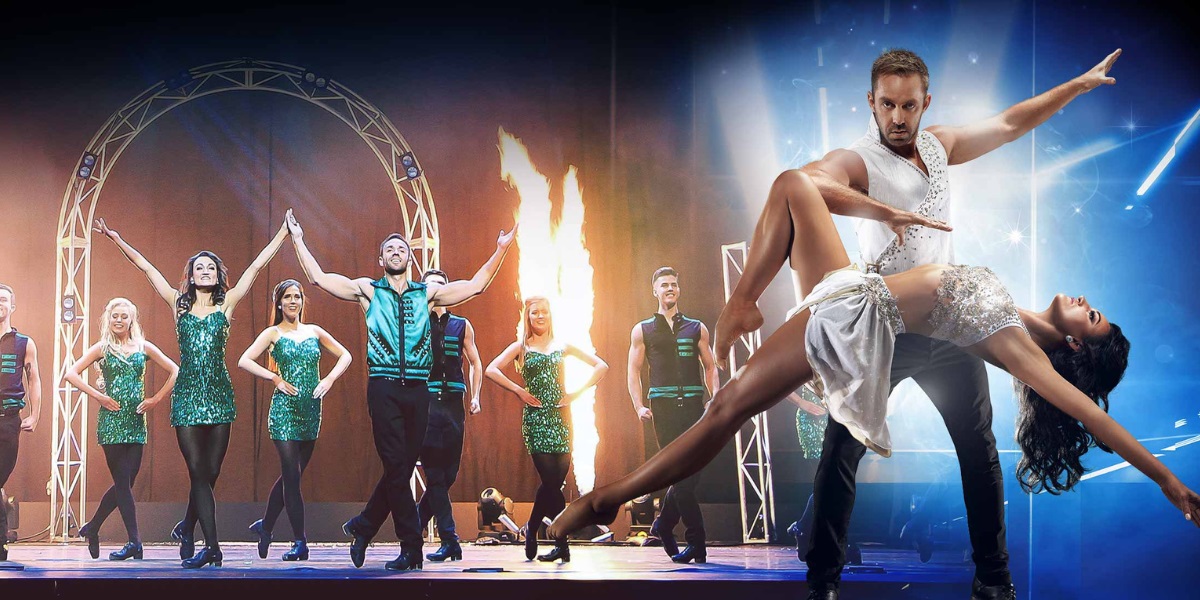 Commercial
Celtic Illusion - The Magic Returns
Immerse yourself in the Irish Dance and Grand Illusion sensation that has taken Australia, New Zealand, Hong Kong, Canada, and the USA by storm, on its nationwide tour for 2023. Celtic Illusion – The Magic Returns to a stage near you! Even fans who have seen our previous shows won't dare miss the 2023 tour that is set to raise the bar once again. This exhilarating production has broken barriers by fusing unparalleled art forms and is more spectacular than ever before. With new spellbinding illusions, entrancing music and choreography, Celtic Illusion is an awe-inspiring night of family entertainment.
Sir Robert Helpmann Theatre.
Sir Robert Helpmann Theatre.
Commercial
Creedence Clearwater Collective
We invite you to join us for a celebration of Creedence Clearwater Revival, as we walk through the life and music of one of the world's most iconic bands - from the songs they wrote, to the songs covered, to the songs they wrote for others. From their album debut in 1968 to their last album in 1972, CCR was a juggernaut of phenomenal proportions. No other band has created such an impact in such a short time. The Creedence Clearwater Collective brings to the stage a six piece band – with a guest Saxophonist and a vocalist that emulates John Fogerty's distinct vocals – to capture the unique CCR sound. You do not want to hear through the grapevine that you missed out on this hit-packed production. Join us, a real-life travelling band.
Sir Robert Helpmann Theatre.
Sir Robert Helpmann Theatre.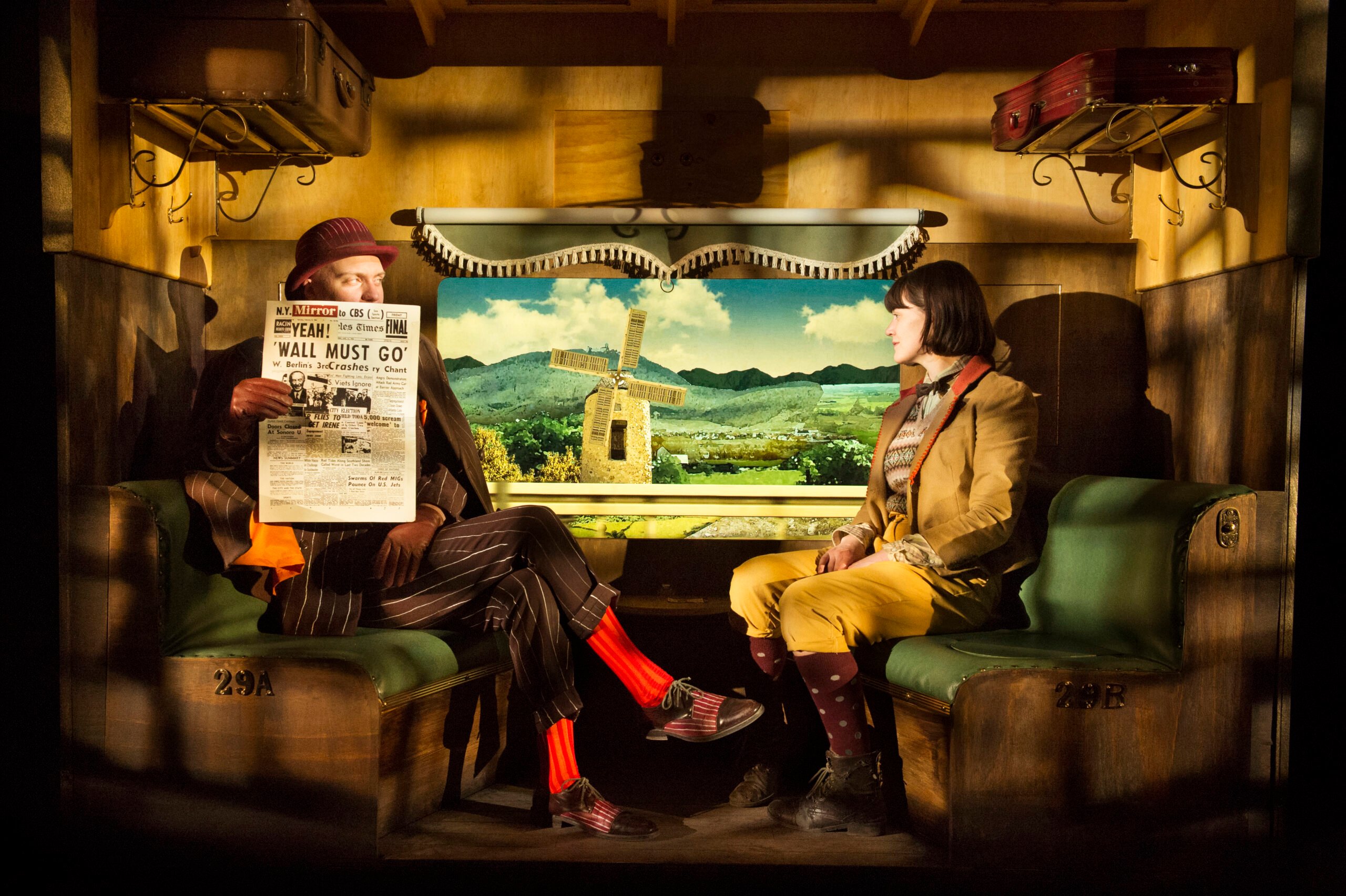 Country Arts SA Season, Season Schools Show
Emil and The Detectives
By Erich Kästner, adapted for the stage by Nicki Bloom How do we find our friends in the world? How do we work together to defeat tricksters? Never underestimate the determination of a child! Young Emil catches a train to visit family in the big city. Something valuable is stolen. But the thief soon discovers Emil was not such an easy target. A group of quick-thinking and resourceful children rallies around. Can a bunch of kids work together to uncover and outsmart the true criminal? Adapted for the stage by Nicki Bloom, Kästner's 1929 novella is more than a 'good romp'; it broke ground for the independent-children-versus-devious-adults story genre. Streetwise city kids, a hard-working single mother and Emil's past brush with the law add grit and nuance to this satisfying tale. In Slingsby's signature intimate theatrical style, Emil and the Detectives is told by two skilled actors immersed in smoke and mirrors, miniature worlds and a cinematic score. Dark and light, intrigue and delight for audiences. "The company's theatre productions always have a sense of wonder and magic, and Emil and the Detectives delights, intrigues and astonishes its audience...Emil and the Detectives is an outstanding piece of children's theatre which makes it an outstanding piece of theatre and an experience to be savoured by all." - InDaily, Greg Elliott "...Emil and the Detectives adds to Slingsby's already substantial record of presenting entertainment for families that actually deal with important issues." - The Advertiser, Peter Burdon Cast & Crew Director: Andy Packer Playwright: Nicki Bloom Composer and Sound Design: Quincy Grant Designer: Wendy Todd Costume Designer: Ailsa Paterson Lighting Designer: Geoff Cobham Technical Design: Chris Petridis Animation Director: Luku Trembath
Sir Robert Helpmann Theatre.
Sir Robert Helpmann Theatre.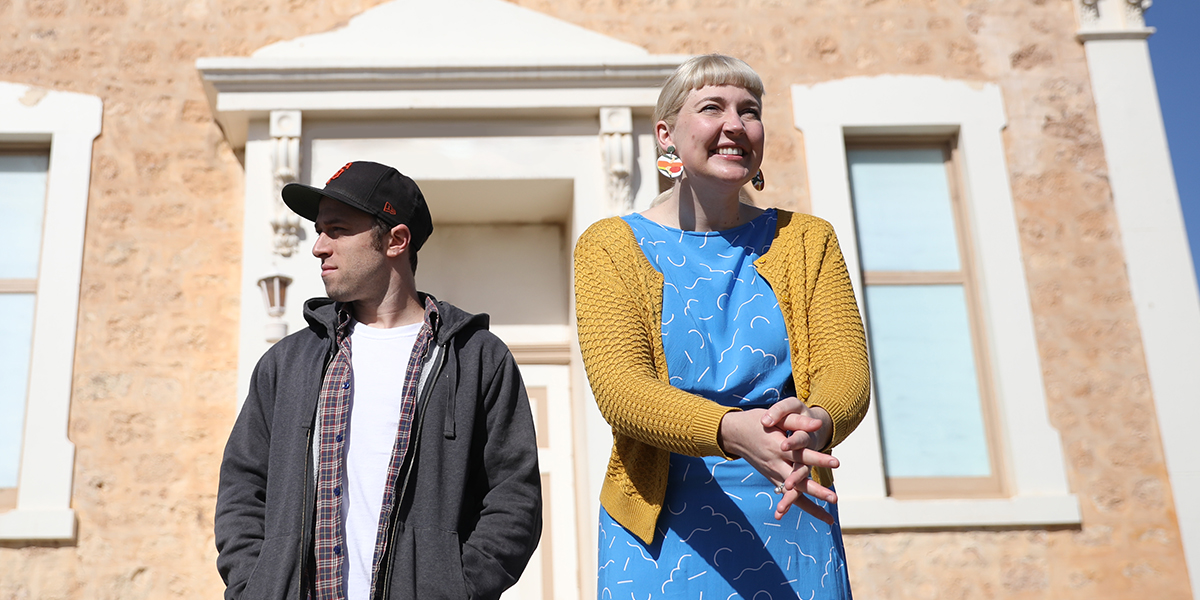 Country Arts SA Season, Season Schools Show
Euphoria by Emily Steal
A Country Town. A Festival. A local tragedy and a town that doesn't talk. This tale of good days, bad days and everything in between catapults us right into the heart of this little town where everyone knows everyone, and where Ethan is hit by his past as Meg struggles with the present. As the festival unfolds, Meg and Ethan's worlds collide and the community comes together for an event they'll never forget. Euphoria is a rich and heart-warming story from award-winning South Australian playwright Emily Steel, bringing regional voices to the fore and an entire town to life with authenticity and unmistakable wit. "Funny, heart-warming, emotive, and thought provoking, Euphoria is an outstanding piece of theatre". ⭐⭐⭐⭐⭐ -Limelight "Malcolm portrays Meg with such warmth, and Smith brings an intensity to Ethan...Euphoria is a delight." ⭐⭐⭐⭐⭐ - Collage Adelaide "This is a little gem of theatre... please go and see this fine production; it will help to restore your faith in the theatrical medium as a vector for changing lives and illuminating our society" ⭐⭐⭐⭐⭐ - Glam Adelaide Cast & Crew Playwright: Emily Steel Director: Nescha Jelk Set & Costume Designer: Meg Wilson Lighting Designer: Nic Mollison Composer & Sound Designer: Andrew Howard Assistant Director: Emma Richardson Creative Producer: Alison Howard Meg: Ashton Malcolm Ethan: James Smith
Sir Robert Helpmann Theatre.
Sir Robert Helpmann Theatre.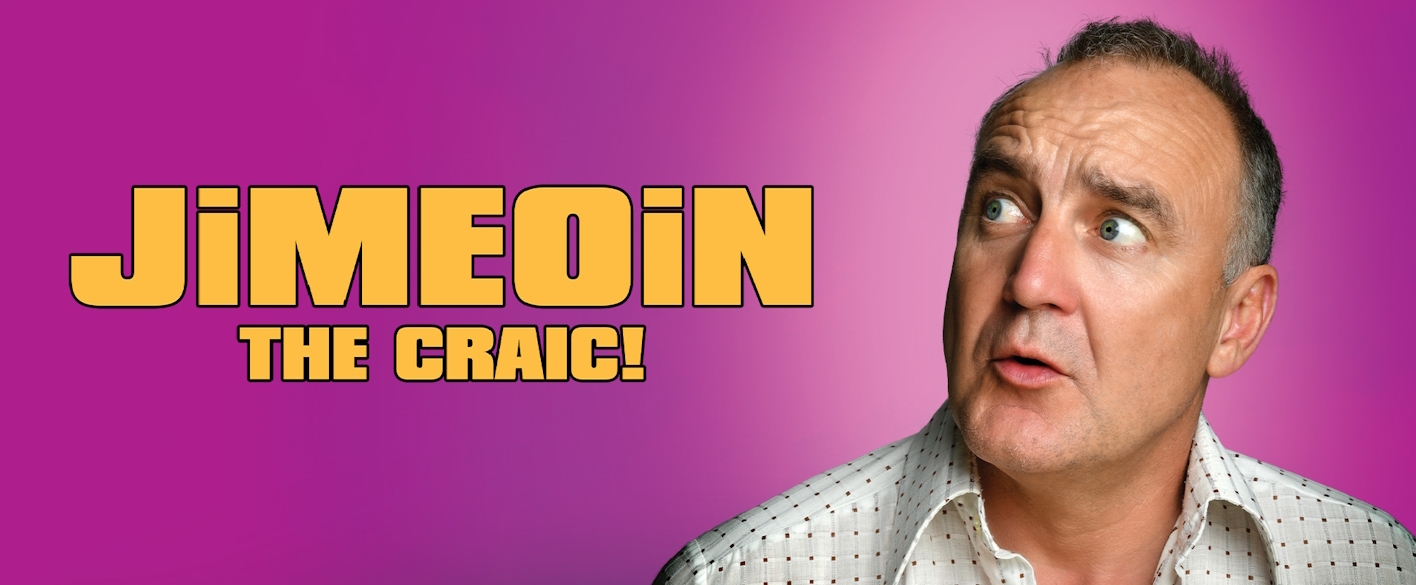 Commercial
Jimeoin - The Craic
Hilarious World-class stand-up from the internationally acclaimed Irish master! You've seen him on The Royal Variety Performance, Live at the Apollo, Sunday Night at the Palladium, Conan O'Brien or perhaps online where he has clocked up millions of views of his comedy clips… but NOTHING beats seeing Jimeoin live. Award-winning with a wide appeal and a cheeky, no-gimmicks and superbly observed sense of humour, Jimeoin has audiences in stitches across the UK, Europe, USA and of his adopted homeland of Australia. Catch his brilliant smash-hit Jimeoin: The Craic! show on tour. The press say that he's at the very top of the game – and we absolutely agree! It's a great fun night out and we recommend you book fast. Jimeoin recalls the familiar at a fantastically silly level, boiling his audience down to a tear-filled, gibbering mess. Scotland on Sunday ★★★★★ At the top of his game… didn't leave a dry eye in the house Manchester Evening News Hilarious… If laughter is the best medicine, Jimeoin is a course of steroids…. Don't you miss it! Scotland on Sunday ★★★★★ A comic dynamo… exemplary stand-up comedy The Herald
Sir Robert Helpmann Theatre.
Sir Robert Helpmann Theatre.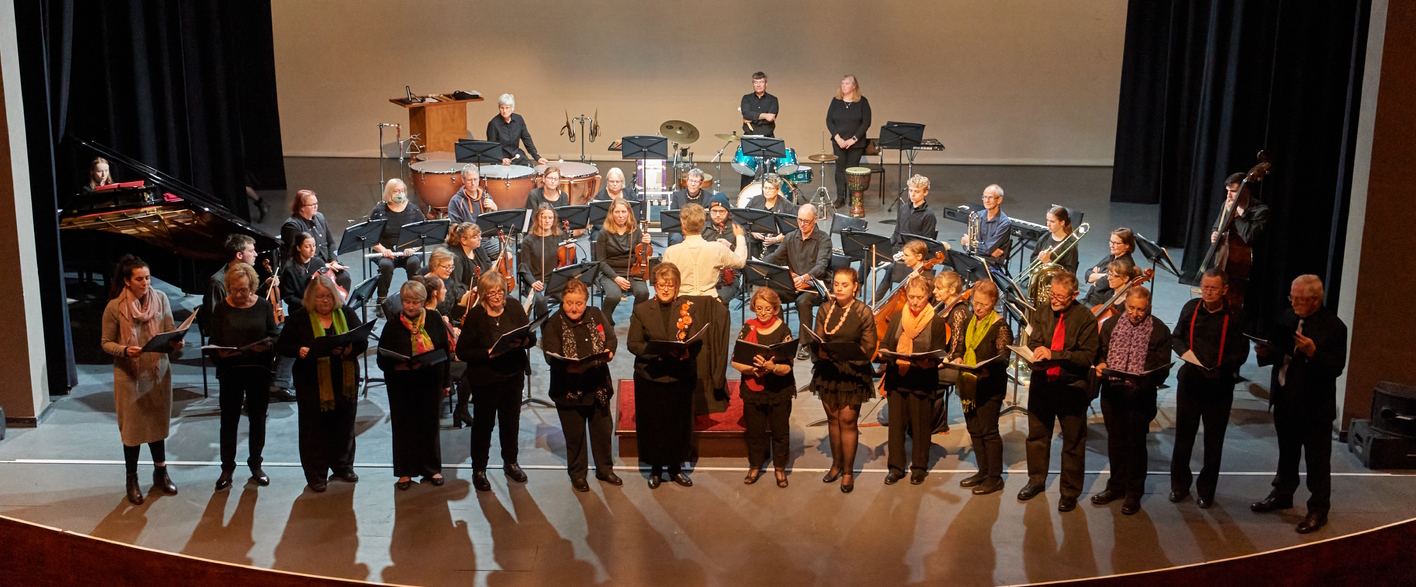 Community
LCSO Season 2023 Gala Concert
The annual Gala Concert of the Limestone Coast Symphony Orchestra is a concert of both familiar and new orchestral music featuring guest instrumentalists and vocalists and the Limestone Coast Symphonic Chorus, a group of choristers from across the Limestone Coast region.
Sir Robert Helpmann Theatre.
Sir Robert Helpmann Theatre.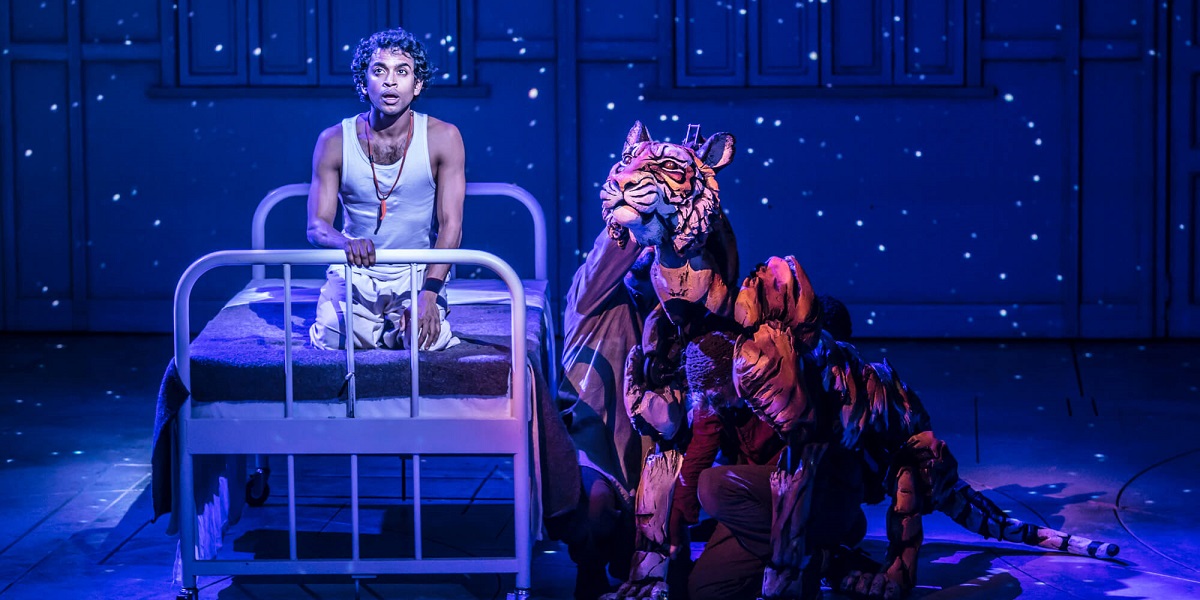 Arts On Screen
Life Of Pi
Puppetry, magic and storytelling combine in a unique, Olivier Award-winning stage adaptation of the best-selling novel. After a cargo ship sinks in the middle of the vast Pacific Ocean, a 16-year-old boy named Pi is stranded on a lifeboat with four other survivors – a hyena, a zebra, an orangutan and a Royal Bengal tiger. Time is against them, nature is harsh, who will survive? Filmed live in London's West End and featuring state-of-the-art visuals, the epic journey of endurance and hope is bought to life in a breath-taking new way for cinemas screens.
Sir Robert Helpmann Theatre.
Sir Robert Helpmann Theatre.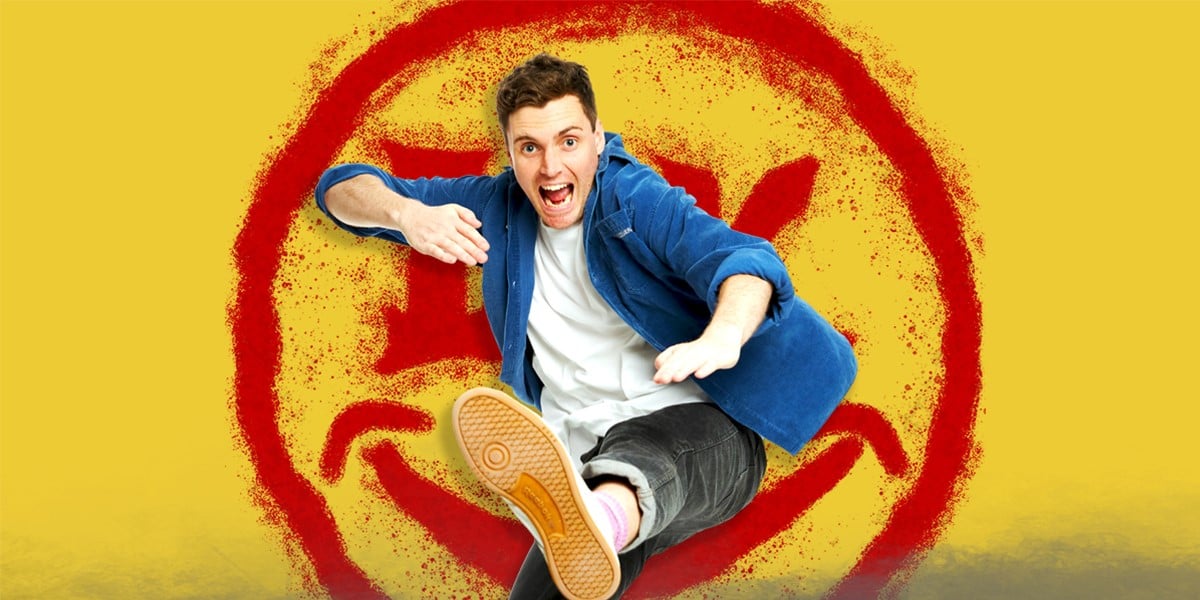 Commercial
Luke Kidgell - Happy Hour
After his sold out International 'Cheers to that!' tour, Luke Kidgell is back on the road with his brand new show 'Happy Hour'. Luke has amassed over 3 Million fans online for his viral stand up videos, often showcasing outrageous and quick witted crowd interactions. Luke is also known for co-hosting the Luke and Meg Podcast and for his multiple comedy specials which feature on YouTube and Amazon Prime. Now he is bringing his brand new stand up show 'Happy Hour' all around the country. "The show is literally called happy hour, I dunno, it will be fun. Just buy a ticket" ~ Luke Kidgell when asked what should be written in the show description. You've seen him on the internet, now it's time to see him in real life, this is not one to miss!
Sir Robert Helpmann Theatre.
Sir Robert Helpmann Theatre.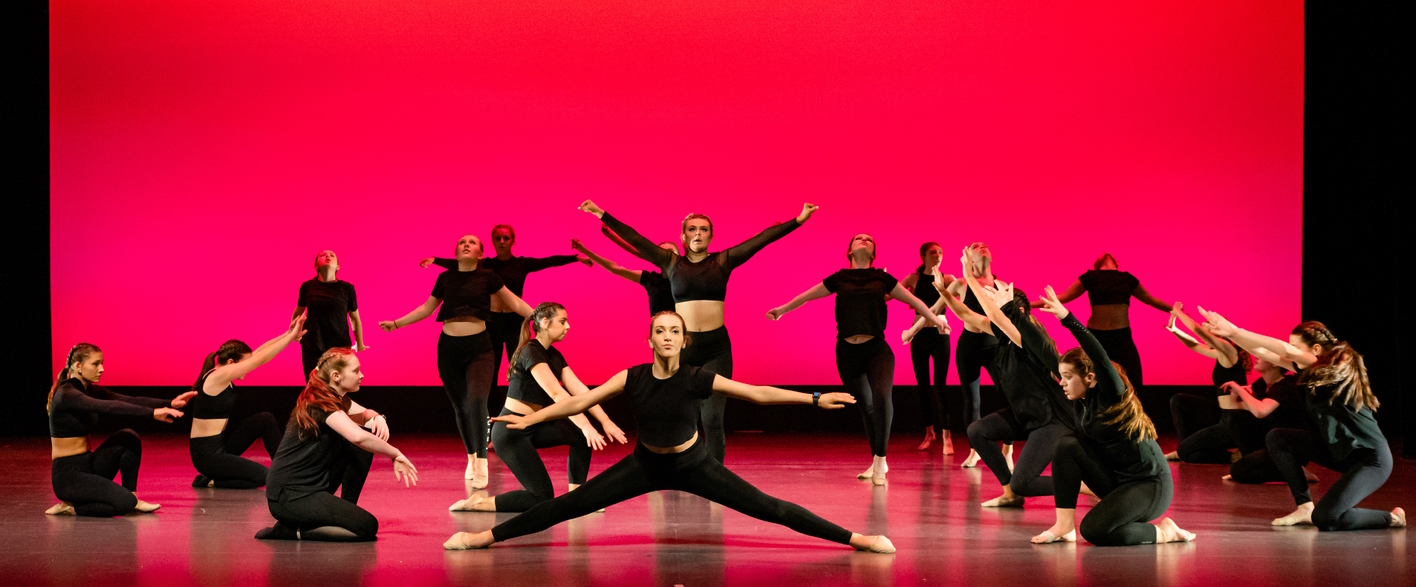 Community Schools Show
MGHS 2023 Arts Showcase
The 2023 Mount Gambier High School Arts Showcase presents a variety of arts performances. This show will include three sections, Drama/Media, Music and Dance. To open the evening there will be a range of visual art on display in the foyer for the audience to view. This year's performances have been engineered through student agency, meaning our students have led a lot of their learning. All dances have been choreographed by students, songs have been chosen by band students and the drama performance scripts were selected by the students. Come and celebrate the incredible independence of our students and their amazing skills.
Sir Robert Helpmann Theatre.
Sir Robert Helpmann Theatre.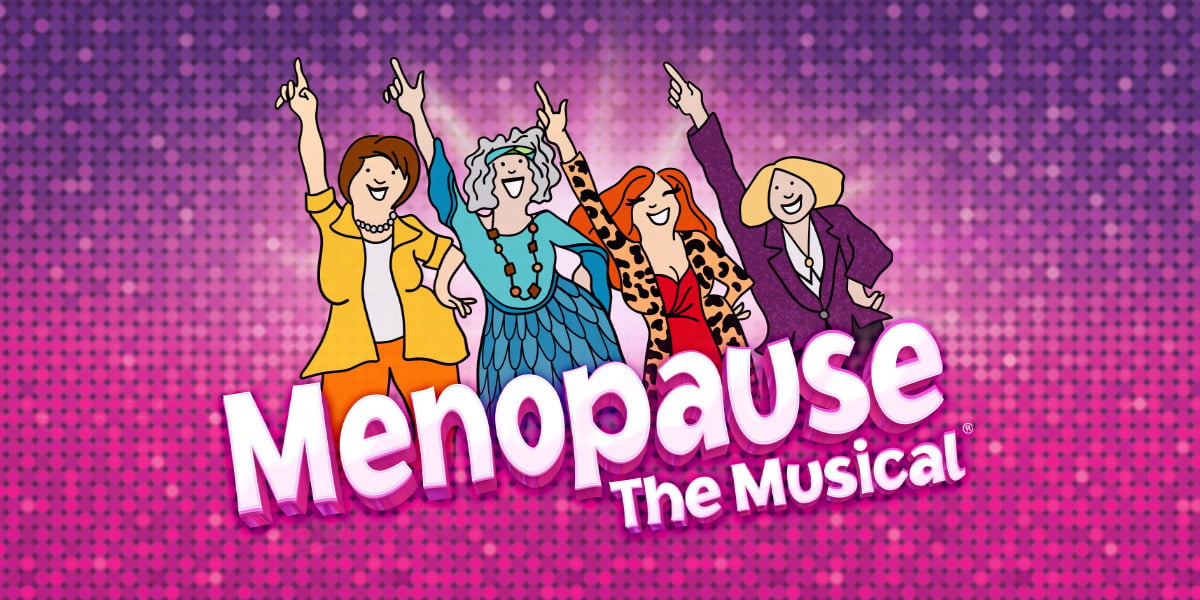 Commercial
Menopause The Musical®
Four women at a lingerie sale have nothing in common but a black lace bra, memory loss, hot flushes, night sweats, not enough sex, too much sex and more. Inspired by a hot flush and a bottle of wine, Menopause The Musical® is a celebration for women who are on the brink of, in the middle of, or have survived "The Change". This sidesplitting musical parody set to classic tunes from the 60s, 70s and 80s will have you cheering and dancing in the aisles! See what millions of women (and brave men) have been laughing about for 22 years. It's the Hilarious Celebration of Women and The Change!® All tickets include a Menopause The Musical® souvenir program!
Sir Robert Helpmann Theatre.
Sir Robert Helpmann Theatre.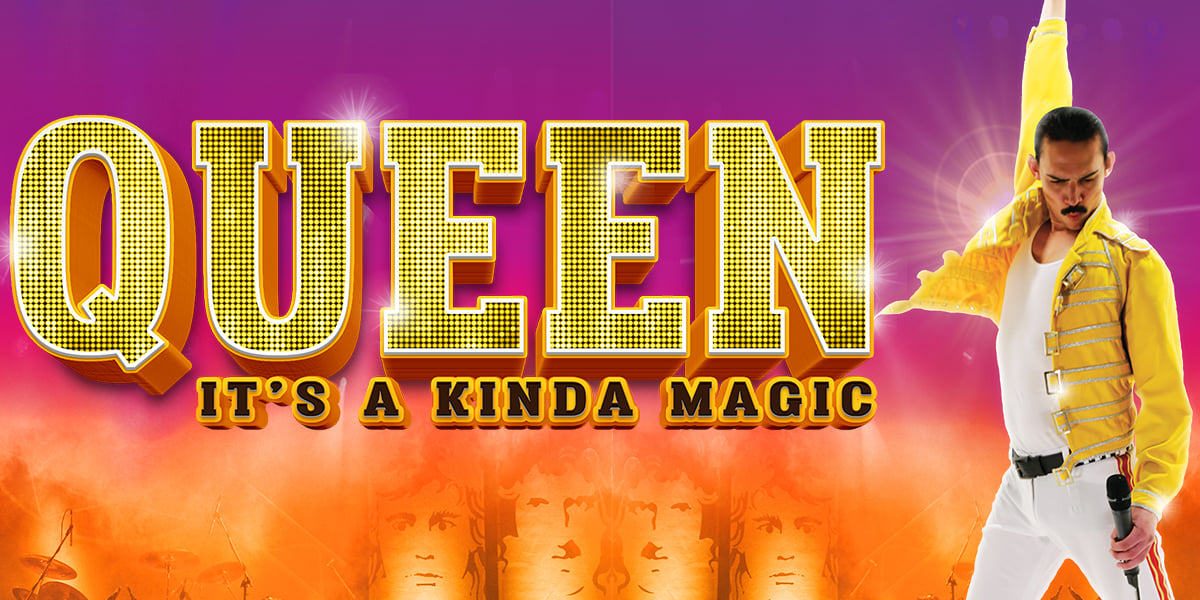 Commercial
Queen: It's Kinda Magic
Queen: It's a Kinda Magic is back by popular demand this August for their first Australian tour in two years! The show is set to again immerse fans in the spectacle, grandeur and extravagance of Queen and Freddie Mercury, but with the incredible Dominic Warren on board things are looking bigger and better than ever! You've seen Bohemian Rhapsody at the cinemas, now see it all come alive on stage and in concert, with big sound, big screens, crazy lighting and outlandish costumes… the REAL ROCK EXPERIENCE!
Sir Robert Helpmann Theatre.
Sir Robert Helpmann Theatre.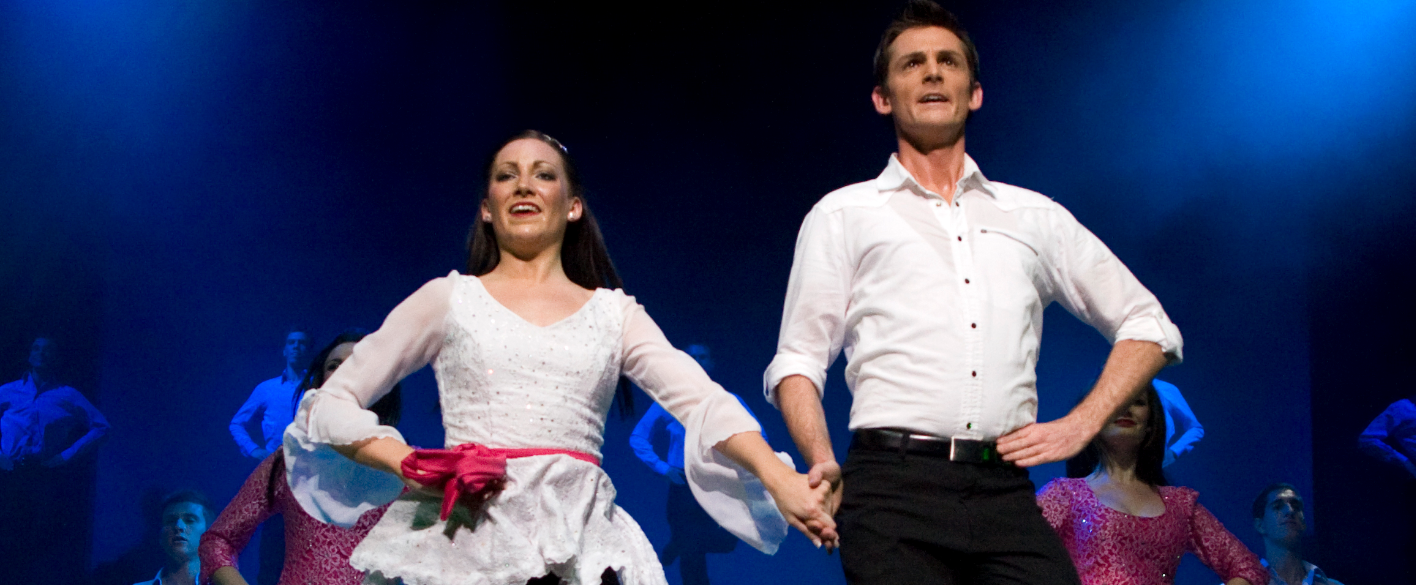 Commercial
Rhythms of Ireland
DIRECT FROM DUBLIN IRELAND'S MOST CELEBRATED SHOW, The Rhythms of Ireland, returns to Australia in 2023 bringing their worldwide 15 Year Anniversary Tour to our shores. Highly successful and critically acclaimed, choreographed by two time world Irish dance champion Michael Donnelan, Rhythms of Ireland is set to captivate audiences young and old with heart pounding music, spectacular dance routines and vibrant costumes. With a cast of talented musicians and world class dancers, this show blends traditional Irish step- dancing with contemporary choreography, creating a thrilling and unique experience for all ages. Seen by over two-million people worldwide, The Rhythms of Ireland takes you on a journey through the rich and colourful history of Ireland, with music and dance that celebrates the nation's enduring spirit and cultural heritage. Whether you're a fan of Irish music, dance or simply love to be entertained, Rhythms of Ireland promises to deliver a performance that will leave you breathless and longing for more. Don't miss your chance to experience the heartbeat of Ireland in this unforgettable night of music and dance. The Rhythms of Ireland the ORIGINAL and the BEST. SIMPLY NOT TO BE MISSED.
Sir Robert Helpmann Theatre.
Sir Robert Helpmann Theatre.
Commercial
The Robertson Brothers 60'S Variety Show
Following their Sold Out National Tour in 2022, Australia's new 'Kings of Variety Television' are back in 2023 with a brand new show! The Robertson Brothers are thrilled to be returning with their new heart-warming and uplifting 1960's Variety TV Show! Geoff and Ben Robertson are back as your charming and cheeky hosts for this nostalgic night of entertainment as they pay tribute to the musical giants of the 1960's - The Bee Gees, Simon & Garfunkel, Roy Orbison, Cliff Richard & The Shadows, Frankie Valli, The Everly Brothers, Neil Sedaka and The Seekers. "It's different to other shows…I haven't seen anything like it before"! (Joan T, 2022 audience member) Variety TV Show fans will be excited to know the multi-talented Simon Brook McLachlan (from the Original Australian cast of Jersey Boys) will return in 2023 to thrill us with his very special tributes to Frankie Valli & The Four Seasons as well as Neil Sedaka, together with a brand new Variety Show tribute to the much loved 1960s superstar… Sir Cliff Richard. Another HUGE bonus this year for the Robertson Brothers 1960's Variety TV Show fans is the addition of Australia's internationally acclaimed #1 Roy Orbison tribute artist… Dean Bourne! Dean will perform his very special Variety Show tribute to the one and only 'Big O' and his biggest hits from the 1960's. "It's the best show I've seen in years!" - Ray Hadley, 2GB Unlike anything you have ever seen before this 150 minute ground-breaking and interactive theatrical TV experience is filled with all the fun, music and long forgotten memories of the fabulous 1960's. The Variety TV Show audience is taken on a unique and emotional journey back to the best years of their lives.
Sir Robert Helpmann Theatre.
Sir Robert Helpmann Theatre.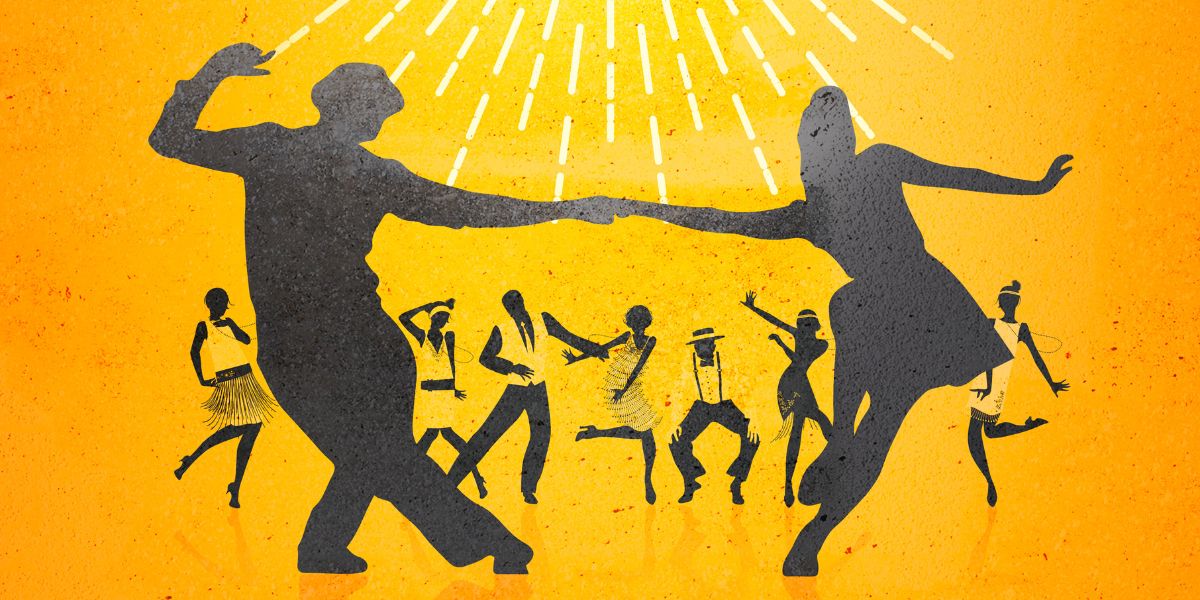 Country Arts SA Season
The Sunshine Club
It's our 30th year! Join us for drinks and nibbles after the show to celebrate together 30 years of Country Arts SA. Written and Directed by Wesley Enoch Music by John Rodgers Set is 1946, the joyful and acclaimed musical The Sunshine Club, tells the story of Aboriginal soldier Frank Doyle, who is just returning home to Brisbane after serving in WW2, to find that, while the world may have changed, the same attitudes and prejudices still exist at home. But this only fills Frank with a strong desire to change things for the better by setting up The Sunshine Club. A place where all people are welcome to come together, laugh, romance and dance the night away as Frank sets out to win the heart of Rose, the girl from next door. The Sunshine Club is a gloriously energetic, thought provoking and above all entertaining night of theatre. "The Sunshine Club is essential viewing – foremost for the joyous musical talent of its cast, but also for its story of local history and optimistic message of community strength in diversity." – Stage Whispers "... a compelling story of humanity, hope and despair. Enoch directs with finesse and sensitivity. – Arts Hub "Come and enjoy this beautiful story of love, hope and acceptance with unforgettable characters who represent what really happens to our First Nations people. Enjoy the wonderful music, incredible band and acknowledge the first owners of the country we call Australia." – The Fame Reporter "immensely entertaining… a significant achievement. The openness and joy radiating from The Sunshine Club is certain to make your spirits soar." – Sydney Morning Herald Creative team Christine Harris – Producer Wesley Enoch – Writer & Director John Rodgers – Composer Wayne Freer – Musical Director
Sir Robert Helpmann Theatre.
Sir Robert Helpmann Theatre.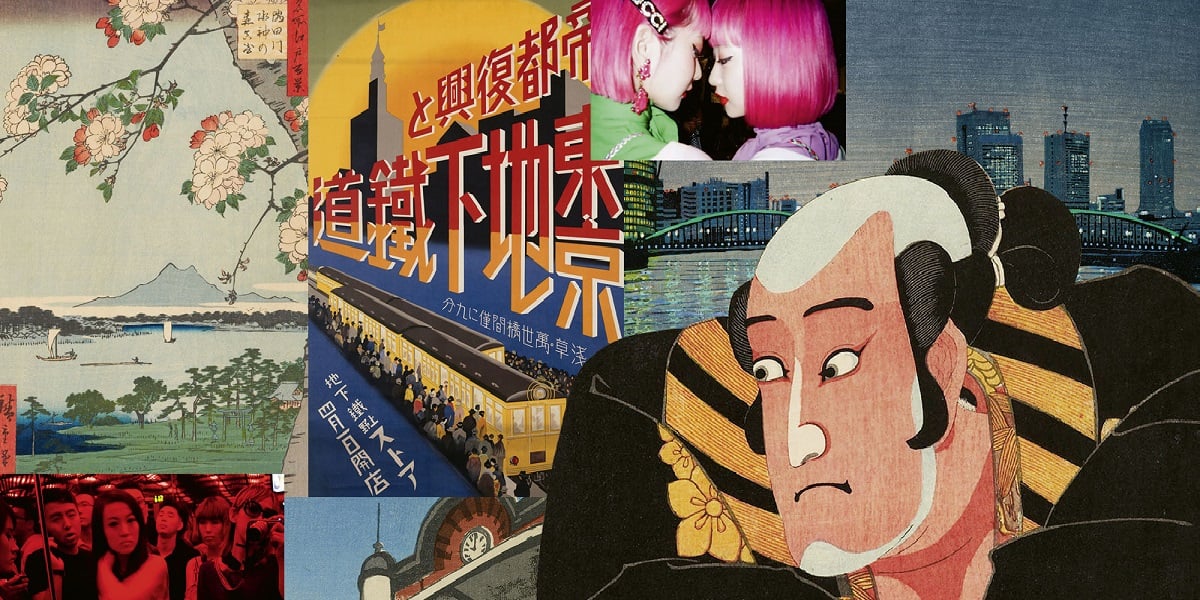 Arts On Screen
Tokyo Stories
Based on a major exhibition at the Ashmolean in Oxford, Tokyo Stories spans 400 years of incredibly dynamic art – ranging from the delicate woodblock prints of Hokusai and Hiroshige, to Pop Art posters, contemporary photography, Manga, film, and brand-new artworks that were created on the streets. The exhibition was a smash-hit five-star success and brought a younger and more diverse audience to the museum. The film uses the exhibition as a launchpad to travel to Tokyo itself, and explore the art and artists of the city more fully. A beautifully illustrated and richly detailed film, looking at a city which has undergone constant destruction and renewal over its 400-year history, resulting in one of the most vibrant and interesting cities on the planet… A celebration of Tokyo: one of the world's most creative, dynamic and fascinating cities. This film tells the stories of the artists and people who have made Tokyo famous for its boundless drive for the new and innovative. "Tokyo has a powerful engine that just doesn't stop. There is an energy, a particular floating power in Tokyo. Whatever happens, this city gets rebuilt again and continues to move forwards." Machida Kumi
Sir Robert Helpmann Theatre.
Sir Robert Helpmann Theatre.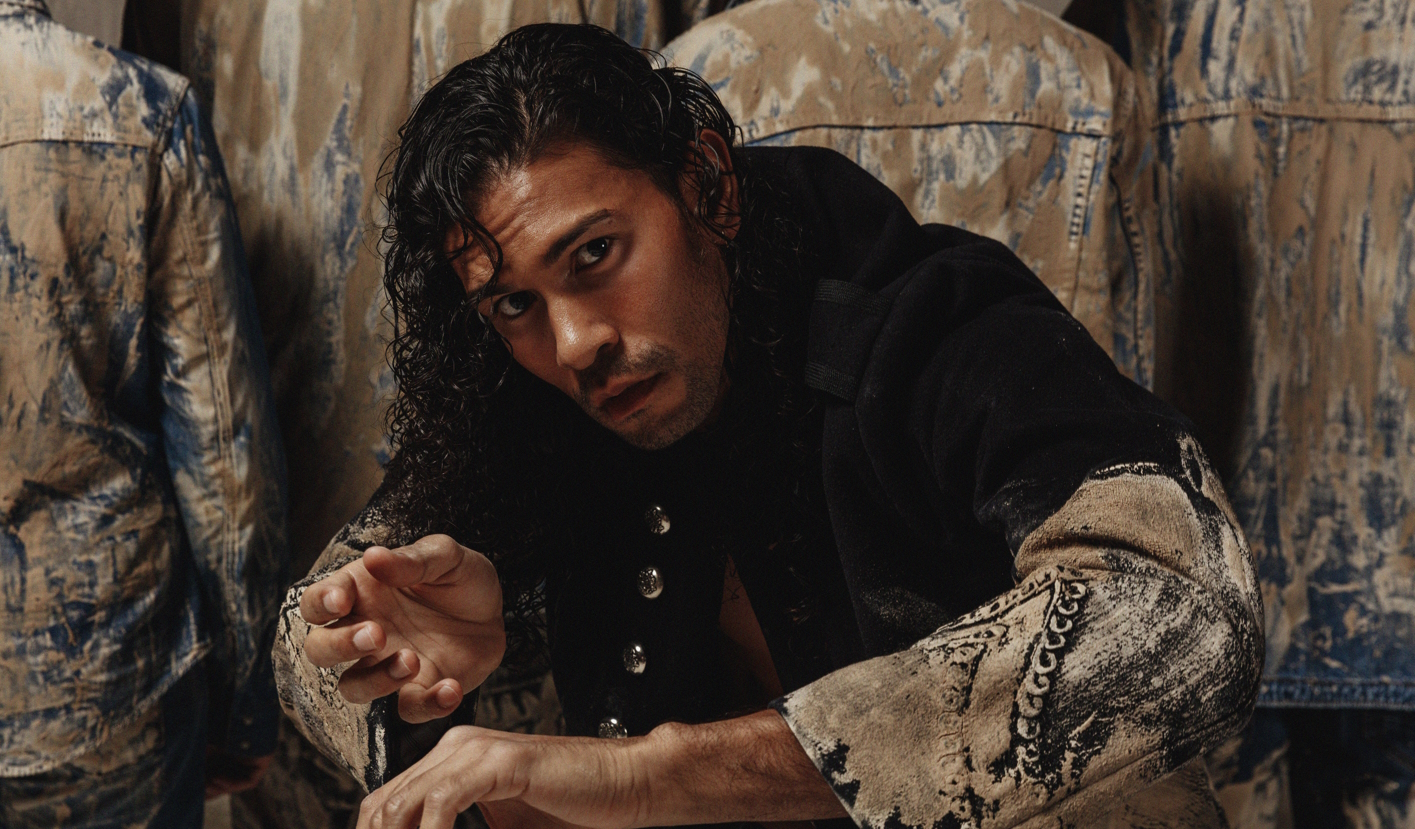 Tracker
Photo Credit: © Jonathan VDK In one of his first works as Artistic Director of Australian Dance Theatre, Wiradjuri director-choreographer Daniel Riley evokes an immensely powerful and personal story of his Great-Great Uncle, Alec "Tracker" Riley. Alec, a Wiradjuri Elder and tracker, served the New South Wales Police Force for 40 years, leading numerous high-profile cases. As an Elder of his community he forged a path between the enforced colonial system in which he worked and his Wiradjuri lore. Tracker takes inspiration from his legacy and examines the battles First Nations people have shared for generations. Weaving together dance, music and text, Tracker invites the audience into an open and transformative ceremonial space. This remarkable story is brought to life by a team of celebrated First Nations creatives, including award-winning playwright Ursula Yovich, co-director Rachael Maza AM, composers James Henry and Gary Watling, visual artist Jonathan Jones, lighting designer Chloe Ogilvie and an all-First Nations cast. Culturally rich and ambitiously original, this multidisciplinary work rethinks how we engage with and experience First Nations storytelling.
Sir Robert Helpmann Theatre.
Sir Robert Helpmann Theatre.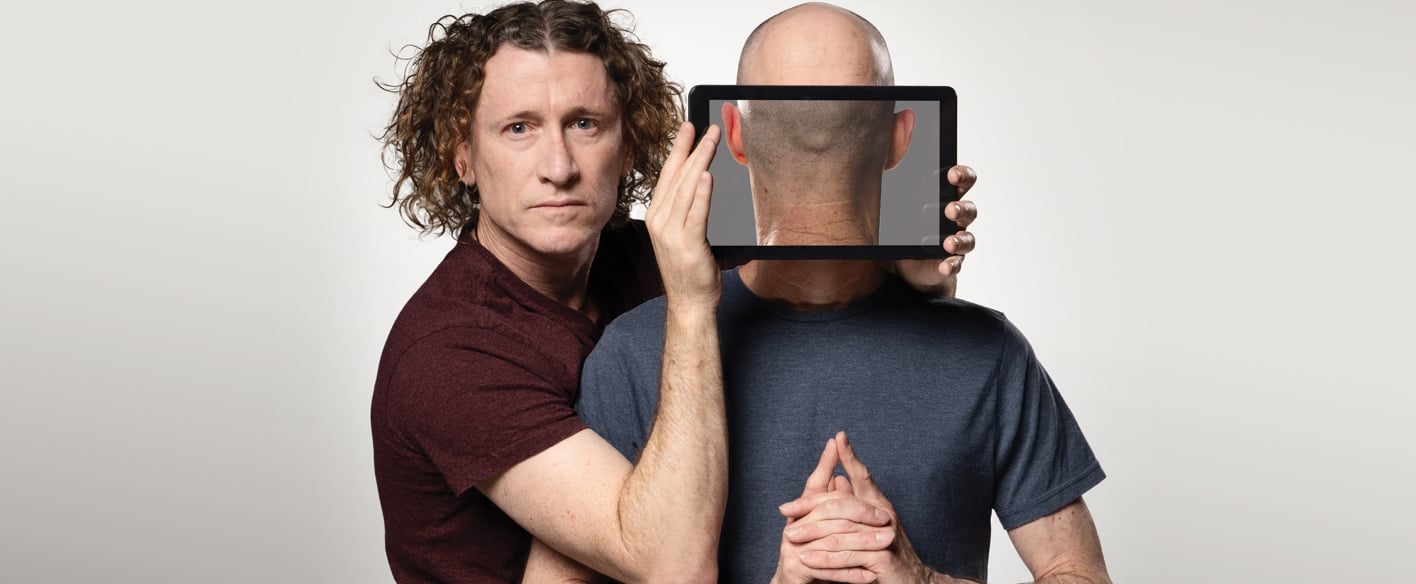 Commercial
Umbilical Brothers The Distraction
WINNER - BEST COMEDY AT THE ADELAIDE FRINGE FESTIVAL Do you love staring at screens? Are you staring at a screen right now? You should get out more. Specifically to a show that has an enormous screen smack-bang in the middle of it. The Umbilicals take the energy of live performance and the spectacle of cinema and smashes them together into a new show performed simultaneously on stage and on the big screen. It's like nothing you've ever seen, and nothing they've ever done, and it will blow your mind way more literally than you are expecting. The Distraction: enabling your screen addiction. ★★★★★ - Theatre People ★★★★★ - The Advertiser ★★★★★ - Broadway World
Sir Robert Helpmann Theatre.
Sir Robert Helpmann Theatre.