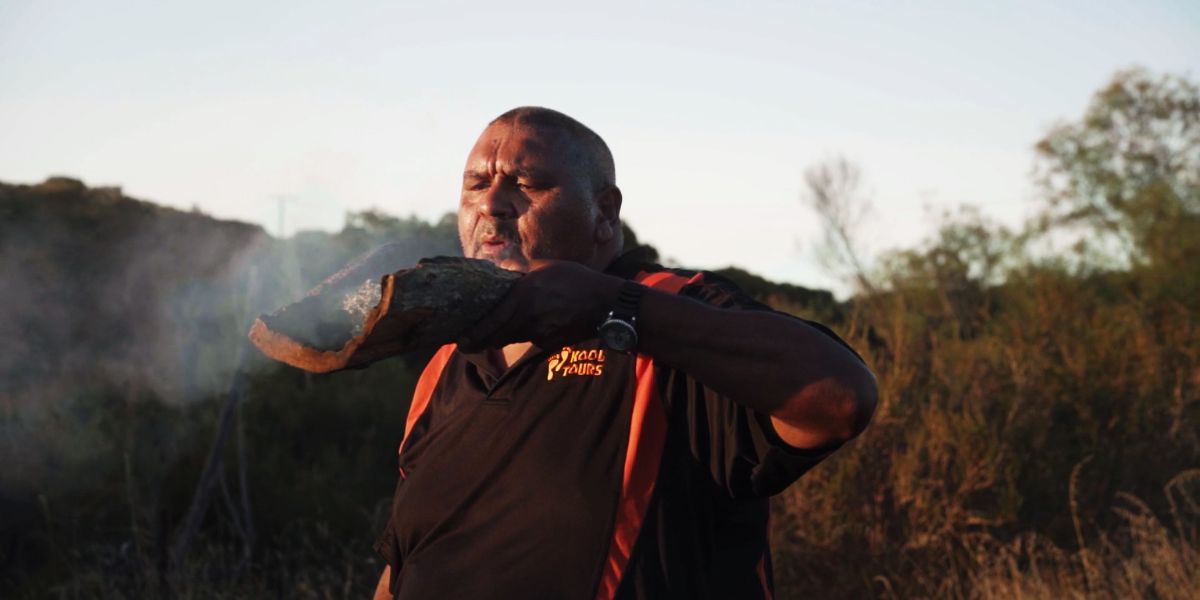 Nunga Screen
NUNGA SCREEN 2023
Nunga Screen shares and celebrates First Nations culture, stories and language through film. A FREE annual event that spans National Reconciliation Week and NAIDOC Week, and which tours across regional SA from big screen cinemas to remote communities, Nunga Screen presents a diverse film program for cinema-goers of all ages. For more than 10 years, Nunga Screen (formerly known as Black Screen) has provided the opportunity for emerging and established First Nations film makers to showcase their films across South Australia. In 2023 program will feature the premiere of a second Country Arts SA commissioned short documentary from an emerging First Nations filmmaker. Nunga Screen is an amazing opportunity to get together, connect and learn. Films announced soon.
Sir Robert Helpmann Theatre.
Sir Robert Helpmann Theatre.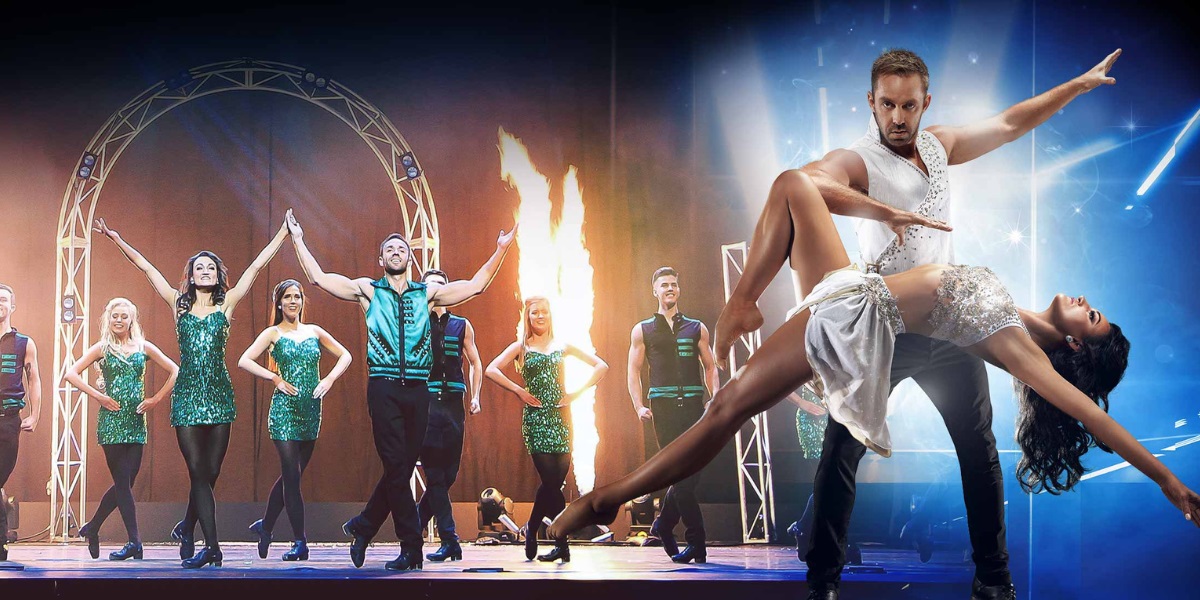 Commercial
CELTIC ILLUSION
Immerse yourself in the Irish Dance and Grand Illusion sensation that has taken Australia, New Zealand, Hong Kong, Canada, and the USA by storm, on its nationwide tour for 2023. Celtic Illusion – The Magic Returns to a stage near you! Even fans who have seen our previous shows won't dare miss the 2023 tour that is set to raise the bar once again. This exhilarating production has broken barriers by fusing unparalleled art forms and is more spectacular than ever before. With new spellbinding illusions, entrancing music and choreography, Celtic Illusion is an awe-inspiring night of family entertainment.
Sir Robert Helpmann Theatre.
Sir Robert Helpmann Theatre.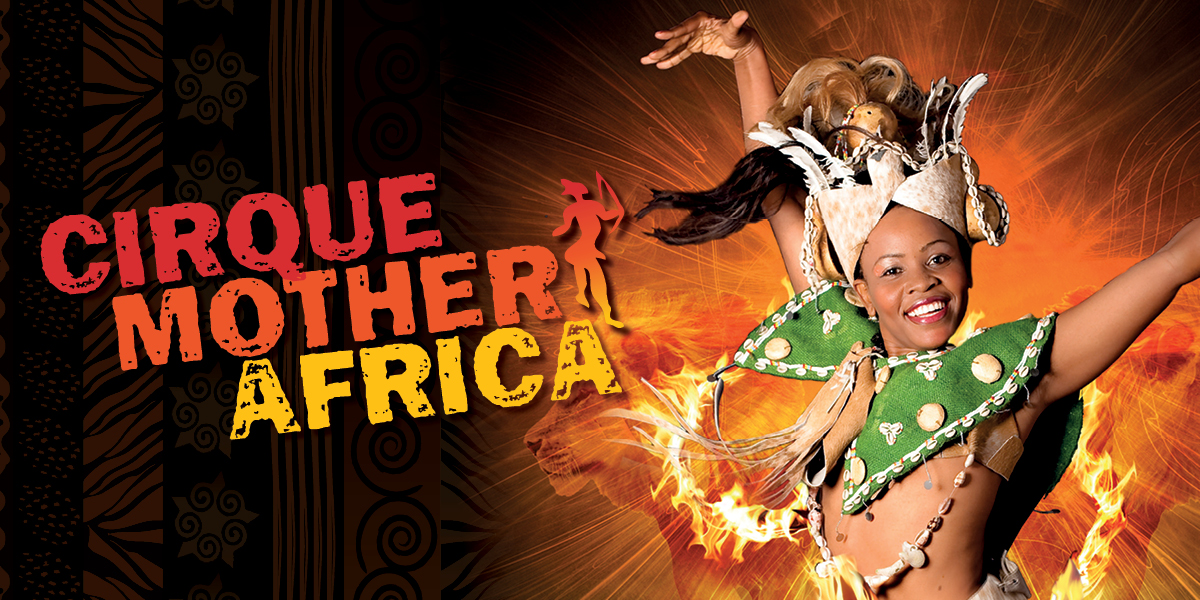 Commercial
CIRQUE MOTHER AFRICA
Celebrating 15 years and DIRECT from a sell-out BROADWAY SEASON, Cirque MOTHER AFRICA is returning to Australia in 2023 with an all NEW SHOW featuring the amazing hand to hand balancing act as seen on AUSTRALIA'S GOT TALENT performed by the RAMADHANI BROTHERS. "It's the Lion king on steroids" - Dominion Post, NZ "Mother Africa is exuberant, high-energy entertainment" 
- New York Times "Pure spectacle, colorful costumes, immense physicality, powerfully rhythmic music, song, dance, cirque acts and comedy, something for everybody" - Glam Adelaide The heartbeat of Africa pulsates throughout this jaw-dropping show as the musicians and artists transport audience members to the breath-taking continent of Africa. This 90-minute entertainment extravaganza combines the very best talent from nine African countries including Ethiopia, South Africa, Kenya and Tanzania to provide the wonder, suspense and joy that is Cirque Mother Africa. Seen by more than 2 MILLION people worldwide, Cirque Mother Africa is guaranteed to captivate audiences young and old. Combining the best of contortion, acrobatics, traditional dance, live music, pan spinning, hand balancing and so much more. www.cirquemotherafrica.com
Sir Robert Helpmann Theatre.
Sir Robert Helpmann Theatre.
Commercial
CREEDENCE CLEARWATER COLLECTIVE
We invite you to join us for a celebration of Creedence Clearwater Revival, as we walk through the life and music of one of the world's most iconic bands - from the songs they wrote, to the songs covered, to the songs they wrote for others. From their album debut in 1968 to their last album in 1972, CCR was a juggernaut of phenomenal proportions. No other band has created such an impact in such a short time. The Creedence Clearwater Collective brings to the stage a six piece band – with a guest Saxophonist and a vocalist that emulates John Fogerty's distinct vocals – to capture the unique CCR sound. You do not want to hear through the grapevine that you missed out on this hit-packed production. Join us, a real-life travelling band.
Sir Robert Helpmann Theatre.
Sir Robert Helpmann Theatre.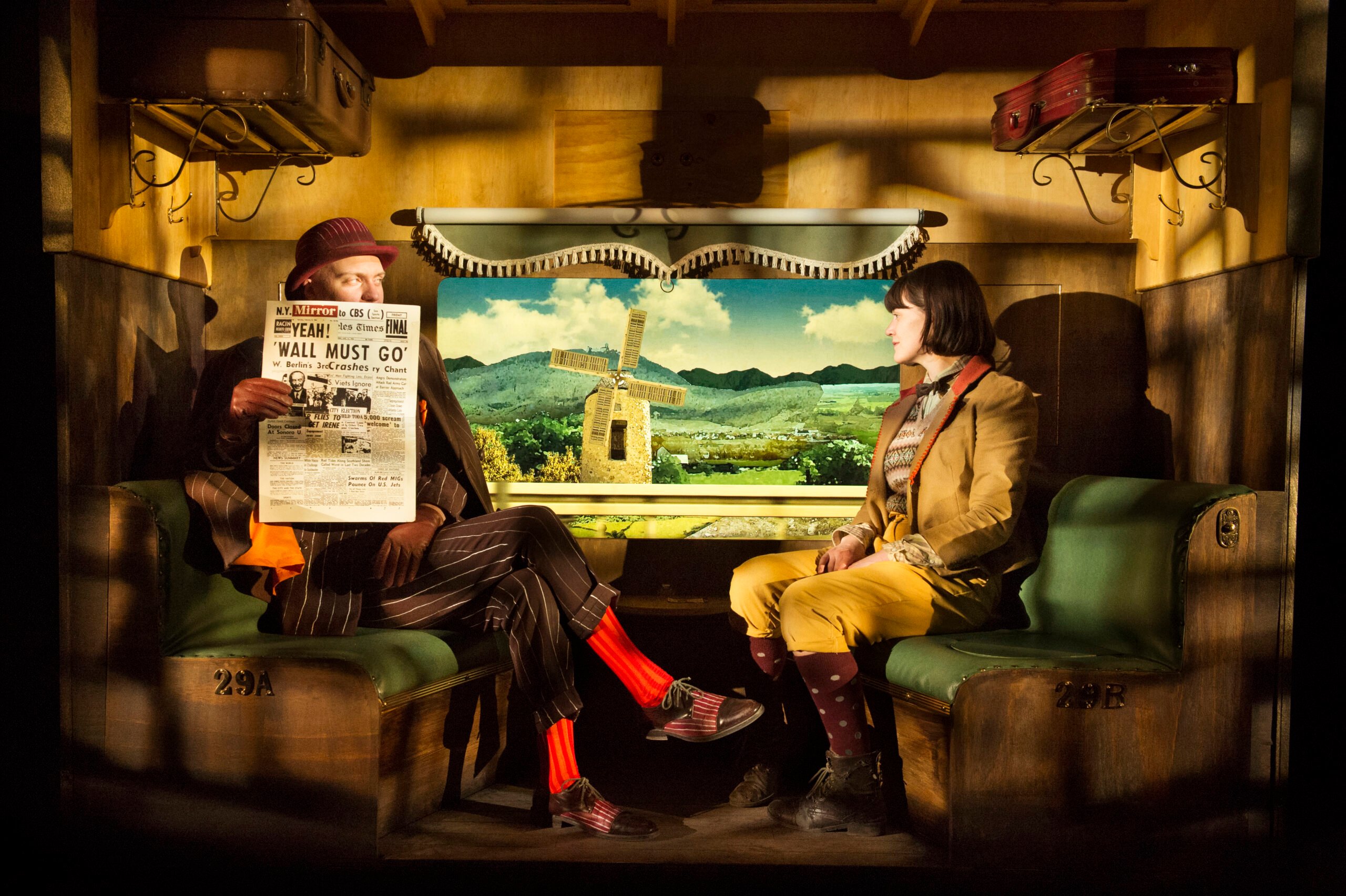 Country Arts SA Season, Season Schools Show
EMIL AND THE DETECTIVES
By Erich Kästner, adapted for the stage by Nicki Bloom How do we find our friends in the world? How do we work together to defeat tricksters? Never underestimate the determination of a child! Young Emil catches a train to visit family in the big city. Something valuable is stolen. But the thief soon discovers Emil was not such an easy target. A group of quick-thinking and resourceful children rallies around. Can a bunch of kids work together to uncover and outsmart the true criminal? Adapted for the stage by Nicki Bloom, Kästner's 1929 novella is more than a 'good romp'; it broke ground for the independent-children-versus-devious-adults story genre. Streetwise city kids, a hard-working single mother and Emil's past brush with the law add grit and nuance to this satisfying tale. In Slingsby's signature intimate theatrical style, Emil and the Detectives is told by two skilled actors immersed in smoke and mirrors, miniature worlds and a cinematic score. Dark and light, intrigue and delight for audiences. "The company's theatre productions always have a sense of wonder and magic, and Emil and the Detectives delights, intrigues and astonishes its audience...Emil and the Detectives is an outstanding piece of children's theatre which makes it an outstanding piece of theatre and an experience to be savoured by all." - InDaily, Greg Elliott "...Emil and the Detectives adds to Slingsby's already substantial record of presenting entertainment for families that actually deal with important issues." - The Advertiser, Peter Burdon Cast & Crew Director: Andy Packer Playwright: Nicki Bloom Composer and Sound Design: Quincy Grant Designer: Wendy Todd Costume Designer: Ailsa Paterson Lighting Designer: Geoff Cobham Technical Design: Chris Petridis Animation Director: Luku Trembath
Sir Robert Helpmann Theatre.
Sir Robert Helpmann Theatre.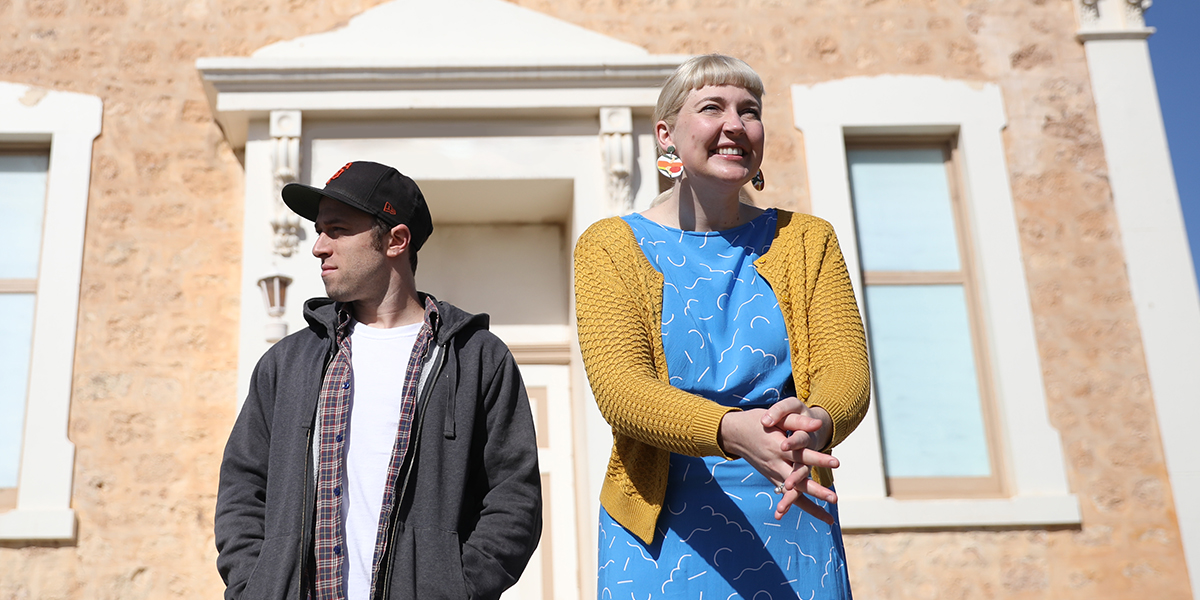 Country Arts SA Season, Season Schools Show
EUPHORIA
A Country Town. A Festival. A local tragedy and a town that doesn't talk. This tale of good days, bad days and everything in between catapults us right into the heart of this little town where everyone knows everyone, and where Ethan is hit by his past as Meg struggles with the present. As the festival unfolds, Meg and Ethan's worlds collide and the community comes together for an event they'll never forget. Euphoria is a rich and heart-warming story from award-winning South Australian playwright Emily Steel, bringing regional voices to the fore and an entire town to life with authenticity and unmistakable wit. "Funny, heart-warming, emotive, and thought provoking, Euphoria is an outstanding piece of theatre". ⭐⭐⭐⭐⭐ -Limelight "Malcolm portrays Meg with such warmth, and Smith brings an intensity to Ethan...Euphoria is a delight." ⭐⭐⭐⭐⭐ - Collage Adelaide "This is a little gem of theatre... please go and see this fine production; it will help to restore your faith in the theatrical medium as a vector for changing lives and illuminating our society" ⭐⭐⭐⭐⭐ - Glam Adelaide Cast & Crew Playwright: Emily Steel Director: Nescha Jelk Set & Costume Designer: Meg Wilson Lighting Designer: Nic Mollison Composer & Sound Designer: Andrew Howard Assistant Director: Emma Richardson Creative Producer: Alison Howard Meg: Ashton Malcolm Ethan: James Smith
Sir Robert Helpmann Theatre.
Sir Robert Helpmann Theatre.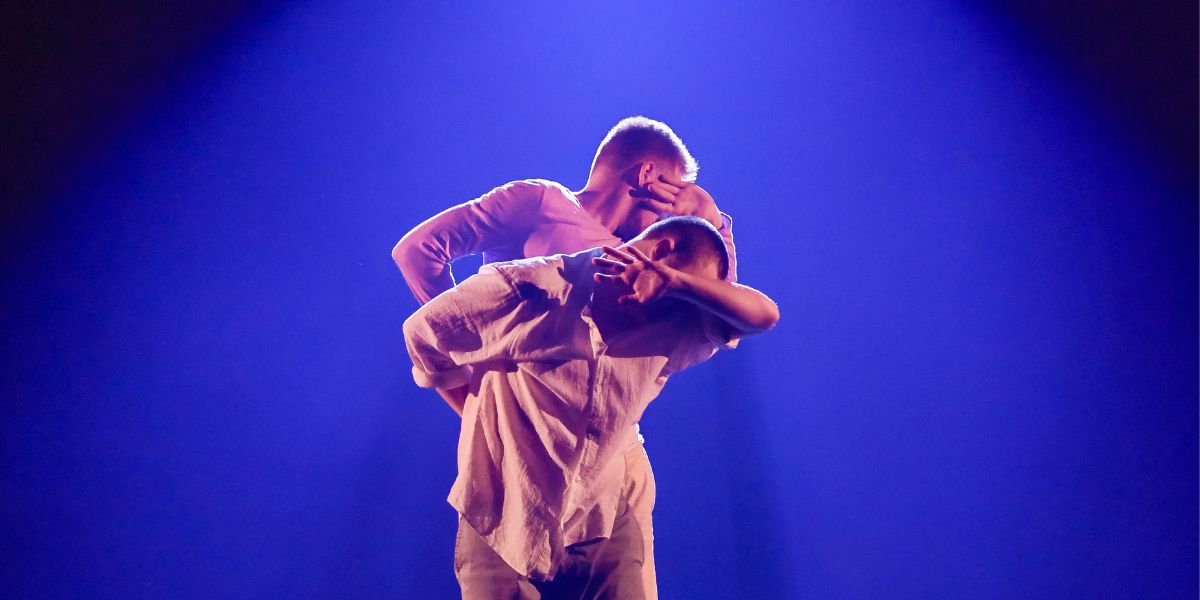 Country Arts SA Season, Season Schools Show
EXPOSED
Exposed explores the intimacies that constitute our lives, our actions, our thoughts, our traumas, our desires, our failures. Directed by Michelle Ryan, Exposed reunites the successful Seeing Through Darkness team. The work explores vulnerability, uncertainty and risk. In Exposed, the breath is a metaphor for feeling threatened or safe, agitated or calm. The sonic possibilities of breath will be explored as part of the audio and soundscape. "It is only when we let ourselves be vulnerable – exposed – that people can see who we really are. When we share our full humanity – flaws, beauty, strengths, and weaknesses – we allow people to love us and accept us for who we truly are." – Hilary Kleinig Creative Team Director Michelle Ryan Assistant Director Larissa McGowan Musical Score Hilary Kleinig & Emily Tulloch Lighting Design Geoff Cobham Costume Designer Renate Henschke Creative Producer Roz Hervey Suitability Recommended for ages 12+ (Year 7-12)
Sir Robert Helpmann Theatre.
Sir Robert Helpmann Theatre.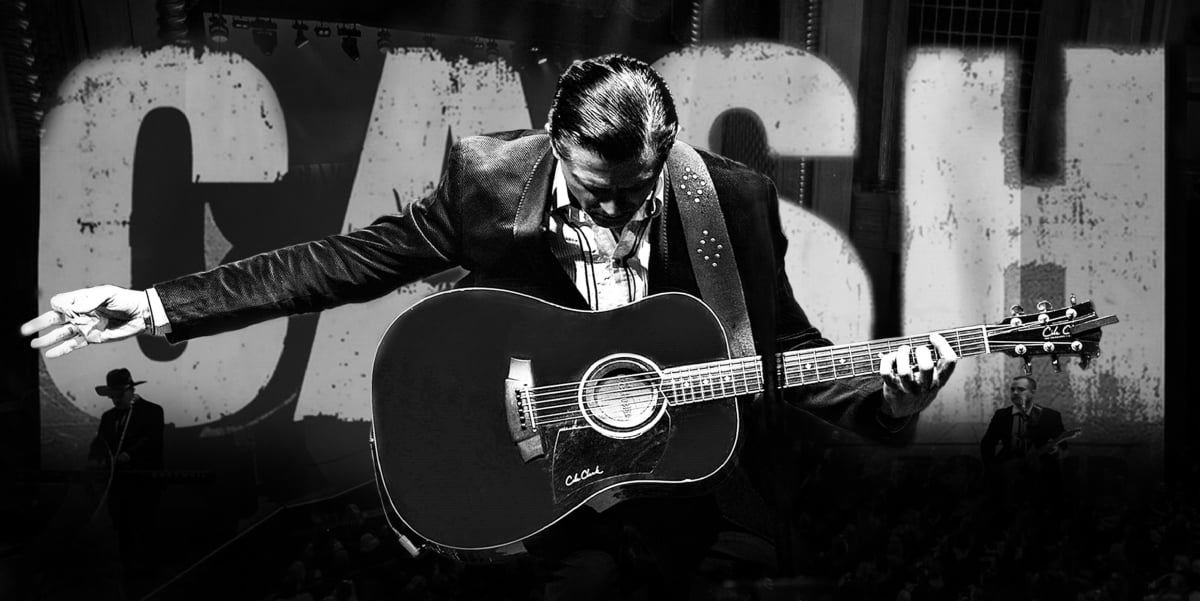 Commercial
LEAVING JACKSON
Relive the moments that captured the life of a Legend. A life story payed out through some of the greatest songs ever written. Folsom Prison Blues, Jackson, Walk the Line, Boy Name Sue, Ring of Fire, San Quentin, The Man in Black, Big River, Hurt, Get Rhythm, Sunday Morning coming down and many more. Starring Jeff Carter and Melanie Lewin with full backing band.
Sir Robert Helpmann Theatre.
Sir Robert Helpmann Theatre.
Media, Awards, Suitable for ESL Audiences, Regional Event
MEN who DANCE: Alpha
Showcasing Charlie, Kurt, Ricky, Willian, Dhuruva, and Julian, 6 male dancers who are physical, masculine, and energetic. They'll get your heart pumping with the amazing variety of dance styles, from hip hop, to classical, tap, acrobatics, contemporary, and much more. Follow the men as they also head through construction sites, Bollywood, and under the sea. They tap, sing, leap, flip, and even meet an alien. The show strikes the perfect balance between edge-of-your-seat dare-devil action, irresistible romance, and surprising comedy. It's more than a dance show, it's an experience. ?Stage Whispers Review - 5/5 Stars"Men who Dance is a joyous exploration of diverse dance styles from five extremely talented men" - Barry Hill?Click here to read Important Information:Performance on Friday 17th March has changed space within the Northern Festival Centre from Ballroom to Keith Michell Theatre since the Adelaide Fringe Guide was printed
Sir Robert Helpmann Theatre
Sir Robert Helpmann Theatre
Commercial
MULTICULTURAL COMEDY GALA
The Multicultural Comedy Gala is a side-splitting celebration of Australia's rich cultural diversity, by a world class selection of the most acclaimed and celebrated comedians in the nation. This star-studded line up will poke fun at everything that makes us different, but so much the same. So, do your soul a favour and treat it to a night of laughter you'll never forget! FEATURING… DILRUK JAYASINHA (RECIPIENT – Graham Kennedy Award for Most Popular New Talent, 2018) IVAN ARISTEGUIETA (NOMINEE – Most Outstanding Show, MICF 2021) TAHIR (NOMINEE – Logie Award for Most Popular Comedy Program, 2018) JEFF GREEN (SUNDAY TIMES BESTSELLER - The A-Z of Living Together) BEN LOMAS (INVITEE – Just For Laughs, 2021) TING LIM (NATIONAL FINALIST – MICF RAW 2018)
Sir Robert Helpmann Theatre.
Sir Robert Helpmann Theatre.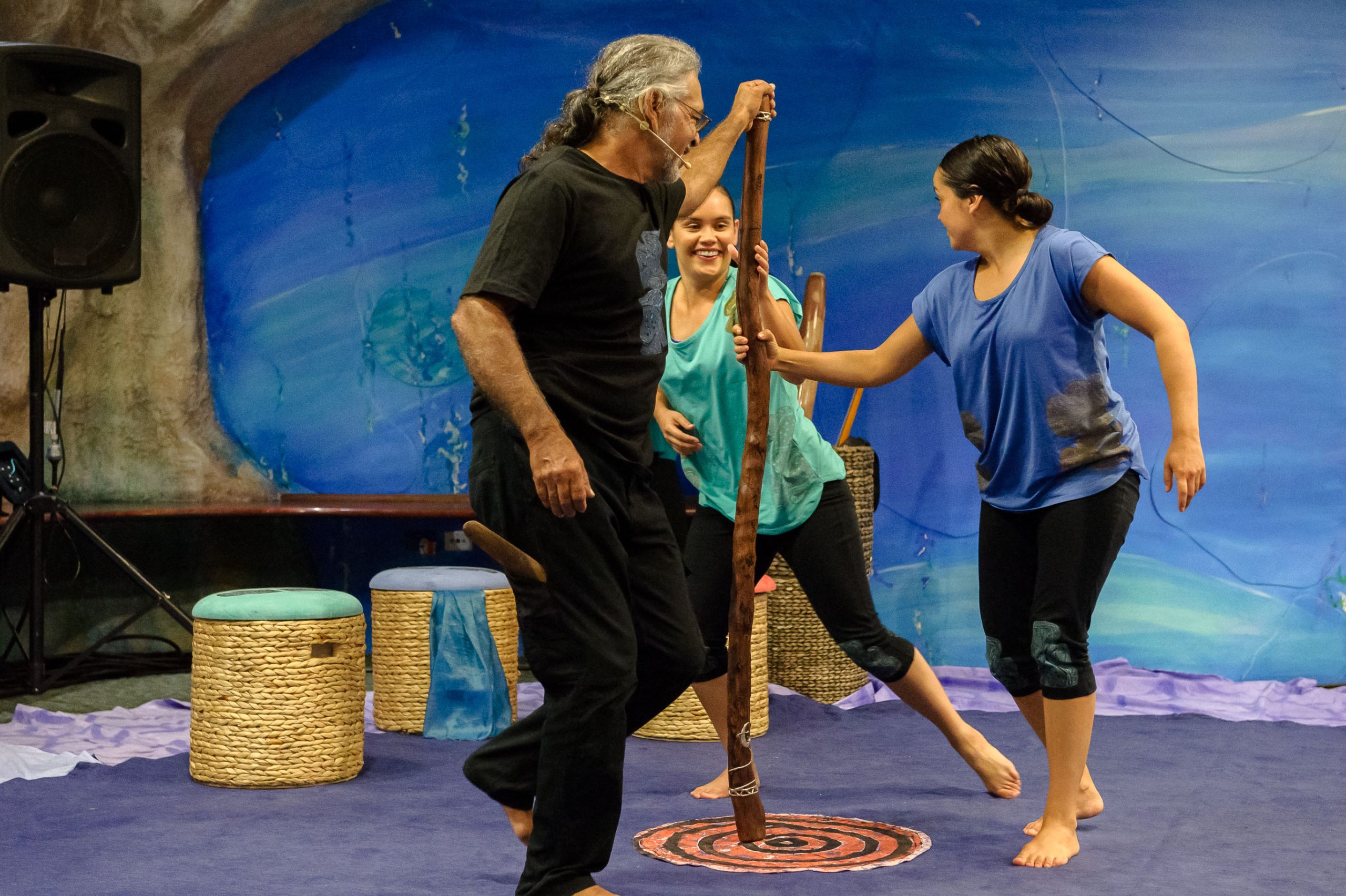 Country Arts SA Season
OUR CORKA BUBS
Created for babies and toddlers under 3 years, Our Corka Bubs offers captivating storytelling through music and movement that is inspired by Ngarrindjeri culture and language. The performance circle is a space for interactive play. Young audiences are guided by three dancers and storyteller Owen Love (Ngarrindjeri) who present songs and stories of the Ngarrindjeri land and the River Murray. Gentle motifs of earth and water are combined with gestures that mimic Australian animals. Our Corka Bubs is a transformative experience for little ones, carers and for the whole family to enjoy. Our Corka Bubs has toured extensively since its creation, including across regional South Australia, as well as Sydney Opera House, Arts Centre Melbourne and most recently DreamBIG Children's Festival in Adelaide. Our Corka Bubs is a sister work of This [Baby] Life by Sally Chance Dance and was originally produced in association by Country Arts SA's Ollie Black and Penny Camens.
Sir Robert Helpmann Theatre.
Sir Robert Helpmann Theatre.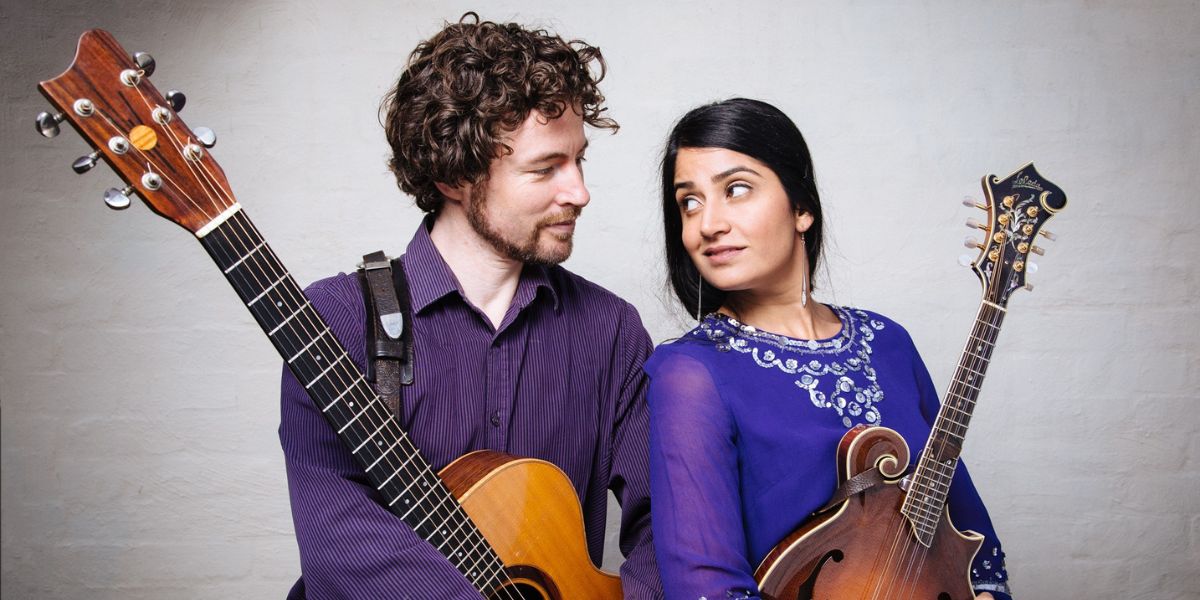 Naracoorte Town Hall, Shows On The Road
PARVYN & JOSH: BLUEGRASS TO BOLLYWOOD
Venue: Naracoorte Town Hall Cabaret seating, GA. Workshops available & post show Q&A Punjabi Australian singer and dancer Parvyn Singh and multi-instrumentalist Josh Bennett combine stunning virtuosity with warm harmonies, melody and groove on this musical journey from bluegrass to Brazil, via India. Together they will be performing songs from Parvyn's recently released 'Best World Music' ARIA nominated album 'Sa' interspersed with traditional and contemporary material covering a wide array of genres from jazz, pop, classical Indian and folk. Parvyn's breath-taking voice has captured the hearts of audiences around the world touring globally from a young age with her father Dya Singh then as lead vocalist in Bollywood psychedelic rock band The Bombay Royale. From having played sitar at Ravi Shankar's house to supporting Jeff Beck, Josh's mastery at the sitar and guitar provides a rich tapestry of sound over which to soar in this exciting presentation where Indian classical meets western style. Join this acclaimed acoustic duo for a night of world-class musicianship immersed in a reflective world of different cultures and perspectives.
Shows On The Road
Naracoorte Town Hall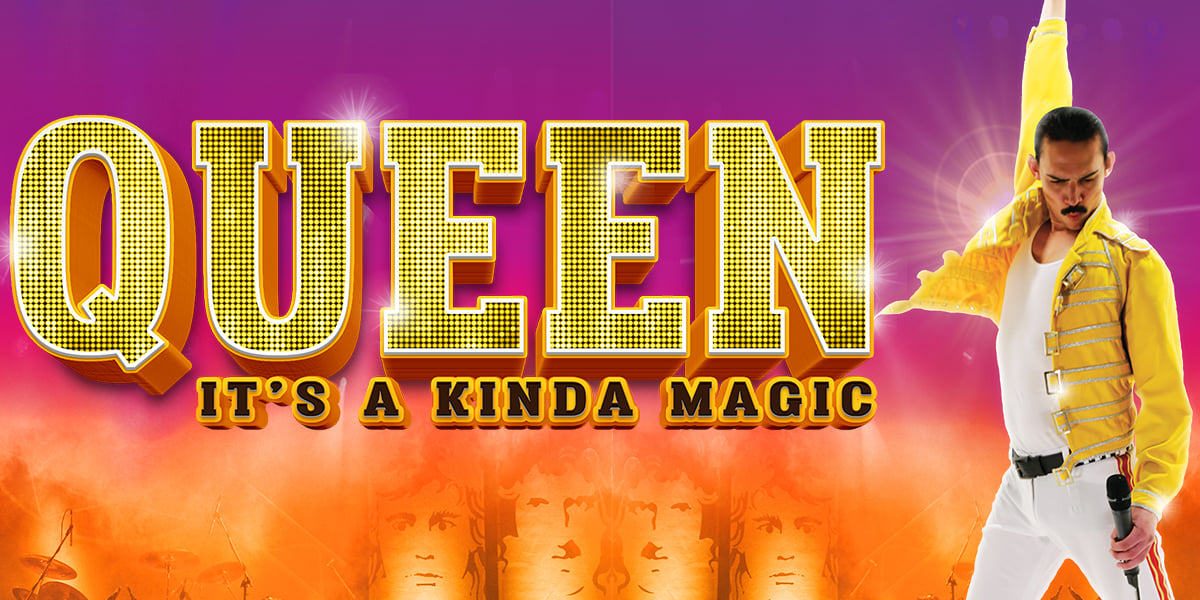 Commercial
QUEEN: IT'S KINDA MAGIC
Queen: It's a Kinda Magic is back by popular demand this August for their first Australian tour in two years! The show is set to again immerse fans in the spectacle, grandeur and extravagance of Queen and Freddie Mercury, but with the incredible Dominic Warren on board things are looking bigger and better than ever! You've seen Bohemian Rhapsody at the cinemas, now see it all come alive on stage and in concert, with big sound, big screens, crazy lighting and outlandish costumes… the REAL ROCK EXPERIENCE!
Sir Robert Helpmann Theatre.
Sir Robert Helpmann Theatre.
Commercial
ROBERTSON BROTHERS 60'S VARIETY TV SHOW
Following their Sold Out National Tour in 2022, Australia's new 'Kings of Variety Television' are back in 2023 with a brand new show! The Robertson Brothers are thrilled to be returning with their new heart-warming and uplifting 1960's Variety TV Show! Geoff and Ben Robertson are back as your charming and cheeky hosts for this nostalgic night of entertainment as they pay tribute to the musical giants of the 1960's - The Bee Gees, Simon & Garfunkel, Roy Orbison, Cliff Richard & The Shadows, Frankie Valli, The Everly Brothers, Neil Sedaka and The Seekers. "It's different to other shows…I haven't seen anything like it before"! (Joan T, 2022 audience member) Variety TV Show fans will be excited to know the multi-talented Simon Brook McLachlan (from the Original Australian cast of Jersey Boys) will return in 2023 to thrill us with his very special tributes to Frankie Valli & The Four Seasons as well as Neil Sedaka, together with a brand new Variety Show tribute to the much loved 1960s superstar… Sir Cliff Richard. Another HUGE bonus this year for the Robertson Brothers 1960's Variety TV Show fans is the addition of Australia's internationally acclaimed #1 Roy Orbison tribute artist… Dean Bourne! Dean will perform his very special Variety Show tribute to the one and only 'Big O' and his biggest hits from the 1960's. "It's the best show I've seen in years!" - Ray Hadley, 2GB Unlike anything you have ever seen before this 150 minute ground-breaking and interactive theatrical TV experience is filled with all the fun, music and long forgotten memories of the fabulous 1960's. The Variety TV Show audience is taken on a unique and emotional journey back to the best years of their lives.
Sir Robert Helpmann Theatre.
Sir Robert Helpmann Theatre.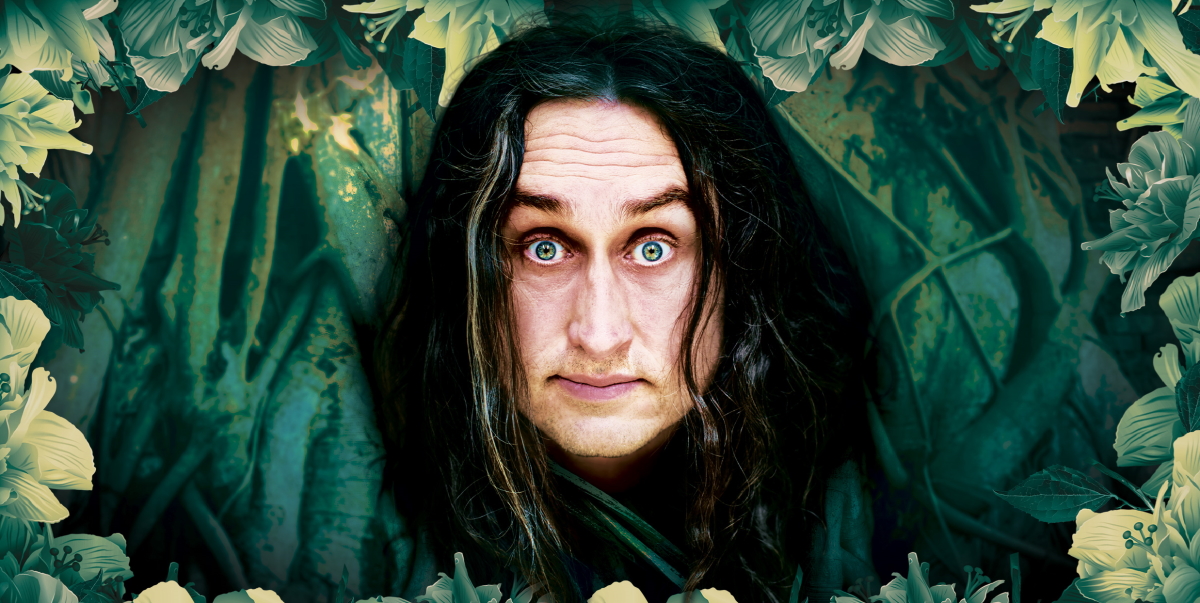 Commercial
ROSS NOBLE - JIBBER JABBER JAMBOREE
Jibber Jabber Jamboree marks Ross Noble's 21st solo stand-up tour. To celebrate this milestone, he invites you to join him for an evening of the sort of inspired nonsense that has cemented his place as the supreme master of stream of conscious freewheeling stand up. This is a chance to see Noble live on stage in his natural habitat. What's it about? What will we learn? How will it change the world? Are all pointless questions to ask when Noble is off on one of his tangents. Grab a ticket and come and enjoy the ride. "Beautifully twisted thoughts"…The Times "The supreme master of spontaneous stand-up and true king of surreal flights of fantasy"…Time Out 'One of comedy's greatest marvels'…The Daily Telegraph 'One of the most brilliant hours I have ever spent in a theatre…Daily Mail"
Sir Robert Helpmann Theatre.
Sir Robert Helpmann Theatre.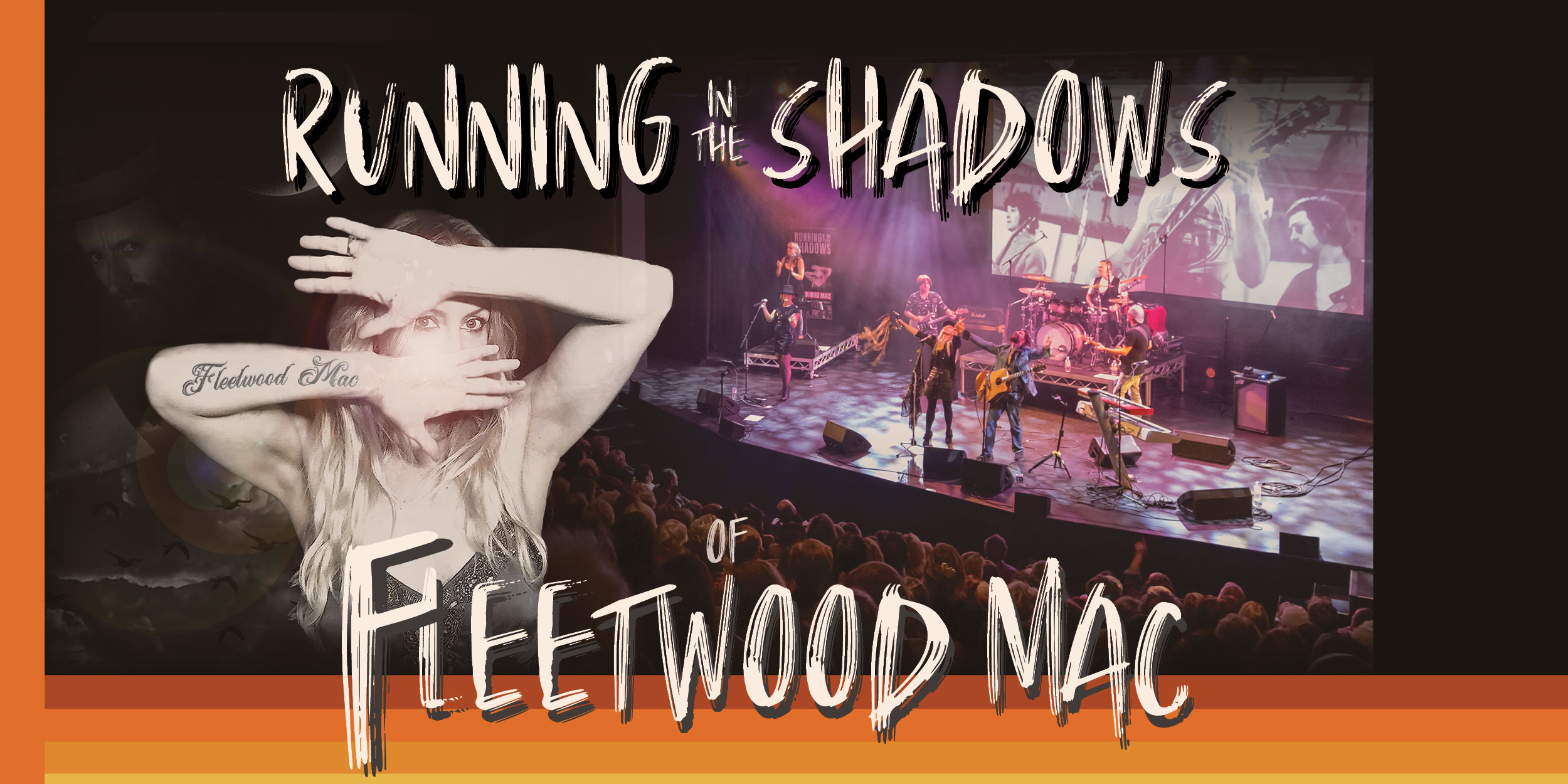 Commercial
RUNNING IN THE SHADOWS OF FLEETWOOD MAC
They've sold more than one hundred million albums world-wide and been inducted into the Rock and Roll Hall of Fame – Fleetwood Mac's songs are part of international music history. Now, the Internationally acclaimed The Australian Fleetwood Mac Show "Running In The Shadows" is heading to Country Arts SA Venues to pay homage to the superstar band. The six-piece rock band explore Fleetwood Mac's extensive back catalogue, covering all the classic ballads, blues and rock songs from their five decade plus career. The Running In The Shadows show covers the best of Fleetwood Mac's career. From the early hits from the music of Peter Green, through to the Rumours album era, spanning up to Tango In The Night and even some of Stevie Nicks solo material, there is something for every Fleetwood Mac fan to enjoy. Audience members who have seen The Australian Fleetwood Mac show in the past have found it hard to believe they were not experiencing the real deal on stage. They have spawned some of the biggest songs in recent memory, with tracks like Rhiannon, Landslide, Go Your Own Way, Dreams, The Chain, Tusk, Sara and Big Love to name a few, they carved music history and their music is appreciated by young and old. Don't miss The Australian Fleetwood Mac Show "Running In The Shadows" as they explore the iconic music of Fleetwood Mac.
Sir Robert Helpmann Theatre.
Sir Robert Helpmann Theatre.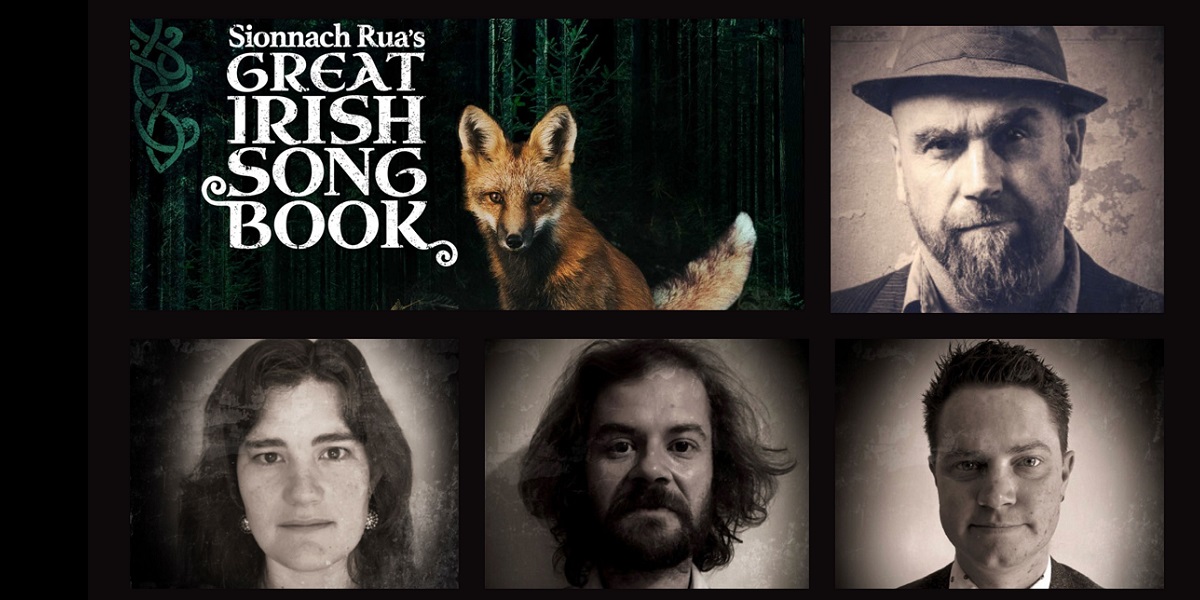 Commercial
SIONNACH RUA'S GREAT IRISH SONGBOOK
Surrender your heart to Ireland's greatest stories, songs and music. Sionnach Rua's Great Irish Song Book brings Ireland's rich and unique culture to the shores of Australia, with a romantic passion that runs deep in Celtic veins. Sionnach Rua's Great Irish Song Book is an authentic music and story catalogue from Irish born and raised frontman, Gallie. Interwoven with rich stories from Gallie's Irish upbringing, with tales of Irish traditions and histories, audiences will be transported back to a lively session in a celebration of Celtic music with songs ranging from Planxty to Van Morrison to the Dubliners. This stage show will make you feel like you are visiting a lively "session" in an Irish bar without having to travel to Dingle. An assured crowd pleaser. Joining Gallie [Vocals, acoustic guitar, bodhrán] are acclaimed Australian maestro's and multi- instrumentalists, Ruth Wise [fiddle] Paddy Montgomery Australian Folk Music Awards 2022 Instrumentalist of the Year [bouzouki, guitar] Sam Davies [uilleann pipes, tin whistle, low whistle]. Touring Australia in 2022 and 2023. The Sionnach Rua Family comprises the finest multi-instrumentalists. Luke Plumb [mandolin] was a founding member, is still part of the family but incredibly busy with many of his own projects and record producing. He still plays with Sionnach Rua, when he can.
Sir Robert Helpmann Theatre.
Sir Robert Helpmann Theatre.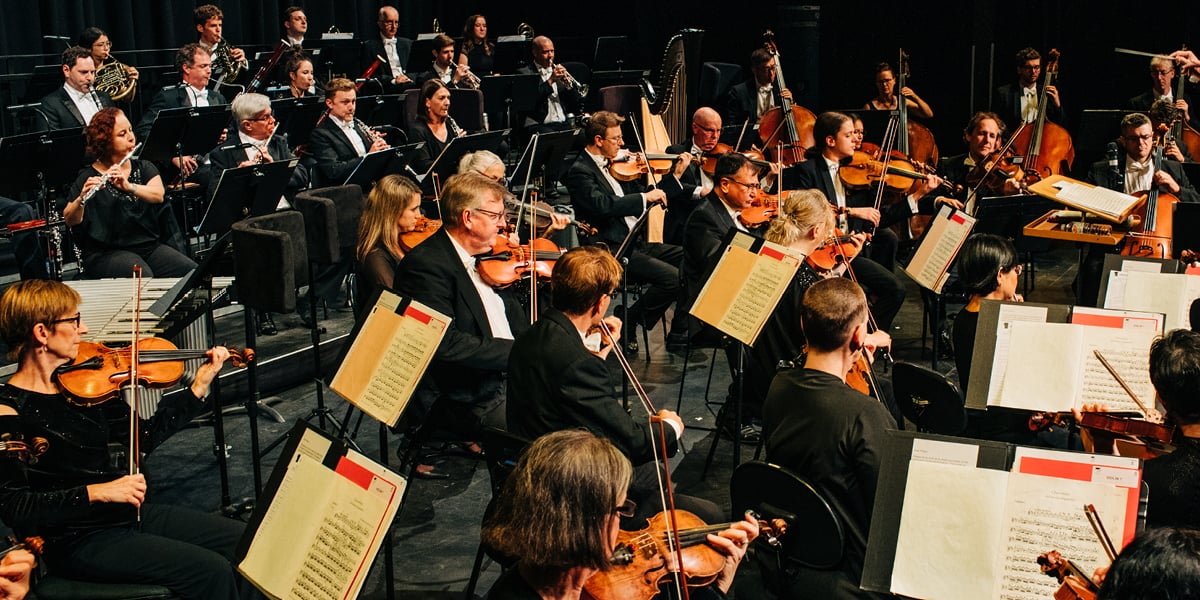 Commercial
SOUNDS FROM THE BLUE LAKE
Celebrate summer with the Adelaide Symphony Orchestra as they bring the brightest symphonic works to Mount Gambier. Jubilation and radiance abound with Dvorak's Carnival Overture and the endless joy of Haydn's Trumpet Concerto. At the heart of the program are Millicent High School's Turn of the Lone Wanderer and St Martins Lutheran College's homage to the Blue Lake, Deep Blue. These works were developed collaboratively with composers Adam Page and Hilary Kleinig as part of the 2020 Silos and Symphonies initiative. From Mount Gambier to Vienna, the lush sonorities of Strauss' famous Blue Danube waltz will whisk you away to luxurious paradise, while the thrilling finale to Dvorak's Symphony no. 9 is rich with the adventure of new worlds. Members of the Limestone Symphony Orchestra will also make a feature, with a pre-concert performance in the courtyard, the perfect prelude to the ideal summer evening.
Sir Robert Helpmann Theatre.
Sir Robert Helpmann Theatre.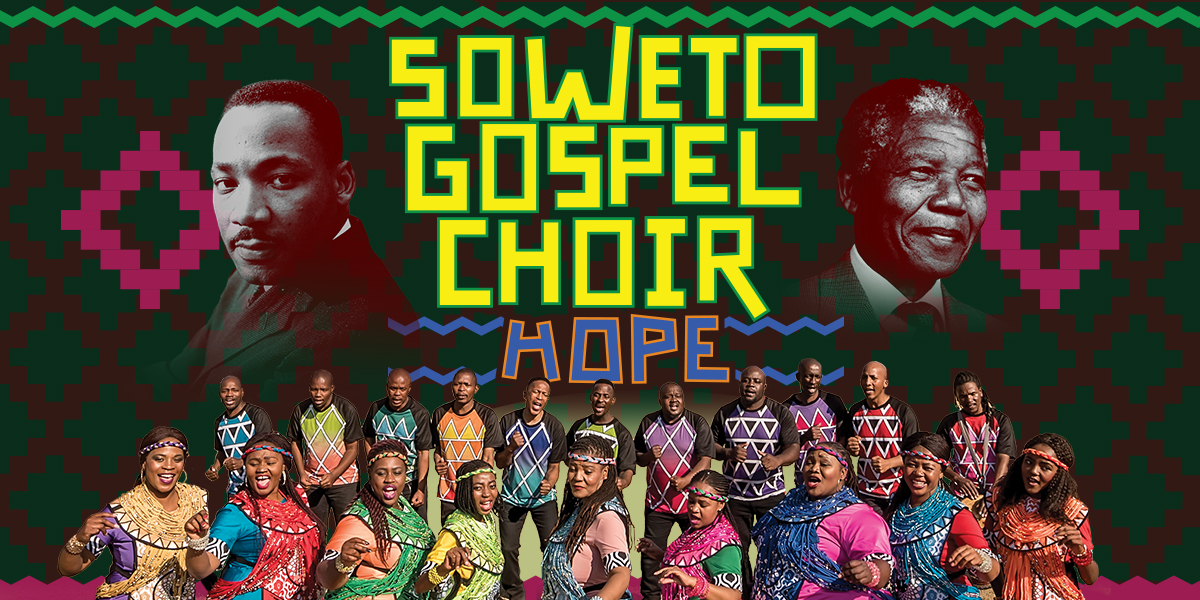 Commercial
SOWETO GOSPEL CHOIR - HOPE
Hope is an all-new concert by 3-time Grammy®-winning Soweto Gospel Choir - celebrating songs and anthems from the Freedom movement of Nelson Mandela's South Africa, back to the Civil Rights Movement of Martin Luther King's 1950's America. Hope opens with a rousing program of South African freedom songs, before the repertoire echoes down through time to the USA, with beautiful renditions of the protest music of the Civil Rights Movement, including works by legendary artists James Brown, Sam Cooke, Stevie Wonder and the one-and-only Aretha Franklin. Formed to celebrate the unique and inspirational power of African Gospel music, Soweto Gospel Choir draws on the best talent from the many churches in and around Soweto. The choir is dedicated to sharing the joy of faith through music with audiences around the world and has received critical acclaim and audience adoration for their powerful renditions of African American spirituals, gospel and folk music. Hope is a concert that will live forever in your hearts! "sheer jubilation ... the rhythm of life" - The Herald Sun
Sir Robert Helpmann Theatre.
Sir Robert Helpmann Theatre.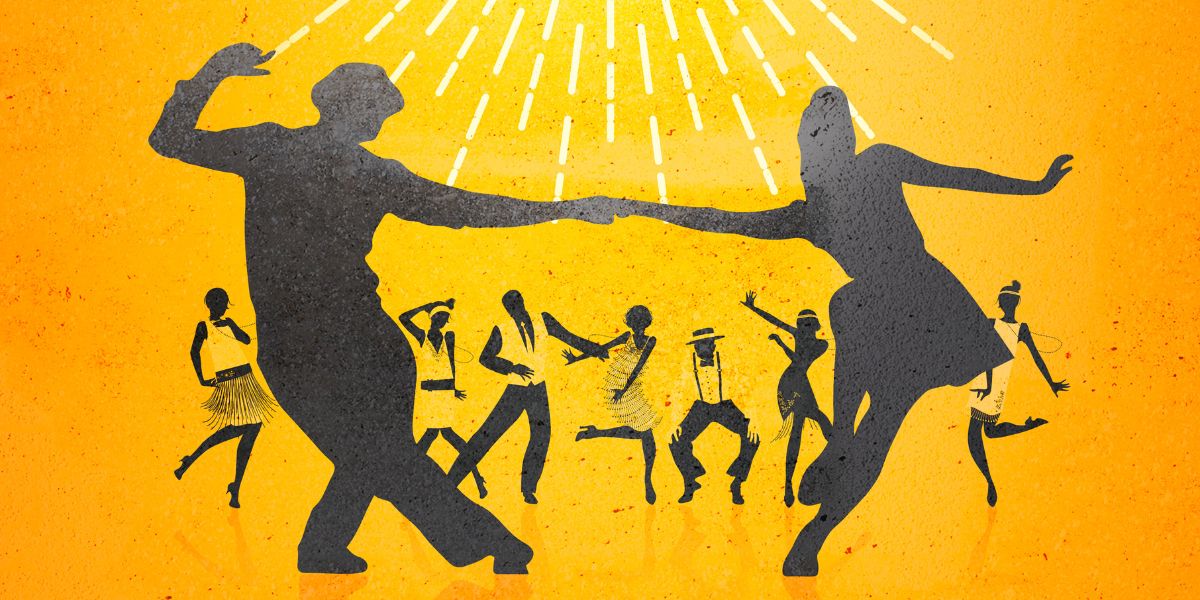 Country Arts SA Season
THE SUNSHINE CLUB
Written and Directed by Wesley Enoch Music by John Rodgers Set is 1946, the joyful and acclaimed musical The Sunshine Club, tells the story of Aboriginal soldier Frank Doyle, who is just returning home to Brisbane after serving in WW2, to find that, while the world may have changed, the same attitudes and prejudices still exist at home. But this only fills Frank with a strong desire to change things for the better by setting up The Sunshine Club. A place where all people are welcome to come together, laugh, romance and dance the night away as Frank sets out to win the heart of Rose, the girl from next door. The Sunshine Club is a gloriously energetic, thought provoking and above all entertaining night of theatre. "The Sunshine Club is essential viewing – foremost for the joyous musical talent of its cast, but also for its story of local history and optimistic message of community strength in diversity." – Stage Whispers "... a compelling story of humanity, hope and despair. Enoch directs with finesse and sensitivity. – Arts Hub "Come and enjoy this beautiful story of love, hope and acceptance with unforgettable characters who represent what really happens to our First Nations people. Enjoy the wonderful music, incredible band and acknowledge the first owners of the country we call Australia." – The Fame Reporter "immensely entertaining… a significant achievement. The openness and joy radiating from The Sunshine Club is certain to make your spirits soar." – Sydney Morning Herald Creative team Christine Harris – Producer Wesley Enoch – Writer & Director John Rodgers – Composer Wayne Freer – Musical Director
Sir Robert Helpmann Theatre.
Sir Robert Helpmann Theatre.