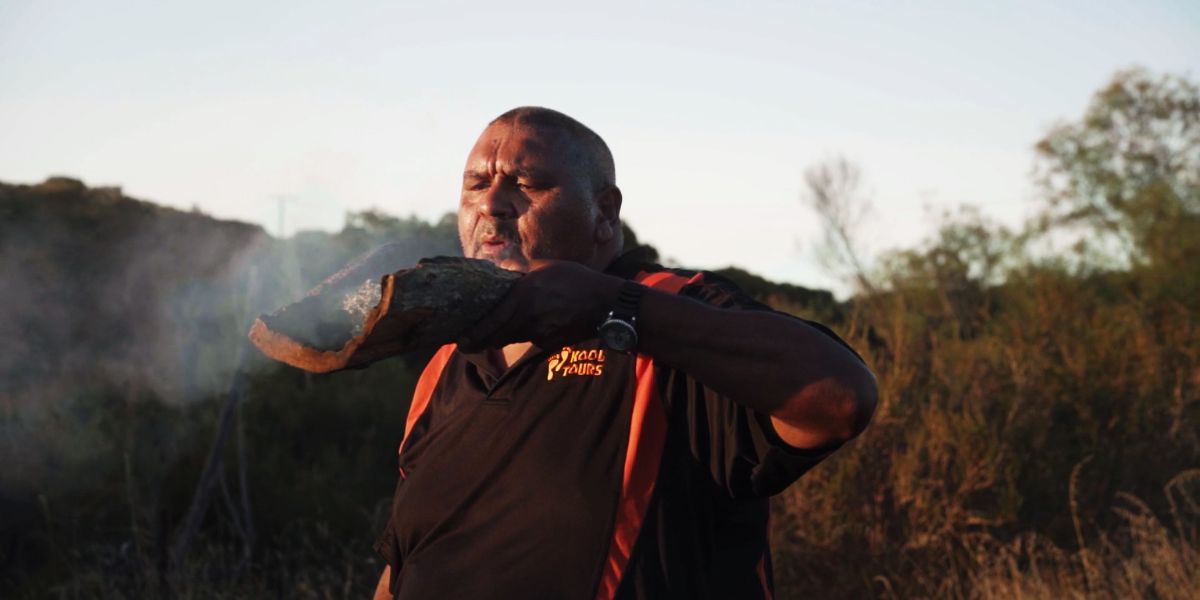 Nunga Screen
NUNGA SCREEN 2023
Nunga Screen shares and celebrates First Nations culture, stories and language through film. A FREE annual event that spans National Reconciliation Week and NAIDOC Week, and which tours across regional SA from big screen cinemas to remote communities, Nunga Screen presents a diverse film program for cinema-goers of all ages. For more than 10 years, Nunga Screen (formerly known as Black Screen) has provided the opportunity for emerging and established First Nations film makers to showcase their films across South Australia. In 2023 program will feature the premiere of a second Country Arts SA commissioned short documentary from an emerging First Nations filmmaker. Nunga Screen is an amazing opportunity to get together, connect and learn. Films announced soon.
Sir Robert Helpmann Theatre.
Sir Robert Helpmann Theatre.
Community Dance
A CHRISTMAS DREAM
This performance is full of Christmas cheer and the dream of a young girl on the night before Christmas. Suitable for all ages.
Sir Robert Helpmann Theatre.
Sir Robert Helpmann Theatre.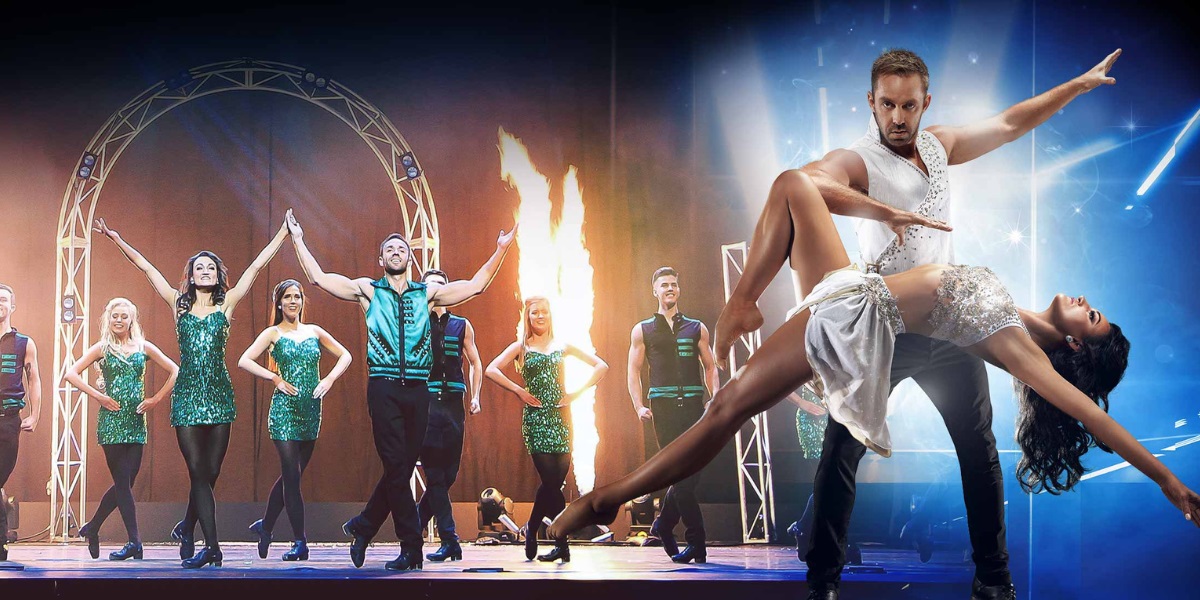 Commercial
CELTIC ILLUSION
Immerse yourself in the Irish Dance and Grand Illusion sensation that has taken Australia, New Zealand, Hong Kong, Canada, and the USA by storm, on its nationwide tour for 2023. Celtic Illusion – The Magic Returns to a stage near you! Even fans who have seen our previous shows won't dare miss the 2023 tour that is set to raise the bar once again. This exhilarating production has broken barriers by fusing unparalleled art forms and is more spectacular than ever before. With new spellbinding illusions, entrancing music and choreography, Celtic Illusion is an awe-inspiring night of family entertainment.
Sir Robert Helpmann Theatre.
Sir Robert Helpmann Theatre.
Commercial
CREEDENCE CLEARWATER COLLECTIVE
We invite you to join us for a celebration of Creedence Clearwater Revival, as we walk through the life and music of one of the world's most iconic bands - from the songs they wrote, to the songs covered, to the songs they wrote for others. From their album debut in 1968 to their last album in 1972, CCR was a juggernaut of phenomenal proportions. No other band has created such an impact in such a short time. The Creedence Clearwater Collective brings to the stage a six piece band – with a guest Saxophonist and a vocalist that emulates John Fogerty's distinct vocals – to capture the unique CCR sound. You do not want to hear through the grapevine that you missed out on this hit-packed production. Join us, a real-life travelling band.
Sir Robert Helpmann Theatre.
Sir Robert Helpmann Theatre.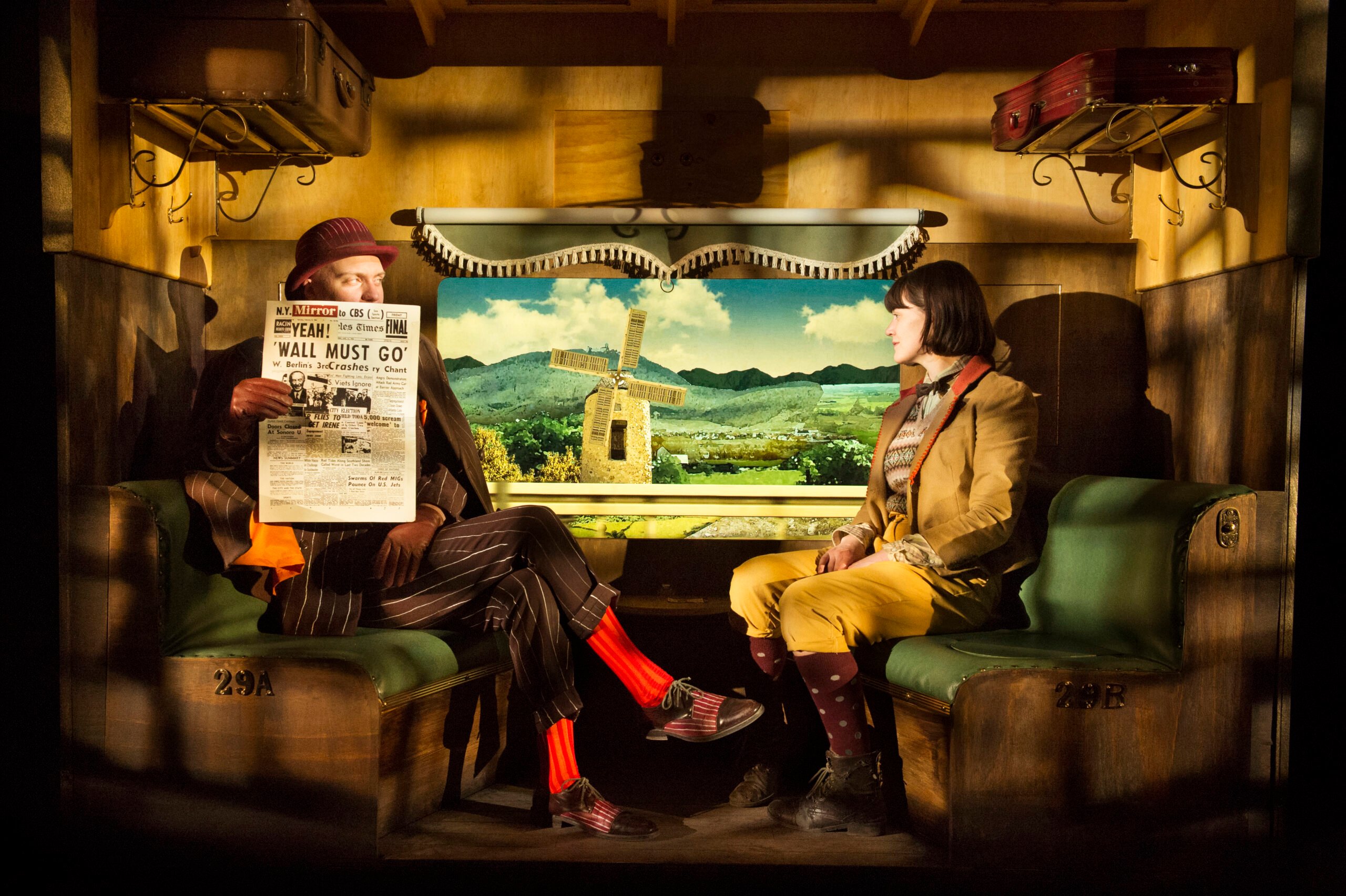 Country Arts SA Season, Season Schools Show
EMIL AND THE DETECTIVES
By Erich Kästner, adapted for the stage by Nicki Bloom How do we find our friends in the world? How do we work together to defeat tricksters? Never underestimate the determination of a child! Young Emil catches a train to visit family in the big city. Something valuable is stolen. But the thief soon discovers Emil was not such an easy target. A group of quick-thinking and resourceful children rallies around. Can a bunch of kids work together to uncover and outsmart the true criminal? Adapted for the stage by Nicki Bloom, Kästner's 1929 novella is more than a 'good romp'; it broke ground for the independent-children-versus-devious-adults story genre. Streetwise city kids, a hard-working single mother and Emil's past brush with the law add grit and nuance to this satisfying tale. In Slingsby's signature intimate theatrical style, Emil and the Detectives is told by two skilled actors immersed in smoke and mirrors, miniature worlds and a cinematic score. Dark and light, intrigue and delight for audiences. "The company's theatre productions always have a sense of wonder and magic, and Emil and the Detectives delights, intrigues and astonishes its audience...Emil and the Detectives is an outstanding piece of children's theatre which makes it an outstanding piece of theatre and an experience to be savoured by all." - InDaily, Greg Elliott "...Emil and the Detectives adds to Slingsby's already substantial record of presenting entertainment for families that actually deal with important issues." - The Advertiser, Peter Burdon Cast & Crew Director: Andy Packer Playwright: Nicki Bloom Composer and Sound Design: Quincy Grant Designer: Wendy Todd Costume Designer: Ailsa Paterson Lighting Designer: Geoff Cobham Technical Design: Chris Petridis Animation Director: Luku Trembath
Sir Robert Helpmann Theatre.
Sir Robert Helpmann Theatre.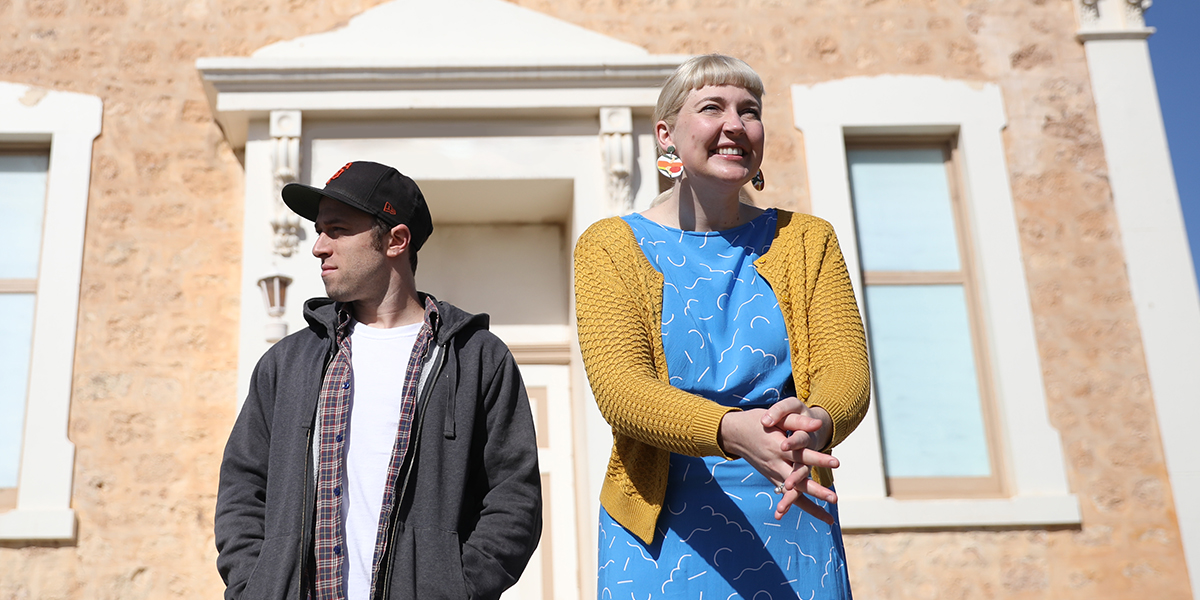 Country Arts SA Season, Season Schools Show
EUPHORIA
A Country Town. A Festival. A local tragedy and a town that doesn't talk. This tale of good days, bad days and everything in between catapults us right into the heart of this little town where everyone knows everyone, and where Ethan is hit by his past as Meg struggles with the present. As the festival unfolds, Meg and Ethan's worlds collide and the community comes together for an event they'll never forget. Euphoria is a rich and heart-warming story from award-winning South Australian playwright Emily Steel, bringing regional voices to the fore and an entire town to life with authenticity and unmistakable wit. "Funny, heart-warming, emotive, and thought provoking, Euphoria is an outstanding piece of theatre". ⭐⭐⭐⭐⭐ -Limelight "Malcolm portrays Meg with such warmth, and Smith brings an intensity to Ethan...Euphoria is a delight." ⭐⭐⭐⭐⭐ - Collage Adelaide "This is a little gem of theatre... please go and see this fine production; it will help to restore your faith in the theatrical medium as a vector for changing lives and illuminating our society" ⭐⭐⭐⭐⭐ - Glam Adelaide Cast & Crew Playwright: Emily Steel Director: Nescha Jelk Set & Costume Designer: Meg Wilson Lighting Designer: Nic Mollison Composer & Sound Designer: Andrew Howard Assistant Director: Emma Richardson Creative Producer: Alison Howard Meg: Ashton Malcolm Ethan: James Smith
Sir Robert Helpmann Theatre.
Sir Robert Helpmann Theatre.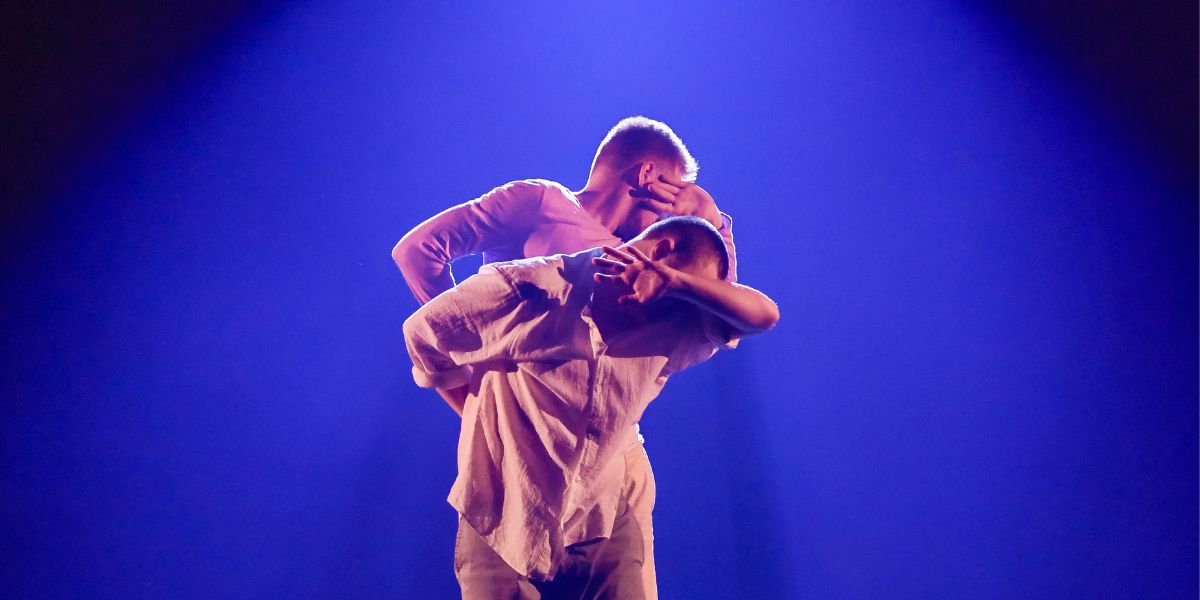 Country Arts SA Season, Season Schools Show
EXPOSED
Exposed explores the intimacies that constitute our lives, our actions, our thoughts, our traumas, our desires, our failures. Directed by Michelle Ryan, Exposed reunites the successful Seeing Through Darkness team. The work explores vulnerability, uncertainty and risk. In Exposed, the breath is a metaphor for feeling threatened or safe, agitated or calm. The sonic possibilities of breath will be explored as part of the audio and soundscape. "It is only when we let ourselves be vulnerable – exposed – that people can see who we really are. When we share our full humanity – flaws, beauty, strengths, and weaknesses – we allow people to love us and accept us for who we truly are." – Hilary Kleinig Creative Team Director Michelle Ryan Assistant Director Larissa McGowan Musical Score Hilary Kleinig & Emily Tulloch Lighting Design Geoff Cobham Costume Designer Renate Henschke Creative Producer Roz Hervey Suitability Recommended for ages 12+ (Year 7-12)
Sir Robert Helpmann Theatre.
Sir Robert Helpmann Theatre.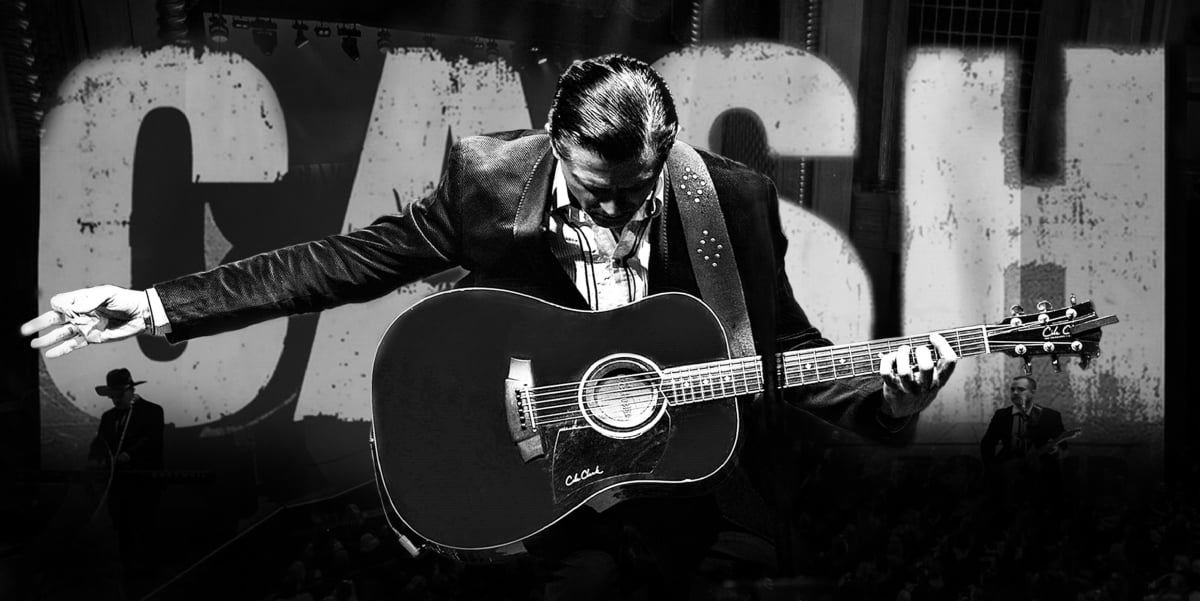 Commercial
LEAVING JACKSON
Relive the moments that captured the life of a Legend. A life story payed out through some of the greatest songs ever written. Folsom Prison Blues, Jackson, Walk the Line, Boy Name Sue, Ring of Fire, San Quentin, The Man in Black, Big River, Hurt, Get Rhythm, Sunday Morning coming down and many more. Starring Jeff Carter and Melanie Lewin with full backing band.
Sir Robert Helpmann Theatre.
Sir Robert Helpmann Theatre.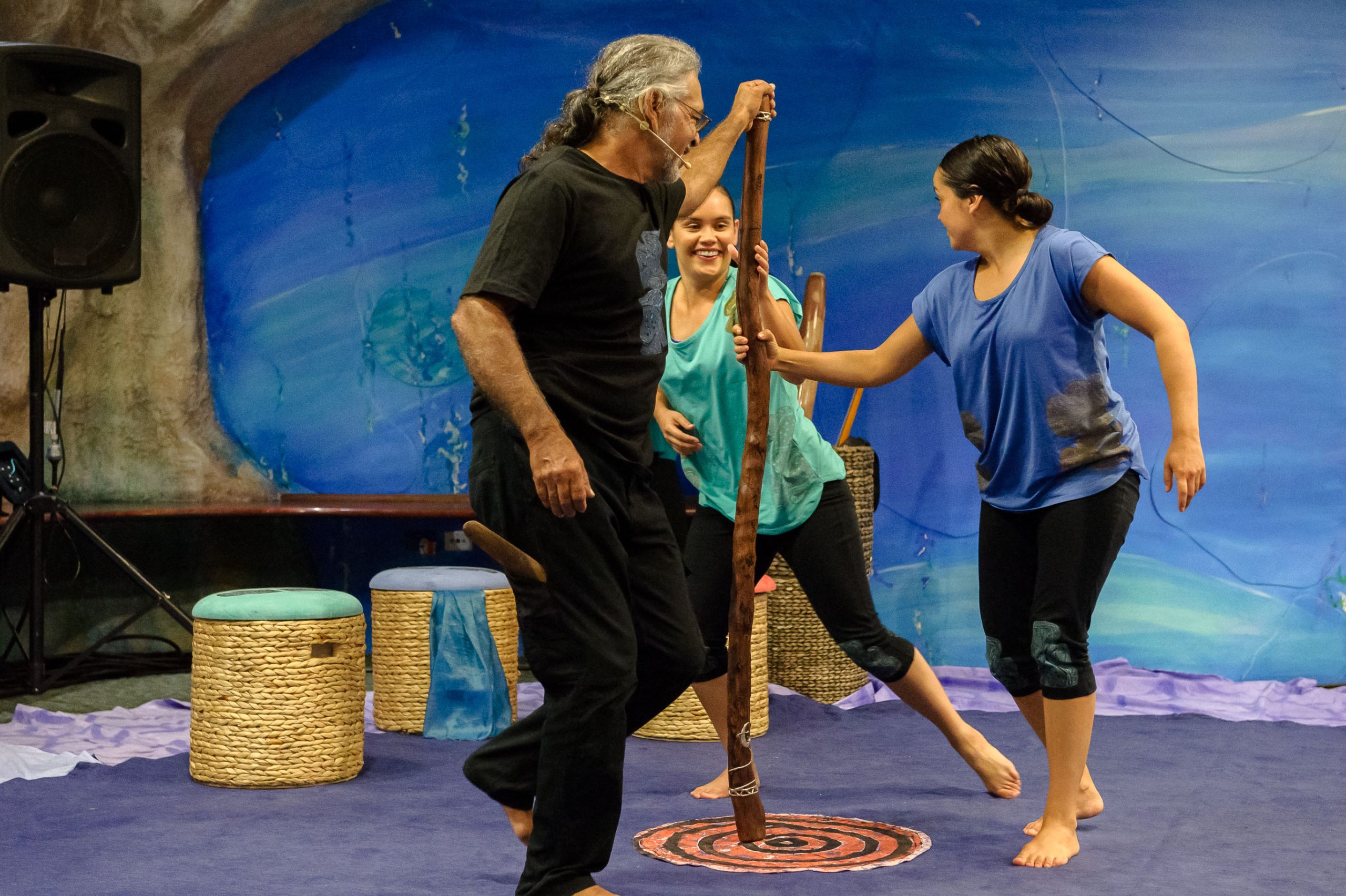 Country Arts SA Season
OUR CORKA BUBS
Created for babies and toddlers under 3 years, Our Corka Bubs offers captivating storytelling through music and movement that is inspired by Ngarrindjeri culture and language. The performance circle is a space for interactive play. Young audiences are guided by three dancers and storyteller Owen Love (Ngarrindjeri) who present songs and stories of the Ngarrindjeri land and the River Murray. Gentle motifs of earth and water are combined with gestures that mimic Australian animals. Our Corka Bubs is a transformative experience for little ones, carers and for the whole family to enjoy. Our Corka Bubs has toured extensively since its creation, including across regional South Australia, as well as Sydney Opera House, Arts Centre Melbourne and most recently DreamBIG Children's Festival in Adelaide. Our Corka Bubs is a sister work of This [Baby] Life by Sally Chance Dance and was originally produced in association by Country Arts SA's Ollie Black and Penny Camens.
Sir Robert Helpmann Theatre.
Sir Robert Helpmann Theatre.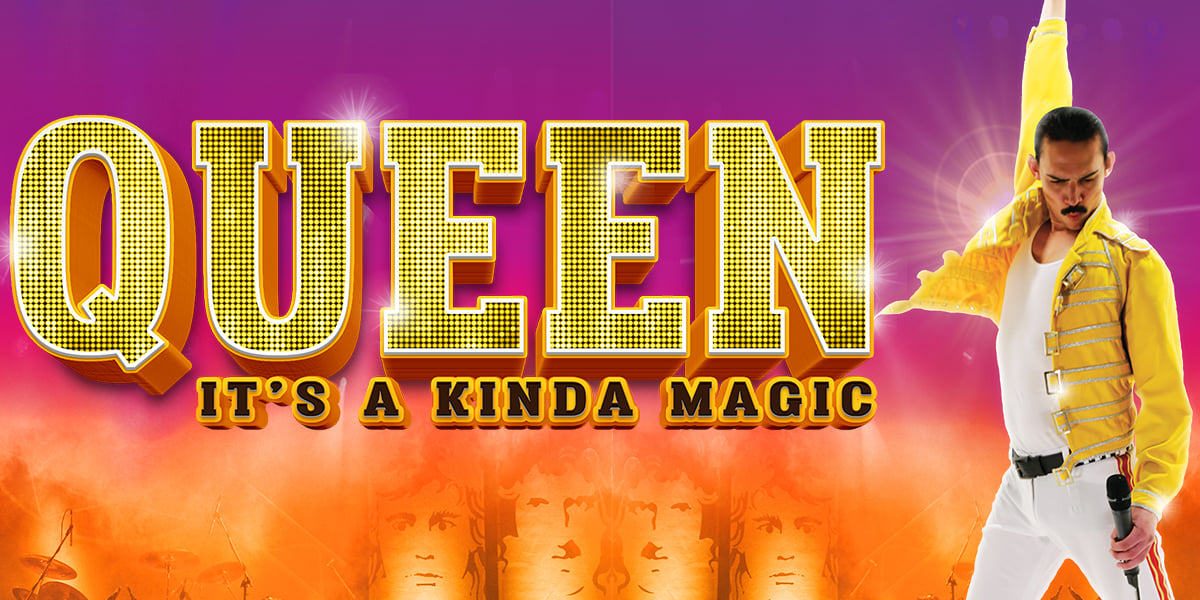 Commercial
QUEEN: IT'S KINDA MAGIC
Queen: It's a Kinda Magic is back by popular demand this August for their first Australian tour in two years! The show is set to again immerse fans in the spectacle, grandeur and extravagance of Queen and Freddie Mercury, but with the incredible Dominic Warren on board things are looking bigger and better than ever! You've seen Bohemian Rhapsody at the cinemas, now see it all come alive on stage and in concert, with big sound, big screens, crazy lighting and outlandish costumes… the REAL ROCK EXPERIENCE!
Sir Robert Helpmann Theatre.
Sir Robert Helpmann Theatre.
Commercial
ROBERTSON BROTHERS 60'S VARIETY TV SHOW
Following their Sold Out National Tour in 2022, Australia's new 'Kings of Variety Television' are back in 2023 with a brand new show! The Robertson Brothers are thrilled to be returning with their new heart-warming and uplifting 1960's Variety TV Show! Geoff and Ben Robertson are back as your charming and cheeky hosts for this nostalgic night of entertainment as they pay tribute to the musical giants of the 1960's - The Bee Gees, Simon & Garfunkel, Roy Orbison, Cliff Richard & The Shadows, Frankie Valli, The Everly Brothers, Neil Sedaka and The Seekers. "It's different to other shows…I haven't seen anything like it before"! (Joan T, 2022 audience member) Variety TV Show fans will be excited to know the multi-talented Simon Brook McLachlan (from the Original Australian cast of Jersey Boys) will return in 2023 to thrill us with his very special tributes to Frankie Valli & The Four Seasons as well as Neil Sedaka, together with a brand new Variety Show tribute to the much loved 1960s superstar… Sir Cliff Richard. Another HUGE bonus this year for the Robertson Brothers 1960's Variety TV Show fans is the addition of Australia's internationally acclaimed #1 Roy Orbison tribute artist… Dean Bourne! Dean will perform his very special Variety Show tribute to the one and only 'Big O' and his biggest hits from the 1960's. "It's the best show I've seen in years!" - Ray Hadley, 2GB Unlike anything you have ever seen before this 150 minute ground-breaking and interactive theatrical TV experience is filled with all the fun, music and long forgotten memories of the fabulous 1960's. The Variety TV Show audience is taken on a unique and emotional journey back to the best years of their lives.
Sir Robert Helpmann Theatre.
Sir Robert Helpmann Theatre.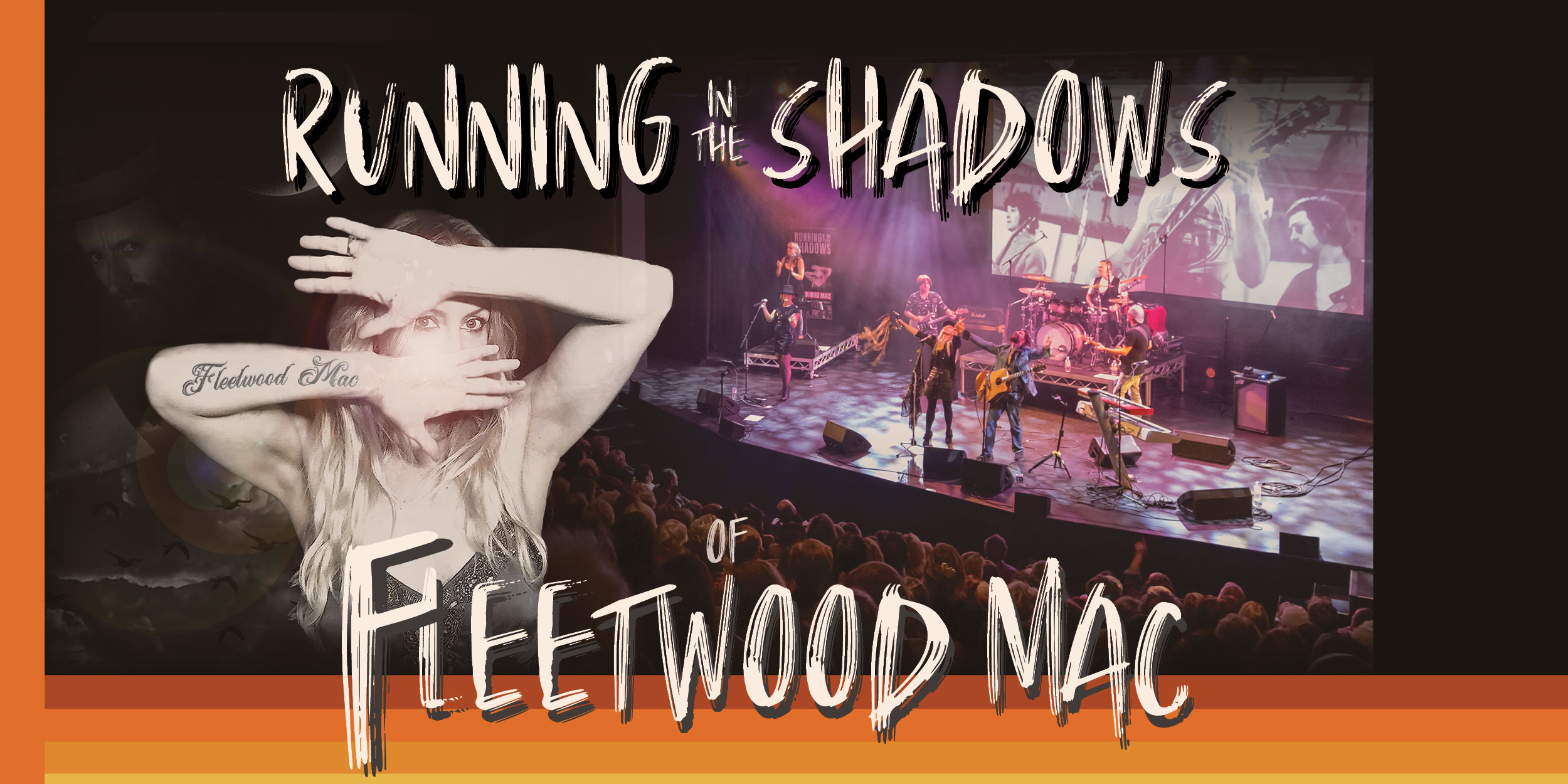 Commercial
RUNNING IN THE SHADOWS OF FLEETWOOD MAC
They've sold more than one hundred million albums world-wide and been inducted into the Rock and Roll Hall of Fame – Fleetwood Mac's songs are part of international music history. Now, the Internationally acclaimed The Australian Fleetwood Mac Show "Running In The Shadows" is heading to Country Arts SA Venues to pay homage to the superstar band. The six-piece rock band explore Fleetwood Mac's extensive back catalogue, covering all the classic ballads, blues and rock songs from their five decade plus career. The Running In The Shadows show covers the best of Fleetwood Mac's career. From the early hits from the music of Peter Green, through to the Rumours album era, spanning up to Tango In The Night and even some of Stevie Nicks solo material, there is something for every Fleetwood Mac fan to enjoy. Audience members who have seen The Australian Fleetwood Mac show in the past have found it hard to believe they were not experiencing the real deal on stage. They have spawned some of the biggest songs in recent memory, with tracks like Rhiannon, Landslide, Go Your Own Way, Dreams, The Chain, Tusk, Sara and Big Love to name a few, they carved music history and their music is appreciated by young and old. Don't miss The Australian Fleetwood Mac Show "Running In The Shadows" as they explore the iconic music of Fleetwood Mac.
Sir Robert Helpmann Theatre.
Sir Robert Helpmann Theatre.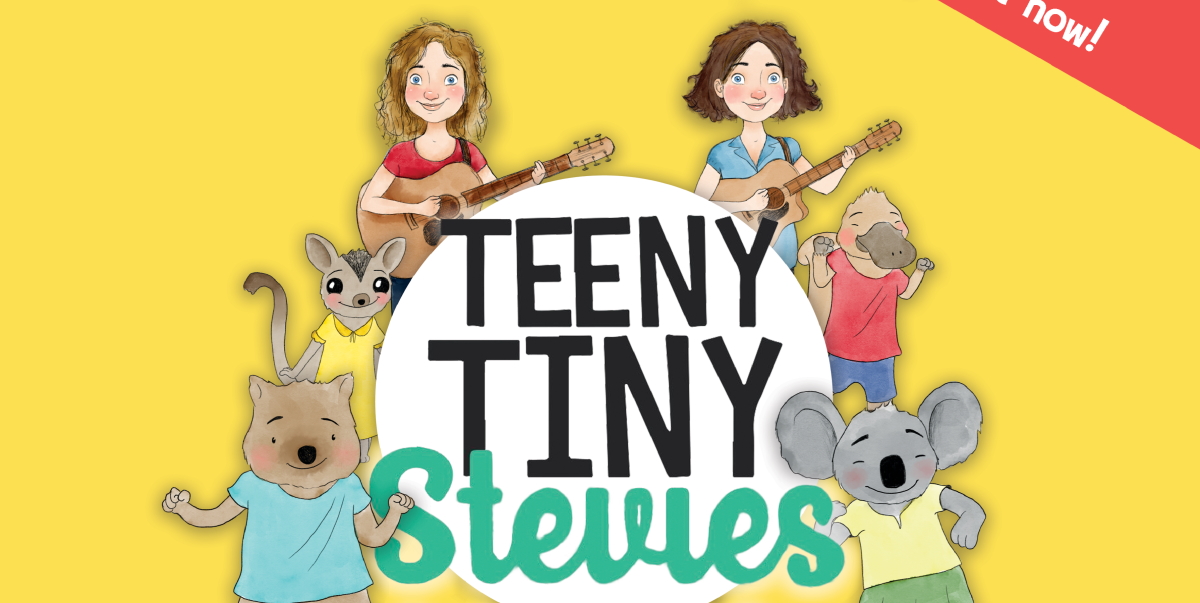 Commercial
TEENY TINY STEVIES
ARIA Award Winning Children's Artist, Teeny Tiny Stevies are heading out on the road for their most comprehensive National Album Tour to date! Fresh off the back of their brand new album 'How to be Creative' the band will be touring both regional & capital cities of Australia throughout January & February. Performing a mix of fan favourites and brand new material from their new album, the band will be leaving no stone un-unturned. 'How to be Creative' is a ten song masterclass in embracing the creative urge, overcoming self-doubt, trying new things, learning from mistakes, working with others, and the superpower that is perseverance. Be sure to keep an eye with more dates being added as the band performs live in every state and territory in the country! They can't wait to see you there.
Sir Robert Helpmann Theatre.
Sir Robert Helpmann Theatre.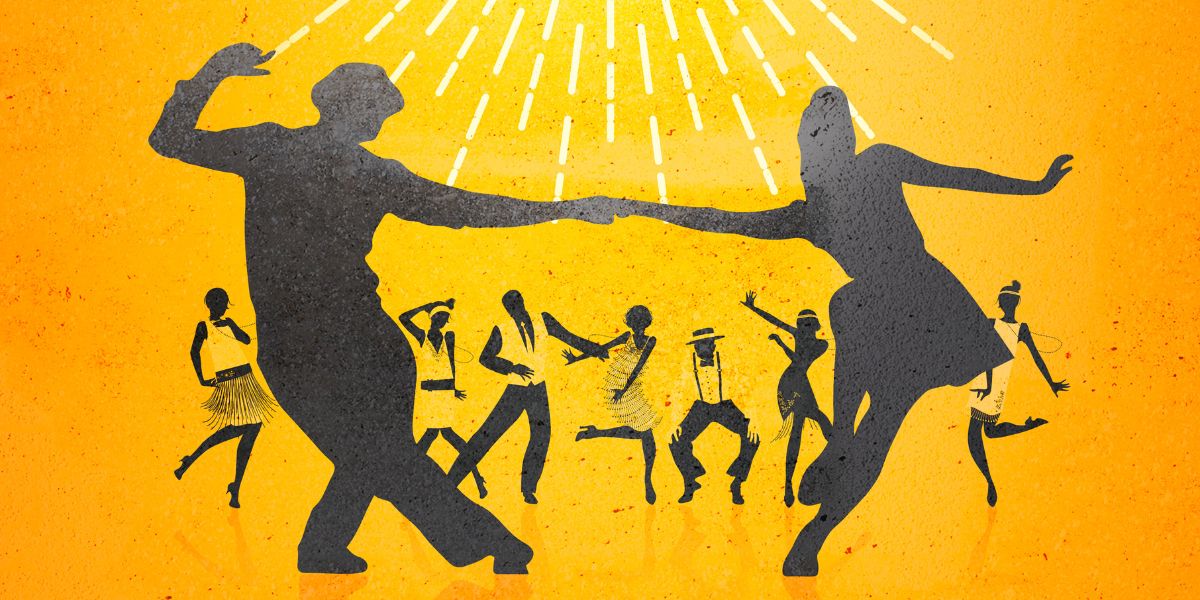 Country Arts SA Season
THE SUNSHINE CLUB
Written and Directed by Wesley Enoch Music by John Rodgers Set is 1946, the joyful and acclaimed musical The Sunshine Club, tells the story of Aboriginal soldier Frank Doyle, who is just returning home to Brisbane after serving in WW2, to find that, while the world may have changed, the same attitudes and prejudices still exist at home. But this only fills Frank with a strong desire to change things for the better by setting up The Sunshine Club. A place where all people are welcome to come together, laugh, romance and dance the night away as Frank sets out to win the heart of Rose, the girl from next door. The Sunshine Club is a gloriously energetic, thought provoking and above all entertaining night of theatre. "The Sunshine Club is essential viewing – foremost for the joyous musical talent of its cast, but also for its story of local history and optimistic message of community strength in diversity." – Stage Whispers "... a compelling story of humanity, hope and despair. Enoch directs with finesse and sensitivity. – Arts Hub "Come and enjoy this beautiful story of love, hope and acceptance with unforgettable characters who represent what really happens to our First Nations people. Enjoy the wonderful music, incredible band and acknowledge the first owners of the country we call Australia." – The Fame Reporter "immensely entertaining… a significant achievement. The openness and joy radiating from The Sunshine Club is certain to make your spirits soar." – Sydney Morning Herald Creative team Christine Harris – Producer Wesley Enoch – Writer & Director John Rodgers – Composer Wayne Freer – Musical Director
Sir Robert Helpmann Theatre.
Sir Robert Helpmann Theatre.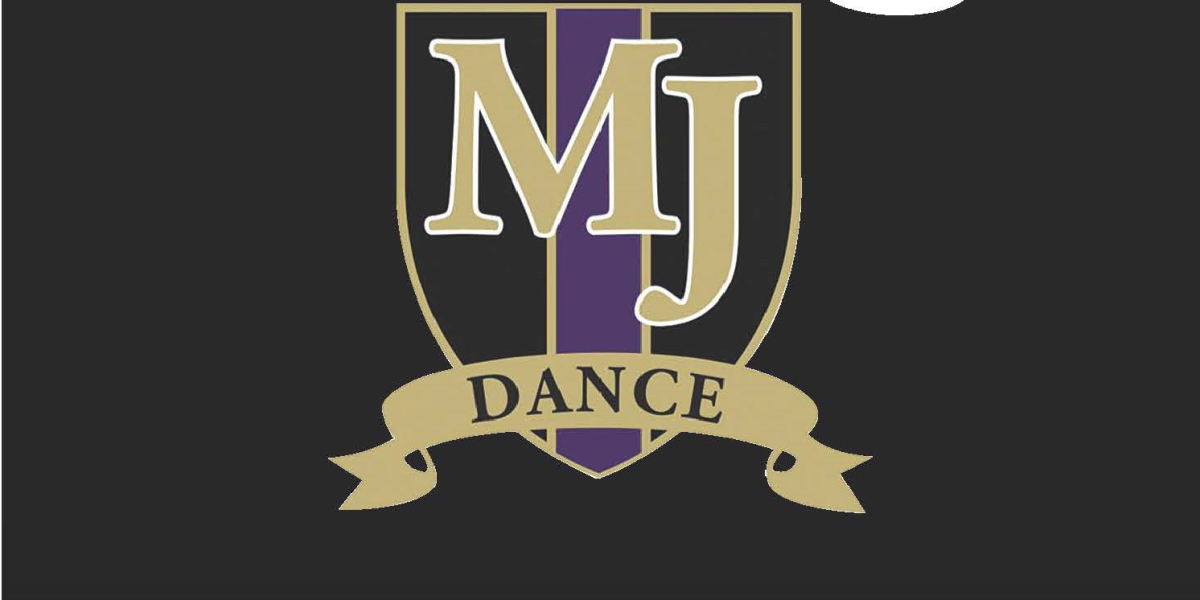 Community Dance
THIS IS 22
A wonderful display of this year's work. A variety performance of various styles - come and see MJ 2022!
Sir Robert Helpmann Theatre.
Sir Robert Helpmann Theatre.