COSENTINO 'Decennium the Greatest Hits Tour
Australia's world-renowned entertainer and International Magician of the Year, Cosentino, is returning to perform his brand new, 90minute live show 'Decennium'. This greatest hits production will be one of the must see shows of 2024! Join Cosentino as he performs death-defying escapes that will thrill your senses, mind-boggling stage illusions and cutting-edge street magic that twists your view of reality. His trademark blend of dance and magic with a touch of hilarious audience participation will take you on a journey that will captivate fans, new and old, until the very last mind-bending moment. Now recognised as Australia's most successful magician, Cosentino has spent the last four years touring to packed houses and rave reviews around the world, while his prime-time TV specials have now been seen by over 100 million people across the globe. www.cosentino.com.au
Sir Robert Helpmann Theatre.
Sir Robert Helpmann Theatre.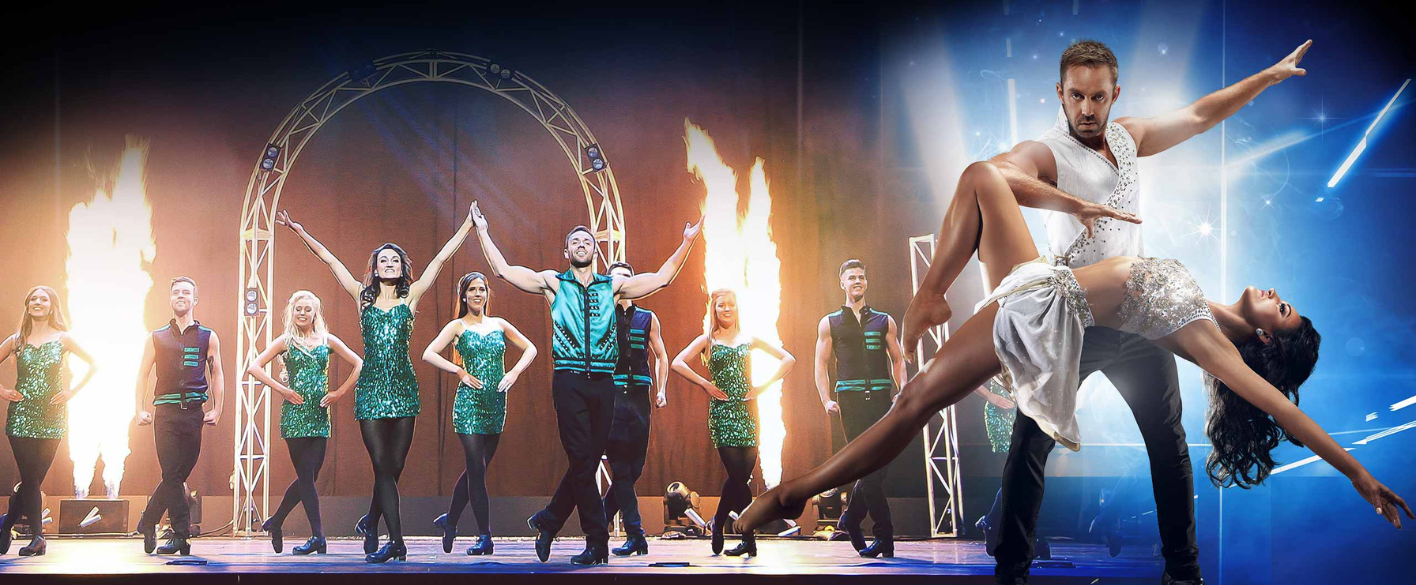 Celtic Illusion 2024
Immerse yourself in one of the most unique productions touring the world. Celtic Illusion, the Irish dance and Grand Illusion sensation that has taken Australia, New Zealand, Hong Kong, Canada and the USA by storm and will tour nationwide in 2024. Even fans who have seen our previous shows won't dare miss the 2024 tour that is set to raise the bar once again. This exhilarating production has broken barriers by fusing unparalleled art forms and is more spectacular than ever before. A breathtaking array of experiences, fusing Irish Dance, Magic and influential flavours of Fosse, Michael Jackson, with a Broadway style. Celtic Illusion is a show like no other. The show features new spellbinding illusions and choreography, alongside a musical score that will either make you cry or send shivers down your spine. Starring the multi talented former lead dancer of Michael Flatley's Lord of the Dance and Star Illusionist Anthony Street, with Georgia May, a marvel in both dance and Illusion. These impeccable performers lead a cast of champion dancers recruited from renowned productions across the world, such as Lord of the Dance and Riverdance, into a theatrical masterpiece that will have you mesmerised from the moment the curtain is raised. Celtic Illusion will surpass your expectations and leave you wanting more. Don't hesitate, and book now to know the hype of one of the largest and most unique Dance and Illusion shows in the world. Celtic Illusion is not to be missed!
Sir Robert Helpmann Theatre.
Sir Robert Helpmann Theatre.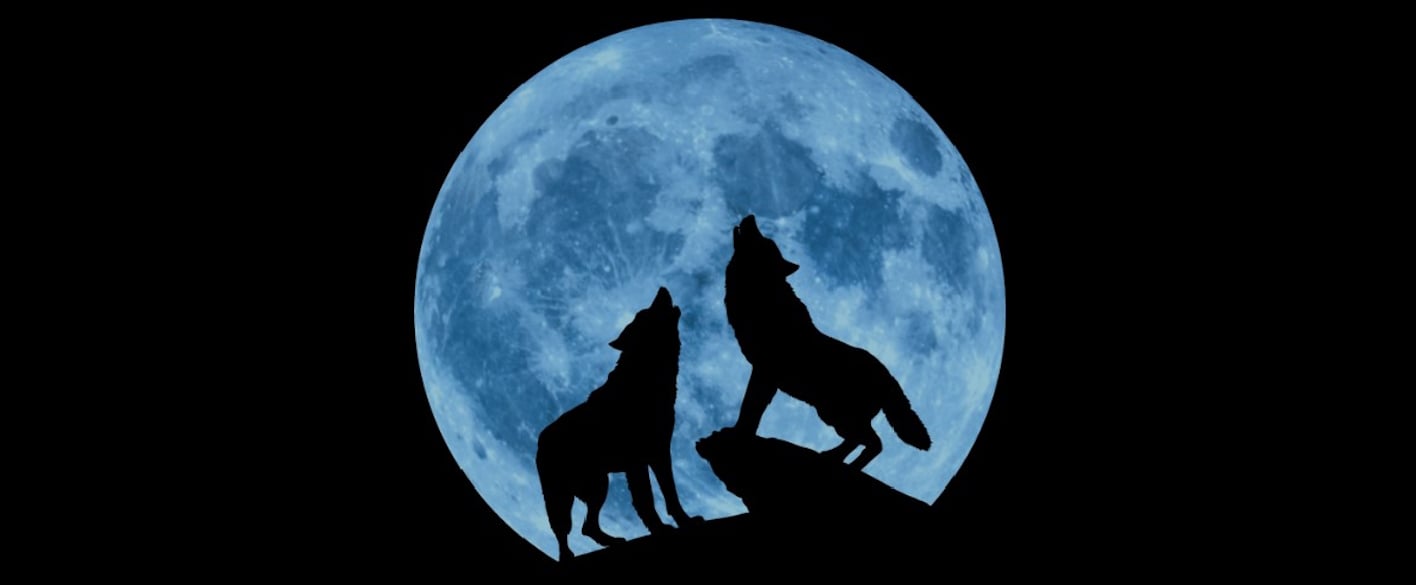 Commercial
Creedence Clearwater Collective 2024
We invite you to join us for a night of Creedence Clearwater Revival and John Fogerty, as we celebrate the music of one of the world's most iconic bands – from the songs they wrote, to the songs covered, to the songs they wrote for others. From their album debut in 1968 to their last album in 1972, CCR was a juggernaut of phenomenal proportions. No other band has created such an impact in such a short time. The Creedence Clearwater Collective brings to the stage a band that captures the unique CCR sound. You do not want to hear through the grapevine that you missed out on this fun, hit-packed live concert. Join us, a real-life travelling band.
Sir Robert Helpmann Theatre.
Sir Robert Helpmann Theatre.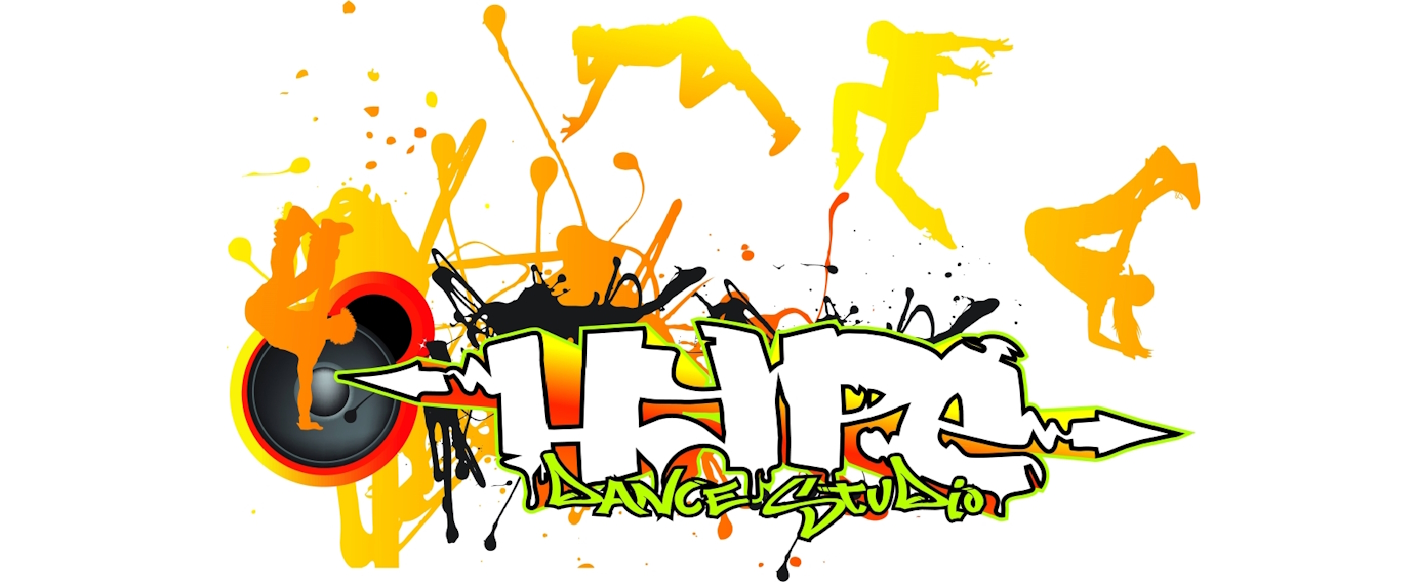 Community Dance
Hype 2023
The students and teachers of Hype Dance Mount Gambier celebrate the achievements, progress and successes of 2023. Showcasing a diverse range of dance styles from ballet, hip hop, jazz, lyrical, breaking, contemporary and poms performed by students aged 2 years to 50 years. This performance certainly has something for everyone. With a focus on fun, fitness and friendship, Hype Dance Mount Gambier was established in 2009 and celebrates 14 years of dance development in the Limestone Coast. ....EVERYONE can dance!!
Sir Robert Helpmann Theatre.
Sir Robert Helpmann Theatre.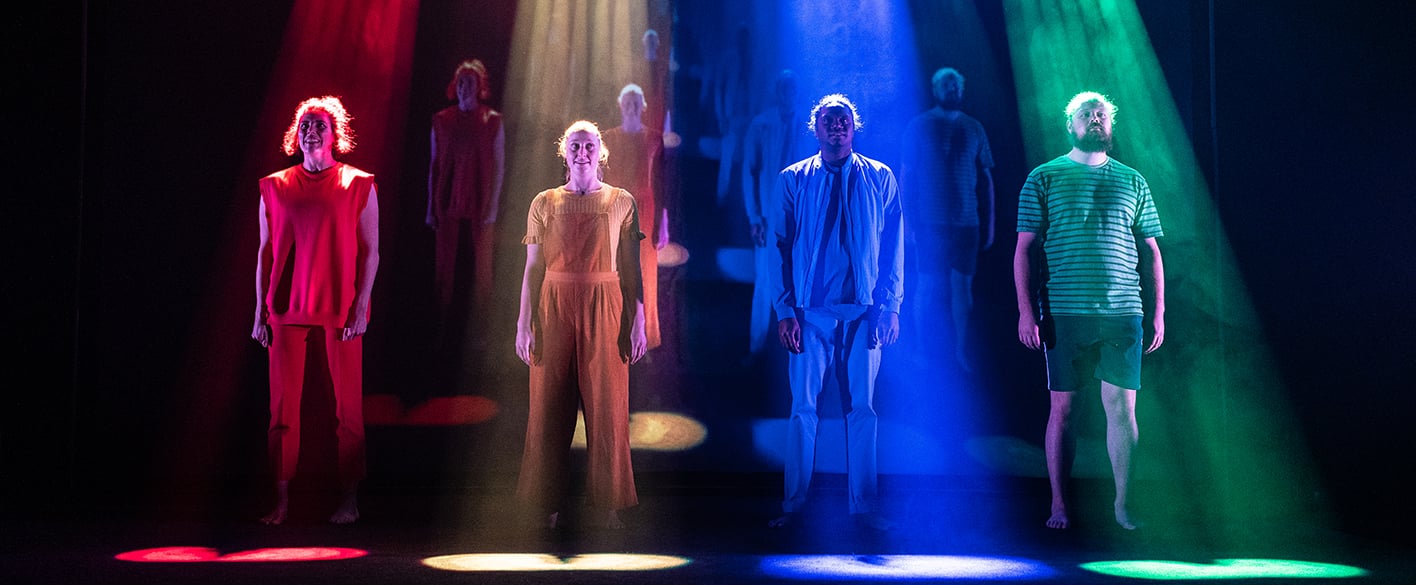 I Wish
People are made of stuff – good stuff and bad stuff, happy and sad stuff, stinky, odd, boring, dangerous, funny, sparkling potions of stuff. People also have secret ingredients – what could your secret ingredient be? I Wish… is an exciting collaboration between Patch Theatre and renowned South Australian circus company Gravity & Other Myths. Through physical theatre, stunning visuals, and a healthy dose of humour, explore our differences to reveal the magic of individuality. This project has been assisted by the Australian Government through Creative Australia, its principal arts investment and advisory body.
Sir Robert Helpmann Theatre.
Sir Robert Helpmann Theatre.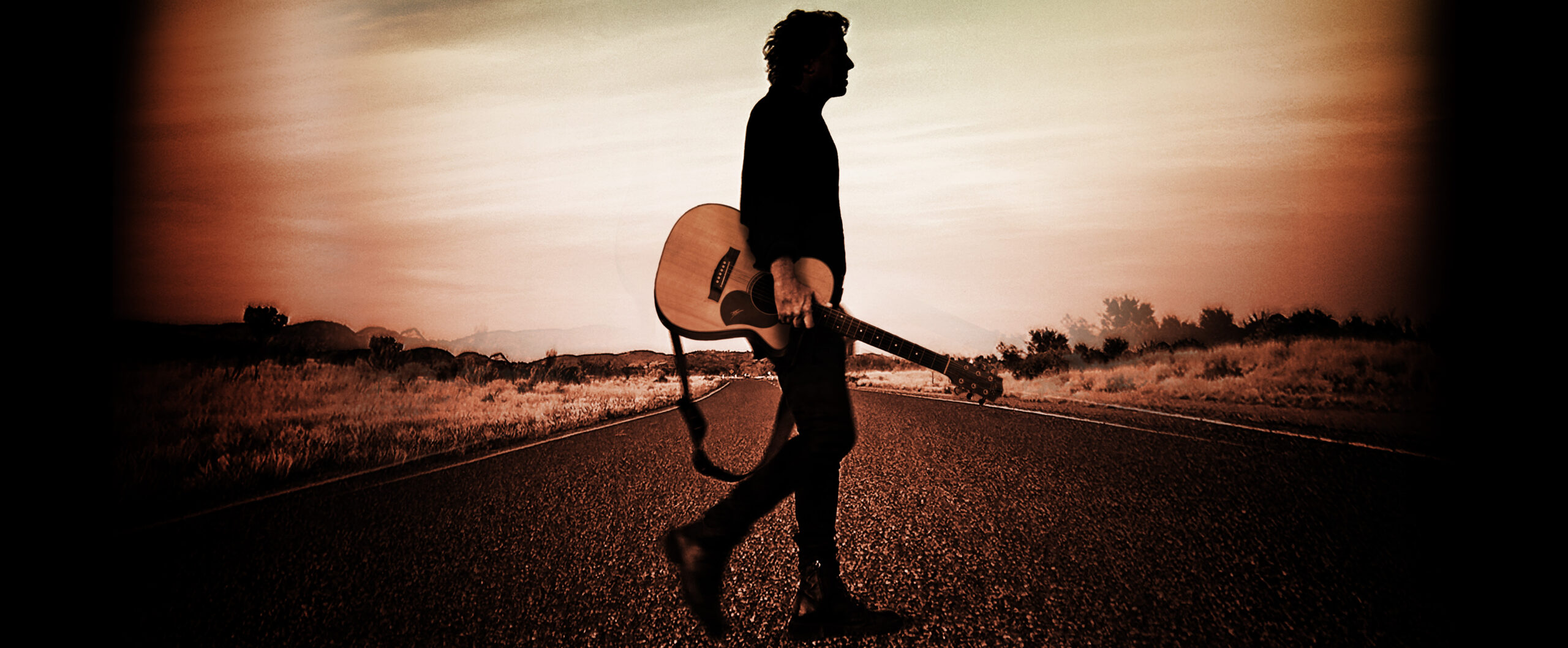 Ian Moss Rivers Run Dry Acoustic Tour 2024
Ian Moss, who Cold Chisel bandmate Don Walker once described as "The most gifted musician I've ever seen", will hit the road in in 2024 to support his new studio album Rivers Run Dry. The Rivers Run Dry Tour will feature songs from Rivers Run Dry and the songs you love - Bow River, Tuckers Daughter, Telephone Booth, My Baby and many more. If it's Mossy on stage with just his guitar and stomp box or with a band in top gear, you know he will leave nothing in the tank, and it is this total commitment to his craft that has been mesmerizing audiences for over 40 years. The new album, Rivers Run Dry, containing 12 songs, including a duet with Kasey Chambers, is a musical feast displaying once more Ian's well-documented guitar-playing genius and a voice that floats like a butterfly and stings like a bee. Or packs the punch of a Mallee bull. Either way it is unforgettable. VIP Tickets As part of the Rivers Run Dry Tour fans have the opportunity to purchase VIP tickets. Included in the VIP Experience (one per person/ticket price): - Exclusive "Meet and Greet" with Ian Moss during soundcheck - VIP "Rivers Run Dry" lanyard - VIP Limited Edition "Rivers Run Dry" Stubby Cooler - Ticket to the show and best seats available (where applicable) VIP Experience packages are strictly limited (subject to venue seating) and no photos or videoing will be permitted during soundcheck. We prefer you sit, listen and enjoy this unique experience. Ian will be supported by Callum Wylie: Callum Wylie draws his influences from far and wide to help him carefully craft the one thing he truly cares about: Songs. Having released two solo EPs and a full band LP he has since relocated to Melbourne sparking multiple musical projects including a new EP expected to be released in 2024.
Sir Robert Helpmann Theatre.
Sir Robert Helpmann Theatre.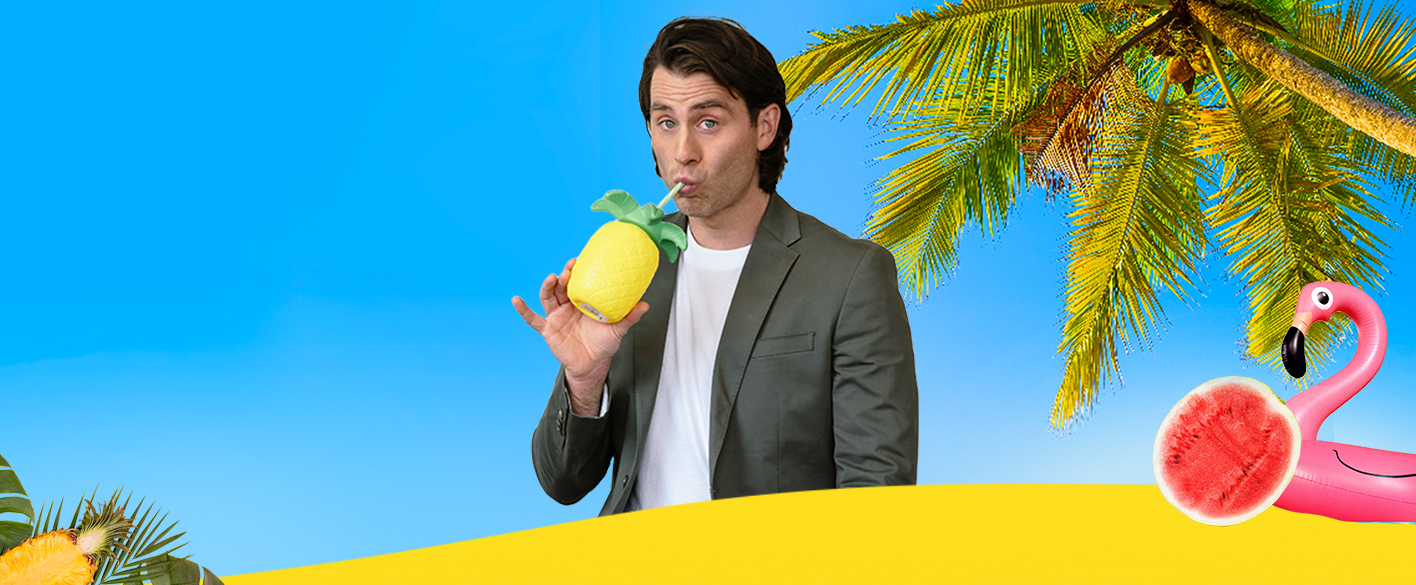 Jimmy Rees | Let's Get Regional
GP TICKET LIMIT: There is a strict limit of eight (8) tickets per customer on this event. Persons who exceed the ticket limit may have any or all of their orders and tickets cancelled without notice. This includes orders associated with the same name, e-mail address, billing address, credit card number or other information. Frontier Touring are thrilled to bring one of Australia's favourite entertainers, Jimmy Rees, back to the stage in 2024, with his expansive regional tour! Covering all corners of the country, Jimmy will land at the Sir Robert Helpmann Theatre on Friday 26 July. Beginning his career as the legendary Jimmy Giggle on the award-winning ABC Kid's TV series, Giggle & Hoot, Jimmy spent a decade as the face of the iconic series, notching up daily airtime on the ABC, sell-out live performances, an iTunes #1 Christmas album and more. It wasn't until the pandemic that Jimmy really solidified his personal reinvention, leaving Jimmy Giggle in the rear-view mirror. Post Giggle & Hoot, in the COVID years, Jimmy's content resonated around the world with hundreds of millions of views across his social media channels. He was a viral sensation in the truest sense with his quick-witted comedy sketches drawing massive audiences, from adoring kids to like-minded adults. Inclusions: VIP 1 - Let's Get Regional VIP One premium seated ticket One pre-show meet and greet with Jimmy Rees One photo with Jimmy Rees One complimentary drink voucher One $50 Audible gift voucher VIP laminate & lanyard VIP priority entry VIP 2 - Pass The Test VIP One premium seated ticket VIP laminate & lanyard (inclusions are not available for companion card tickets)
Sir Robert Helpmann Theatre.
Sir Robert Helpmann Theatre.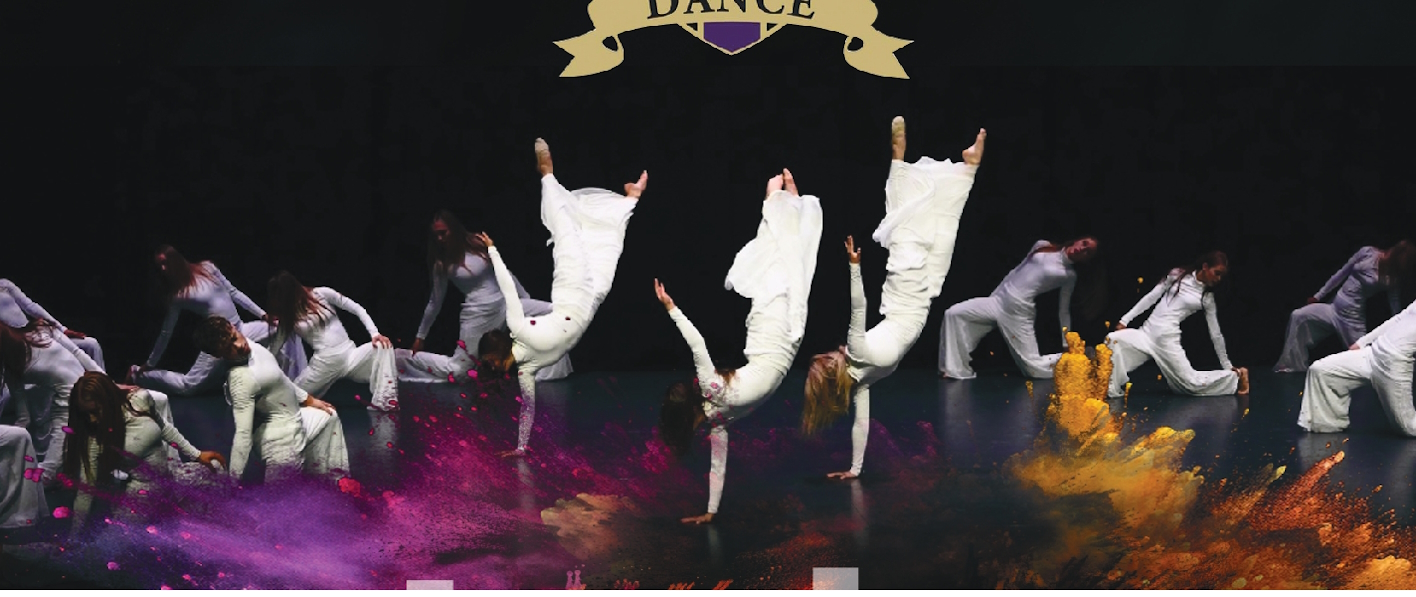 Community Dance
MJ Dance Studio 35 Year Anniversary
Showcasing MJ Dance Studio's competition teams for 2023. The show also includes the studio's ballet students and its Saturday Mini movers.
Sir Robert Helpmann Theatre.
Sir Robert Helpmann Theatre.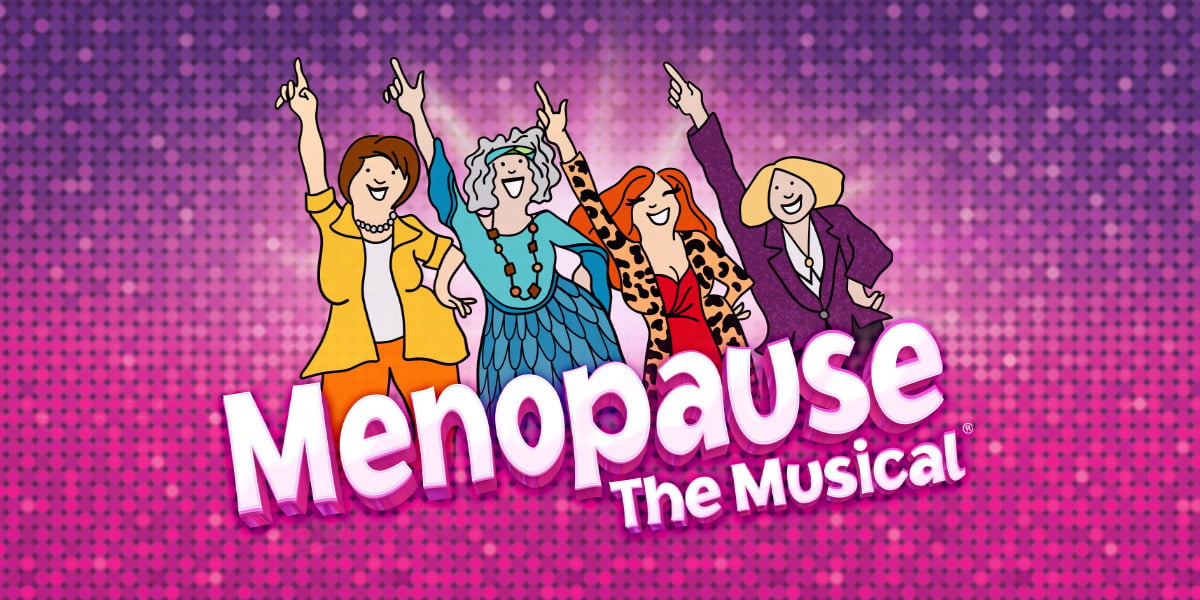 Commercial
Menopause The Musical®
Four women at a lingerie sale have nothing in common but a black lace bra, memory loss, hot flushes, night sweats, not enough sex, too much sex and more. Inspired by a hot flush and a bottle of wine, Menopause The Musical® is a celebration for women who are on the brink of, in the middle of, or have survived "The Change". This sidesplitting musical parody set to classic tunes from the 60s, 70s and 80s will have you cheering and dancing in the aisles! See what millions of women (and brave men) have been laughing about for 22 years. It's the Hilarious Celebration of Women and The Change!® All tickets include a Menopause The Musical® souvenir program!
Sir Robert Helpmann Theatre.
Sir Robert Helpmann Theatre.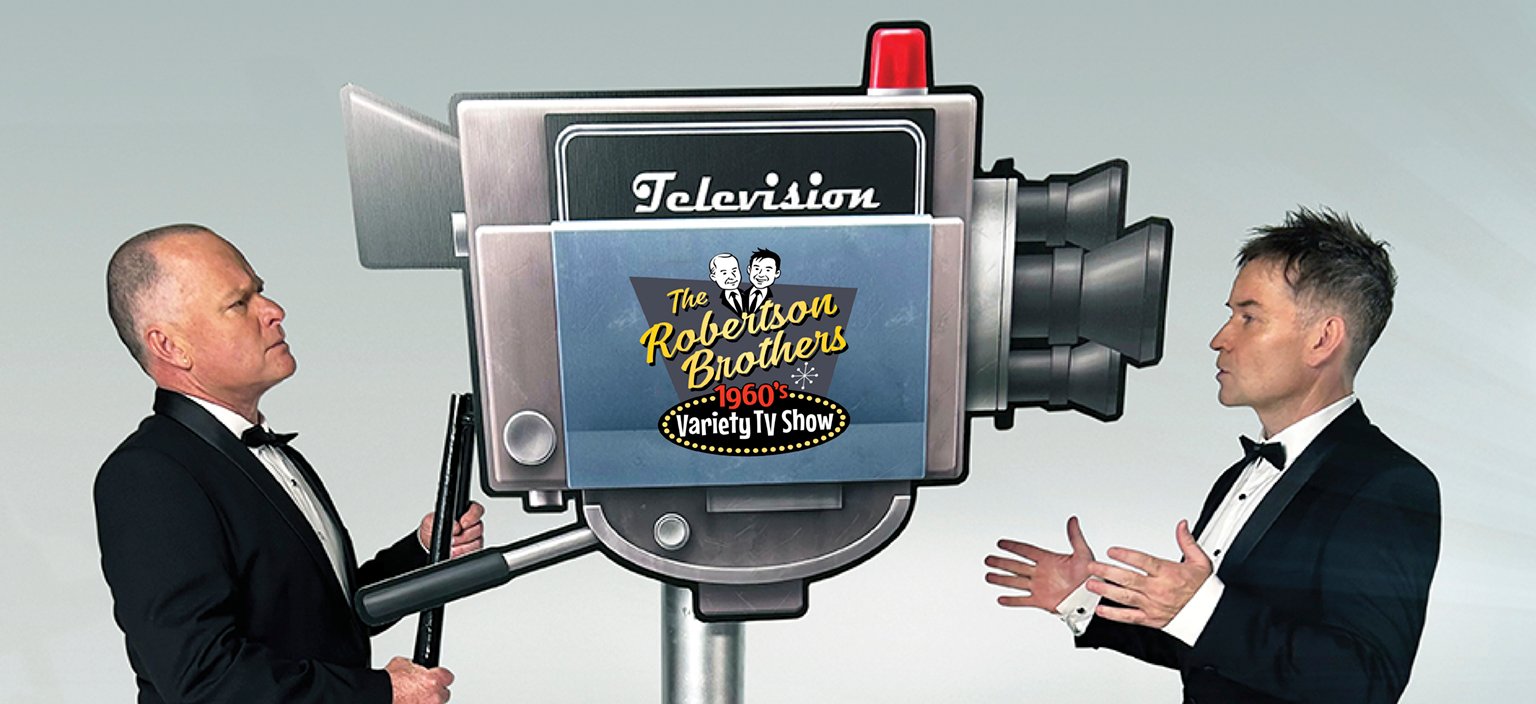 Robertson Brothers 60's Variety TV Show 2024
"It's different to other shows…It's like a real TV show from the 1960's. I haven't seen anything like it before"! (Michelle K, 2023 audience member) Following their Sold Out National Tour in 2023, Australia's new 'Kings of Variety Television' are back in 2024 with a brand new show! The Robertson Brothers are thrilled to be returning with their new heart-warming and uplifting 1960's Variety TV Show! Geoff and Ben Robertson are back as your charming and cheeky hosts for this nostalgic night of entertainment as they pay tribute to the musical giants of the 1960's – The Beach Boys, The Monkees, Johnny Farnham, Peter, Paul and Mary, The Hollies, The Bee Gees, Frankie Valli, The Everly Brothers, Neil Sedaka and The Seekers. "I felt like a teenager all over again"! (Daniel S, 2023 audience member) Variety TV Show fans will be excited to know the multi-talented Simon Brook McLachlan (from the Original Australian cast of Jersey Boys) will return in 2024 to thrill us with his very special tributes to Frankie Valli & The Four Seasons as well as Neil Sedaka, together with a brand new Variety Show tribute to the much loved 1960s Australian superstar… Johnny Farnham. "It's the best show I've seen in years!" - Ray Hadley, 2GB Unlike anything you have ever seen before this 150 minute ground-breaking and interactive theatrical TV experience is filled with all the fun, music and long forgotten memories of the fabulous 1960's. The Variety TV Show audience is taken on a unique and emotional journey back to the best years of their lives.
Sir Robert Helpmann Theatre.
Sir Robert Helpmann Theatre.
Spellbound: A Night of Magic & Grand Illusion
Get ready for a spectacular night of Magic and Grand Illusion with one of Australia's leading Illusionists, Anthony Street. The Star and producer of the stage phenomenon Celtic Illusion will be touring his Grand Illusion show this school holidays. Witness levitations, impossible vanishes, mentalism and a death-defying escape as Anthony pushes the boundaries of reality and distorts your senses. With his unique & edgy style performing one of the oldest of art forms, Anthony will enthral and astonish you, and keep you on the edge of your seat. Will you dare to believe your eyes?
Sir Robert Helpmann Theatre.
Sir Robert Helpmann Theatre.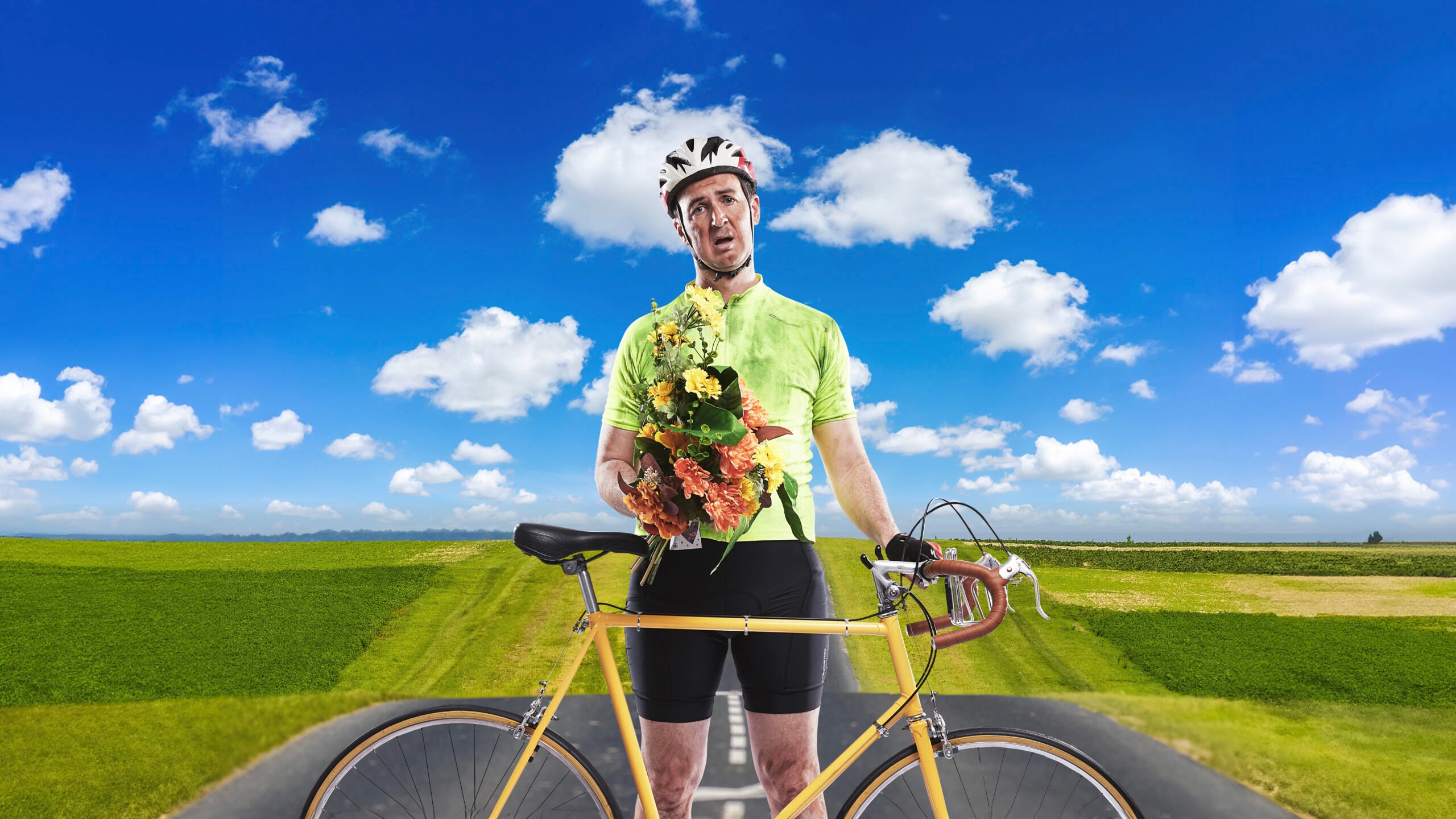 Symphonie of the Bicycle
Presented by: State Theatre Company South Australia and Country Arts SA in association with Brink Producations and Flinders University present Symphonie of the Bicycle by Hew Parham Life is short, and the Tour de France is long. Over 200 years ago a volcano erupts over Indonesia spreading an ash cloud all the way to Europe, to the home of inventor Karl Von Drais. When his beloved horse passes away due to the ash, Karl struck by a moment of inspiration devises a two-wheeled man-powered mode of transport, the humble bicycle. Flash forward to the present day where we meet Hew, an aspiring cyclist stuck in a rut of dead-end jobs and missed opportunities. He harbours a pathological envy of his successful high school friend, Jake, now a professional cyclist. The story of Hew runs parallel with that of two-time Tour de France champion Gino Bartali, who risked his life during WWII to secretly transport documents to save Jewish people in Northern Italy. A chain of uphill battles, twists and turns leads to a most unlikely meeting on a mountain. Written by and starring Hew Parham, this gem of a show weaves together a series of outrageous characters and stories across time and space in an absurdly hysterical, yet ultimately moving portrait of the quest for glory and heroism. Directed by Adelaide legend Chris Drummond, Symphonie of the Bicycle is a funny, heartfelt show about cycling and obsession, envy, ambition, winning and losing, and finding the inner grit to dominate the mountain stages of life.
Sir Robert Helpmann Theatre.
Sir Robert Helpmann Theatre.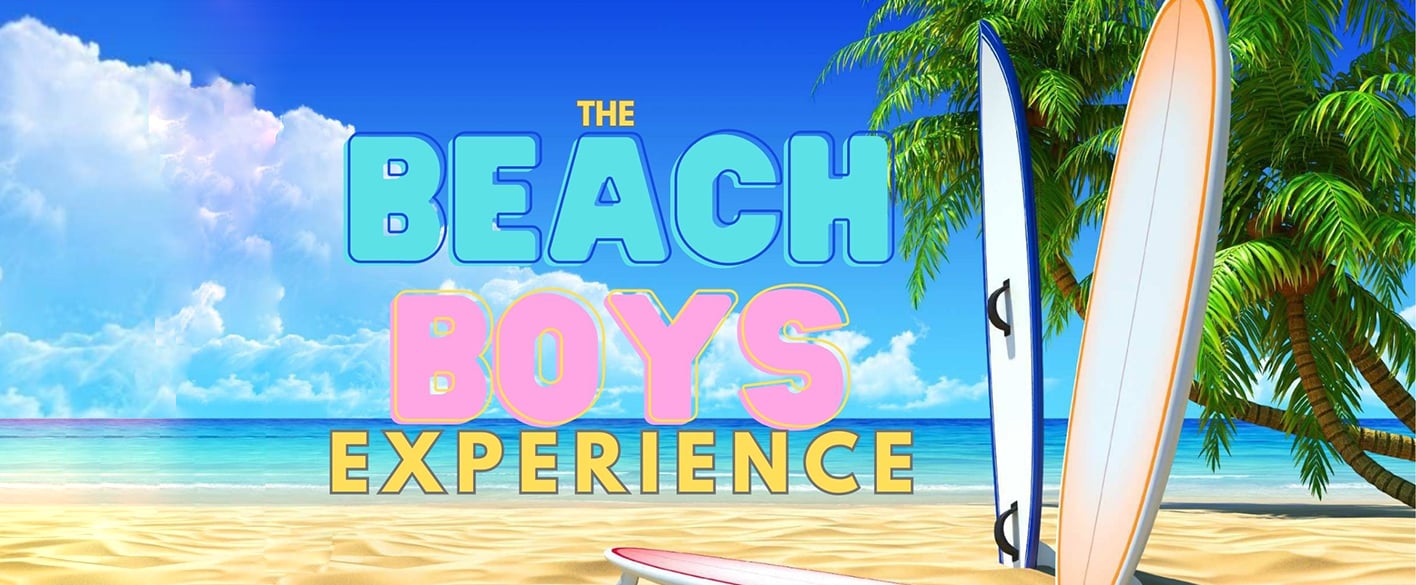 The Beach Boys Experience
Pick up some Good Vibrations at this unforgettable celebration dedicated to the music of The Beach Boys For nearly 60 years, the Beach Boys have embodied summertime. Sun, surfing, the beach, pretty girls in bikinis, driving with the top down. Favourites like "Surfin Safari", "Surfin USA", "Surfer Girl", "Little Deuce Coupe", "Barbara Ann" and "California Girls" turned the warm-weather months into a blissful utopia where perpetual happiness, young love, and endless freedom reigned. Now, THE BEACH BOYS EXPERIENCE bring to the stage a mesmerising vocal wall of harmonies to capture the iconic sounds of one of the most commercially successful and critically acclaimed bands of all time. Come have some Fun, Fun, Fun at the coolest, hippest, most far-out concert this year!
Sir Robert Helpmann Theatre.
Sir Robert Helpmann Theatre.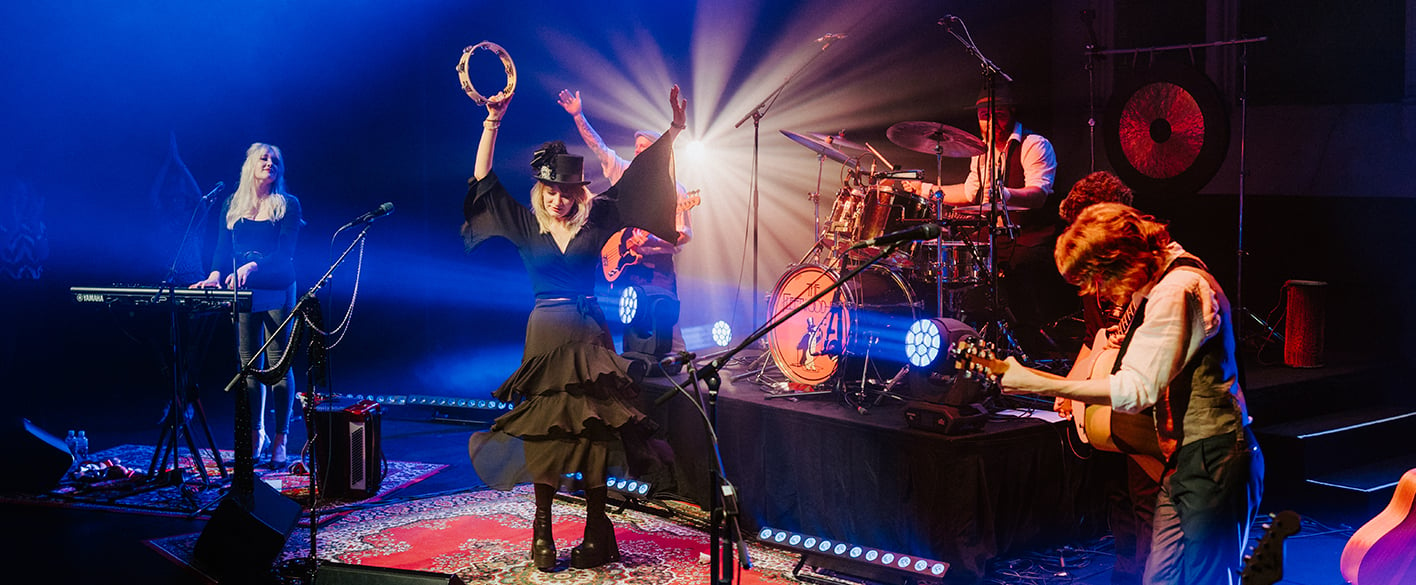 The Fleetwood PAC
10 years ago, a psychic predicted she would wear a top hat. Now, as Stevie Nicks in a Fleetwood Mac Tribute Act, it all makes sense. The Fleetwood Pac were formed at a time when the world needed nostalgic comfort. Taking you back to a simpler time, The Fleetwood Pac pay tribute to their idols with authenticity and respect. What sets this act apart is the attention to details. This show has been transcribed note for note with the melody as Fleetwood Mac recorded, the harmonies where they belong and the toms back-to- front on the drums. Fans of Fleetwood Mac will recognise and appreciate the details. They may not be the real thing, but they are the real experience. "With silky vocals and a big sound, this Fleetwood Mac tribute band is pure gold." - First on Film & Entertainment
Sir Robert Helpmann Theatre.
Sir Robert Helpmann Theatre.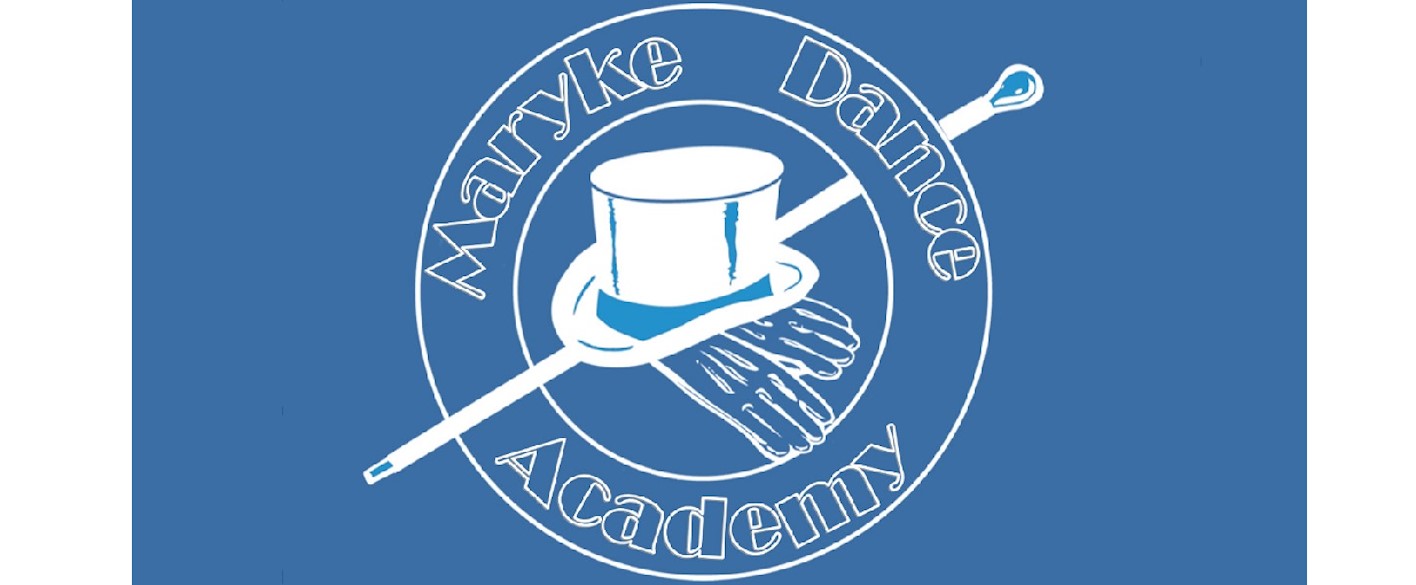 Community Dance
The Key To Wonderland
The discovery of a magical key opens up a world of fantasy and entertainment. Many characters come to life from some of the best movies and musicals. Something for all ages to enjoy.
Sir Robert Helpmann Theatre.
Sir Robert Helpmann Theatre.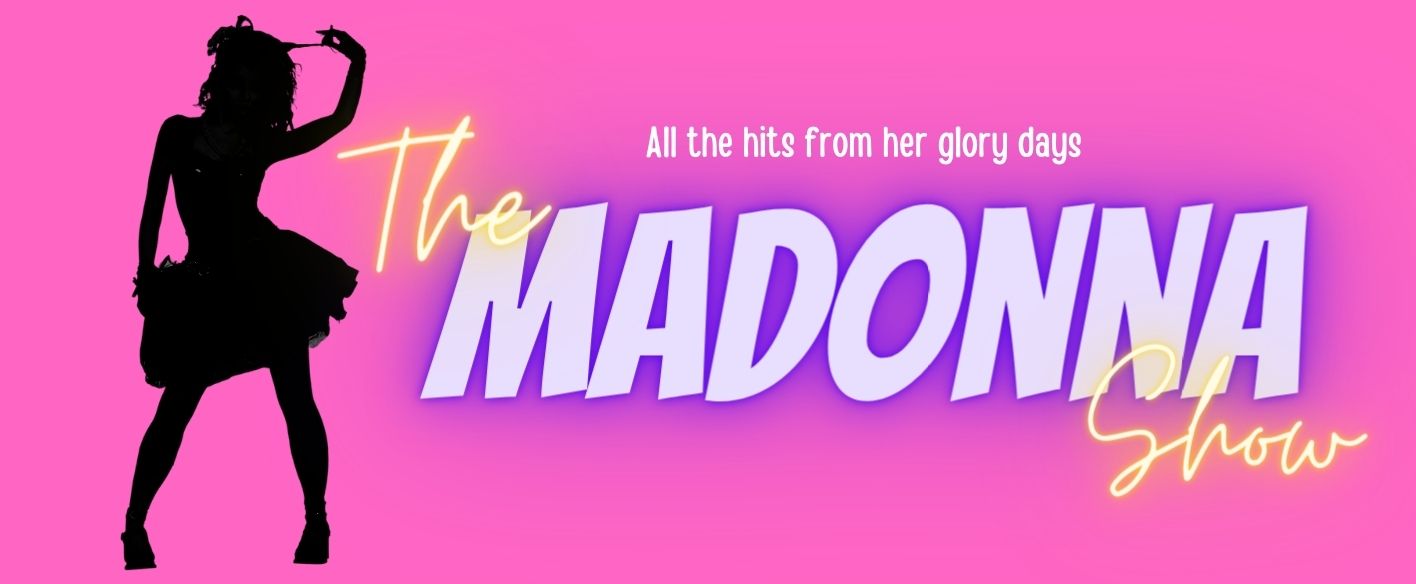 The Madonna Show
Come on girls! Do you believe in love? 'Cause we got something to say about it, and it goes something like this..   Greta Garbo and Monroe, the Madonna hits that you all know   The most influential, controversial, and iconic female recording artist of all time – the undisputed Queen of Pop   Marlon Brando, Jimmy Dean – a great night out with your girl team   Relive your youth, with this 2 hour concert featuring all the hits from her glory days   Don't just stand there, let's get to it – Strike a pose and grab your ticket
Sir Robert Helpmann Theatre.
Sir Robert Helpmann Theatre.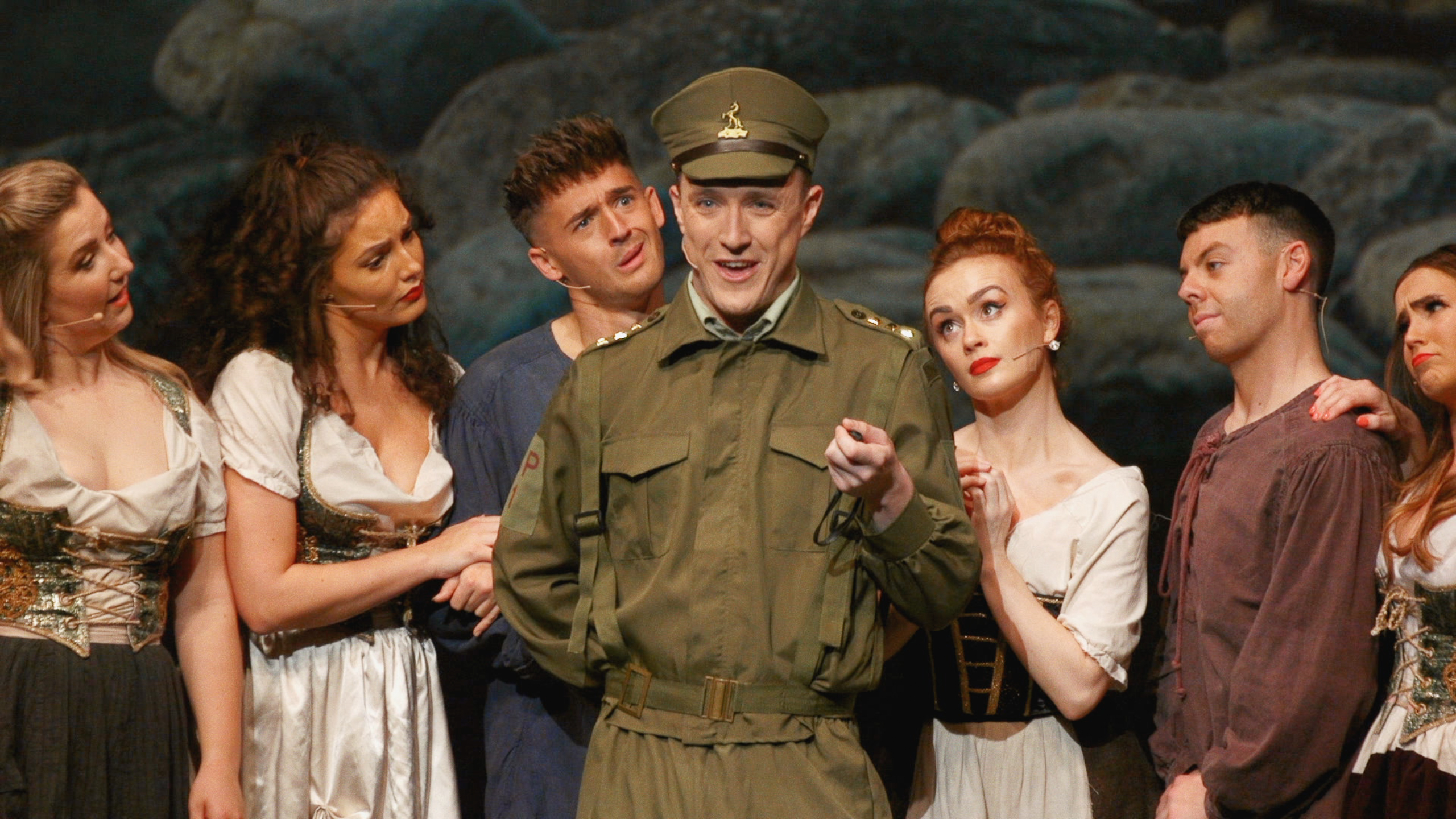 The World of Musicals In Concert 2024
Following a sell out 2023 Australia tour - The World of Musicals in Concert Returns to Australia in 2024 featuring an all new show. The World of Musicals in Concert has graced stages across the globe and features a world-class ensemble of multi-talented artists who exquisitely perform classic hits, fused with emotive ballads, big-screen anthems and iconic show tunes. From the best of 'The Phantom of the Opera' and 'Les Miserables' to 'Guys & Dolls' and 'South Pacific' and many, many more, the World of Musicals delivers a stirring musical concert theatre experience that will leave you spellbound – from the opening song to the final medley of classics. 'ALL THE HIT SONGS IN ONE SHOW' that is the quintessential takeaway from this musical concert gala. The World of the Musicals In Concert is a show that is tailored for the entire family, so get ready to be enthralled and sing along to all your to all your favourite and much-loved songs from the world of Musical Theatre in one unforgettable evening. Secure your seats today to a show inspired by many but unlike any other.
Sir Robert Helpmann Theatre.
Sir Robert Helpmann Theatre.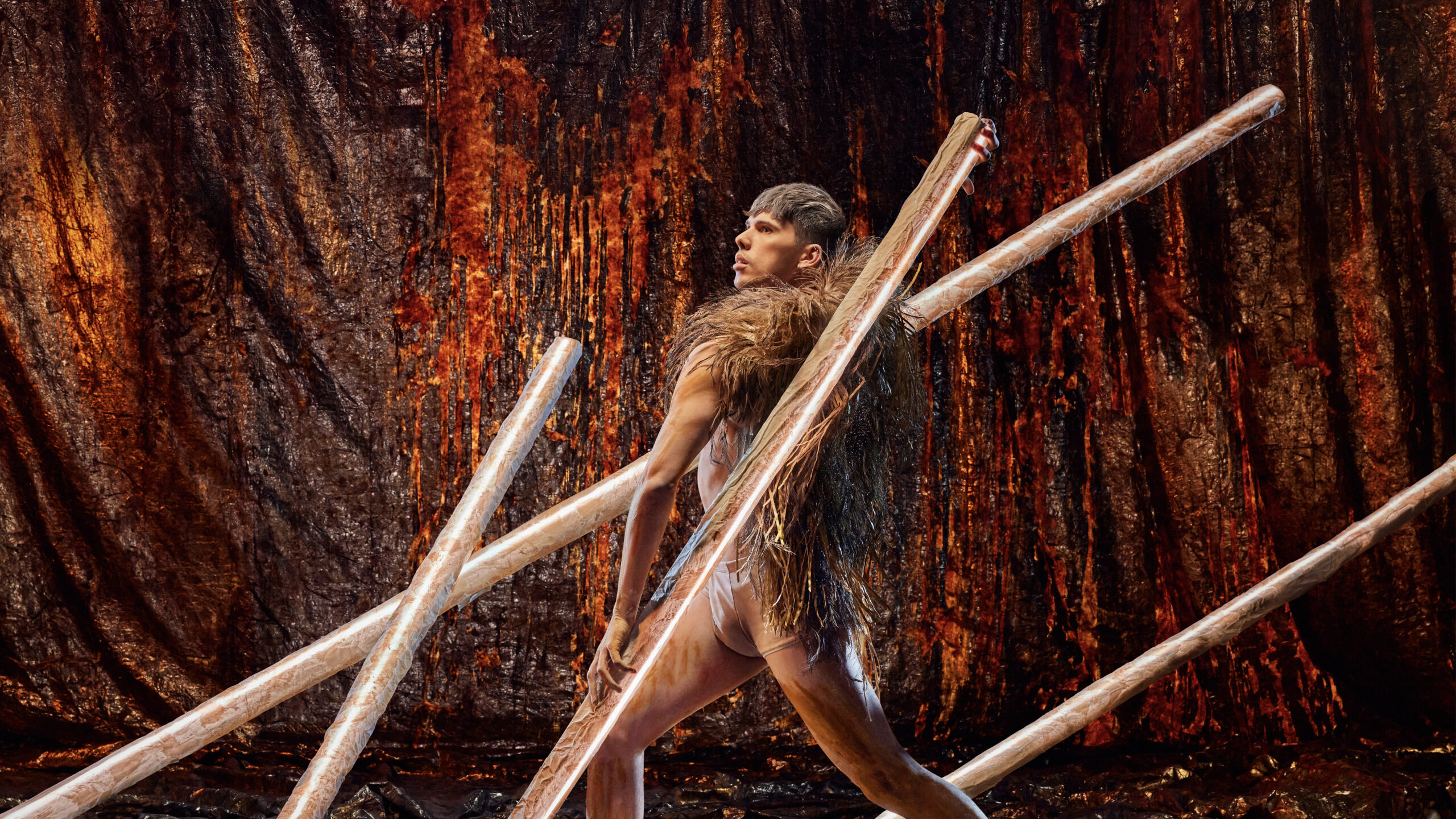 Country Arts SA Season
Yuldea - Bangarra Dance Theatre
Photo: Daniel Boud From the incomparable storytellers of Bangarra Dance Theatre comes a major new work. Frances Rings' first work as Artistic Director is a ceremonial affirmation of history and heritage. Yuldea awakens the earth and sky worlds to tell the story of the Aṉangu people of the Great Victorian Desert. Yuldea explores the moment traditional life collided with the industrial ambition of a growing nation. In 1917, the two halves of the Transcontinental Railway met at the precious water soak on the edge of the Nullarbor, Yuldi Kapi. Great metal serpents scarred the landscape, draining all water from the sacred soak. Then came the black mist of the atomic testing at Maralinga, forcing the Aṉangu people to leave their desert homelands where they had lived for millennia. Now memories lay scattered, like the Aṉangu people, displaced from their home. Remnants of colonial progress are swallowed by sand. But the Aṉangu endure, determined to keep strong their knowledge systems of land and sky, honouring their eternal bonds of kinship between people and place. Yuldea features original music by Leon Rodgers with featured songs by multi-award-winning duo Electric Fields (Zaachariaha Fielding and Michael Ross). Designers Elizabeth Gadsby (Set), Jennifer Irwin (Costume) and Karen Norris (Lighting) create a desert world on stage.
Sir Robert Helpmann Theatre.
Sir Robert Helpmann Theatre.